Have you heard of Giant Microbes? They are funny, educational, soft, sometimes adorable, sometimes creepy toys that look like microbes. There's everything you could ever think of, like malaria, E. coli, paramecium, mad cow, swine flu, rubella, mosquito, and anything and everything in between!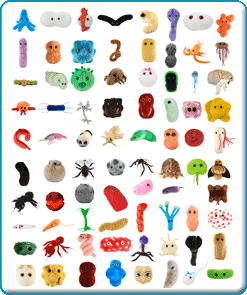 Since allergies run rampant in this house, I chose the Hay Fever Giant Microbe to review: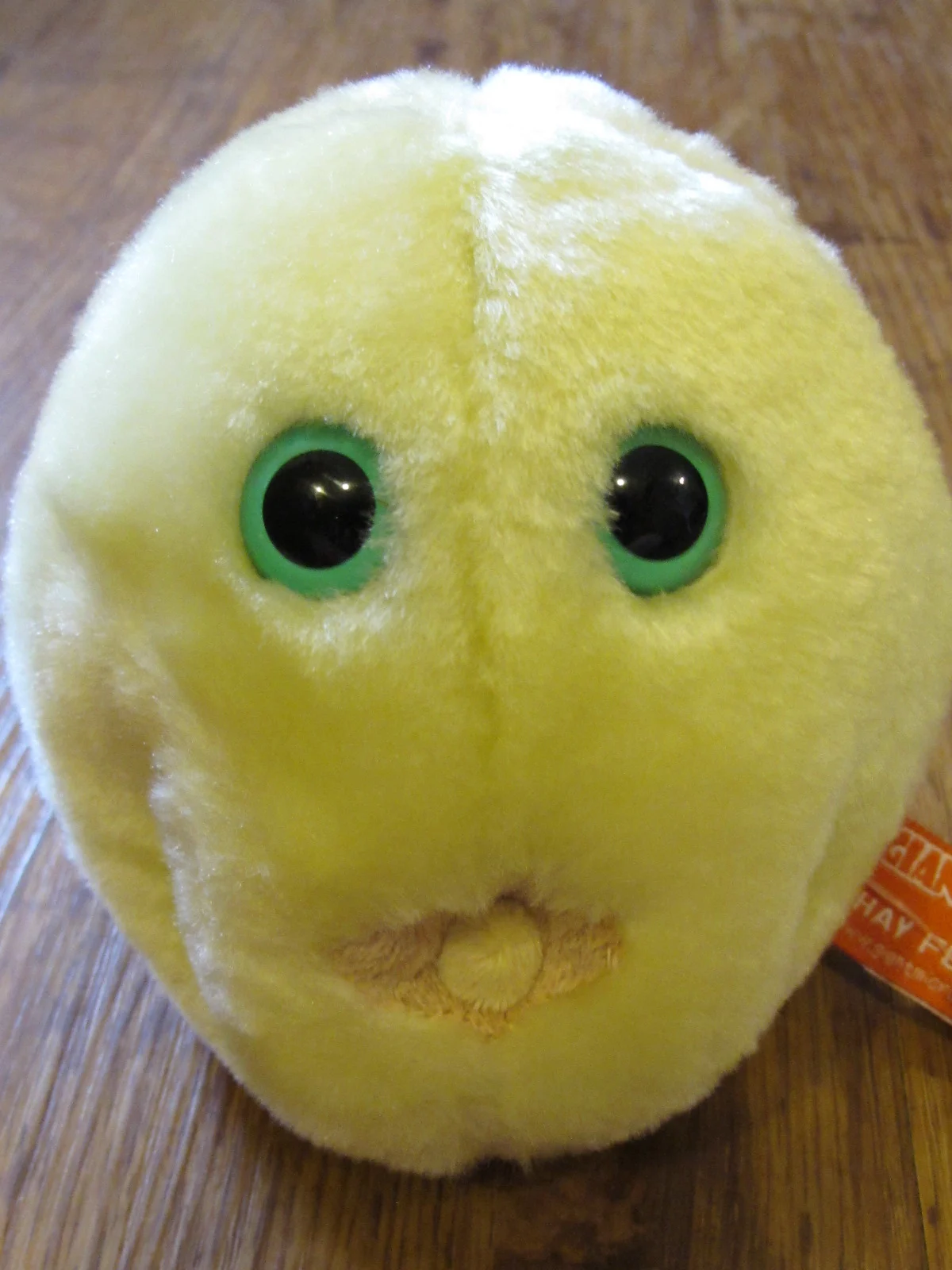 Sure, he looks a little silly, but he is kinda cute, don't you think? I know that Baby D likes him (even though Hay Fever is used as a ball sometimes!) Hay Fever could get a chuckle out of anyone suffering from allergies, or maybe be good to take some agression out on? ha! Just kidding…maybe.
Hay Fever, along with the other Giant Microbes, comes with an image and information about the microbe it represents: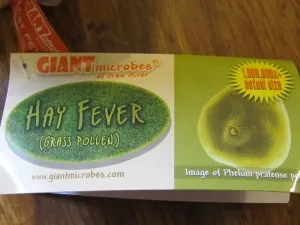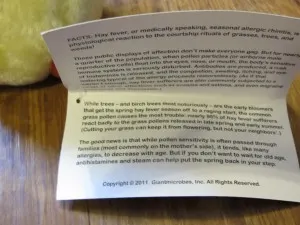 Go check out Giant Microbes and see all the fun and educational microbes they have to offer! They even have gift items such as ties and mugs. They even have a Brain Cell Graduation Microbe that plays "Pomp and Circumstance"!