This post was brought to you by BabbaCo. All opinons are mine.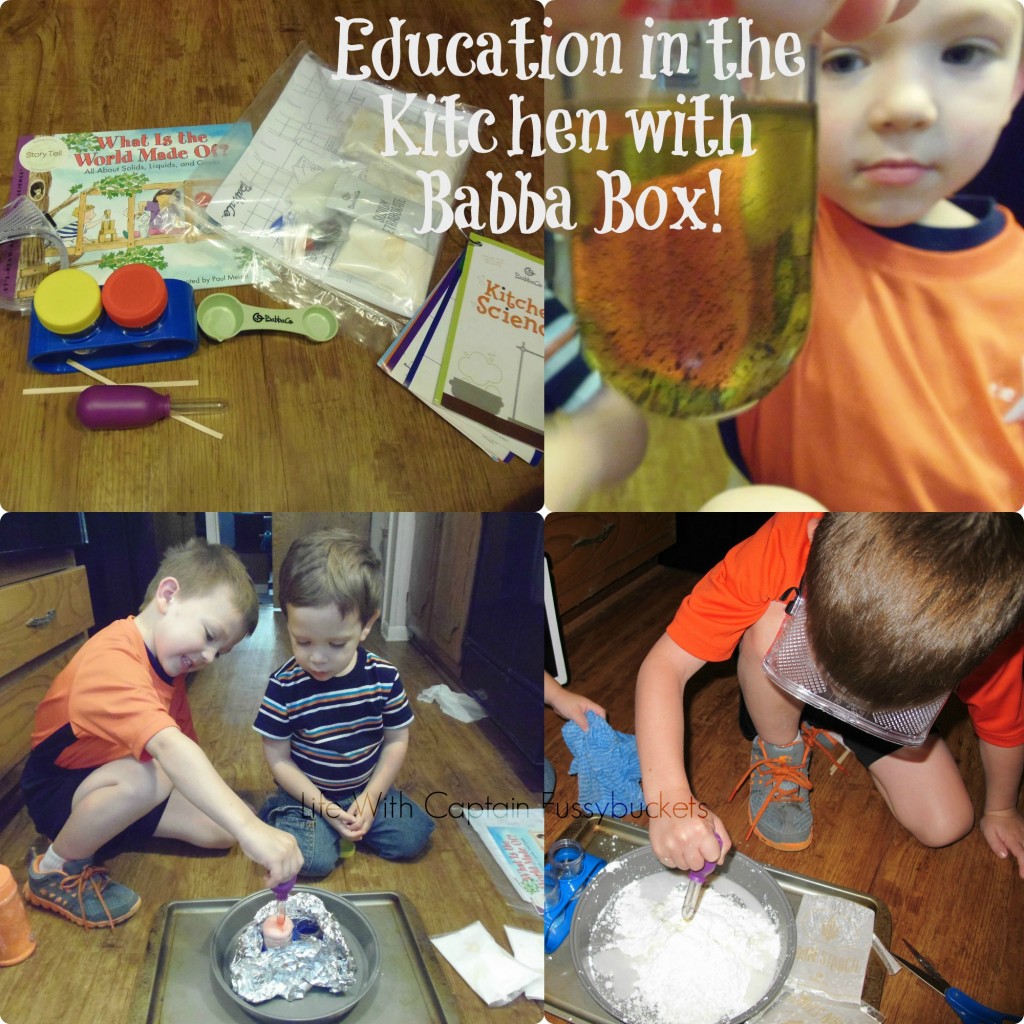 The Captain is 4 1/2, the perfect age for learning while playing and having fun, and responsible enough to help out with things like cooking and science experiments. D is getting there, at 2 1/2, but anything his brother loves to do is game! We were given the opportunity to try out the newly designed Babba Box from BabbaCo, Kitchen Science. We had tried the Babba Box before and really enjoyed it. It provided a couple of hours of fun and learning, which is always welcome around here! This Babba Box was no different. It was even more wonderful than the one before!
The boys and I had so much fun with the different science experiments. I enjoyed the fact that most of the materials come with the kit, so all I really needed to gather up was water, vinegar, and baking soda. There were four different projects to complete, and we were having so much fun that we complete them all in one afternoon. From make your own bouncy ball, to an overflowing volcano….there was SO much learning to do! Babba makes it easy, too, because they provide an education book, instructional cards with pictures, and also questions to help kids think further and really encourage learning.
I think the boys' favorite project was the volcano, which was so much fun and really, pretty easy. And I love that BabbaCo recommends doing the projects on a cookie sheet so the clean up is easy, too.
There are three different subscription offers for the Babba Box, so check out the website for pricing information and to start your subscription today. You can also check out previous boxes and see what's coming up. With a new theme and adventures every month, kids are guaranteed to LOVE the Babba Box. Check out BabbaCo on Facebook and Twitter, too!