BabbaBox is a great, hands-on, educational….FUN monthly subscription service that contains everything you need to have hours of fun and learning with your children! BabbaBoxes are aimed for kids 3-6. Our BabbaBox was all about stars and constellations! It came with an awesome book that the Captain really loved – "Twinkle, Star of the Week!"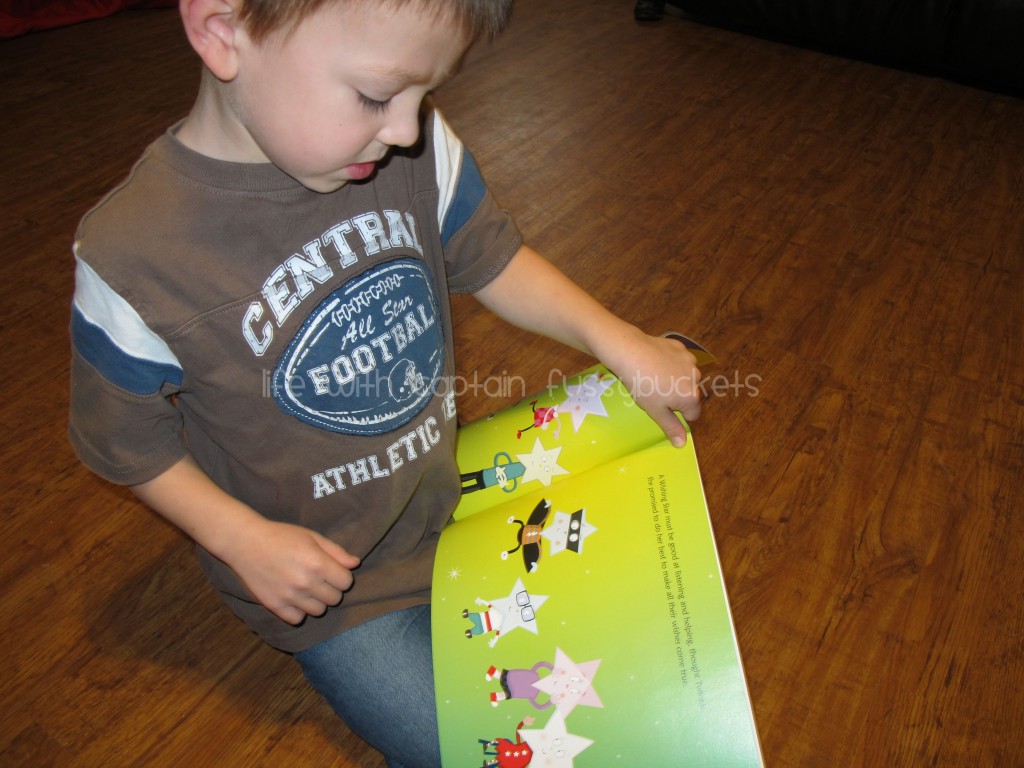 Our favorite activity was the Constellation Frame activity. We got to use this cool sun paper that faded in direct sunlight. First, we put the star stickers on the paper.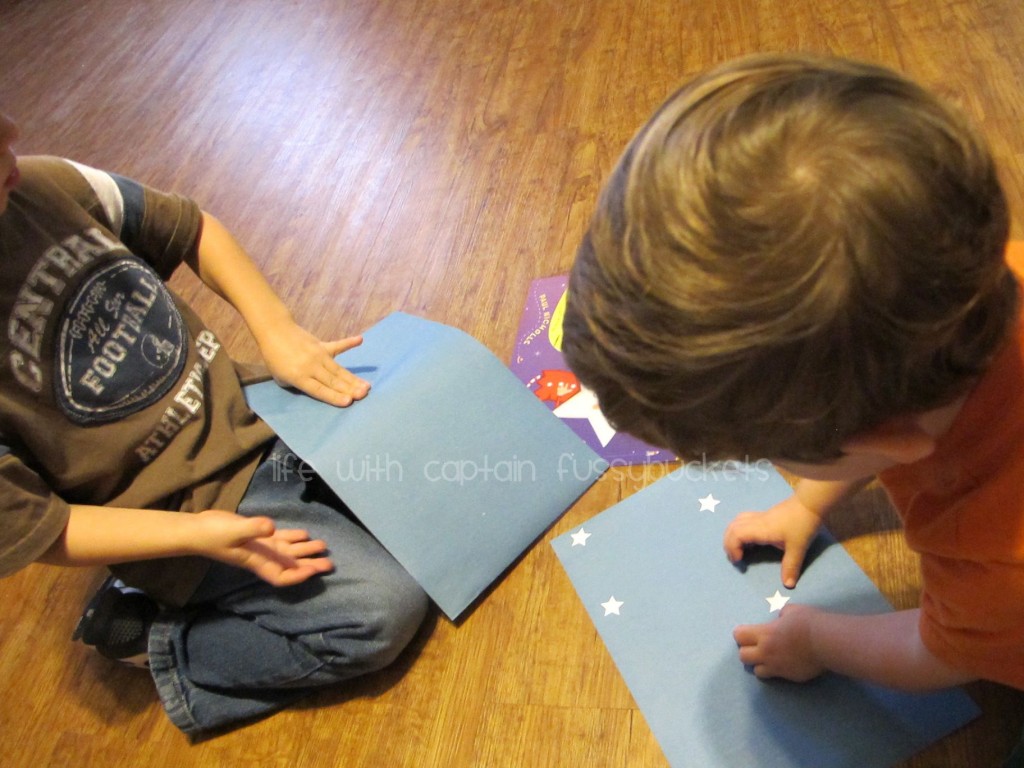 Then, we took a little break to sing "Twinkle, Twinkle, Little Star."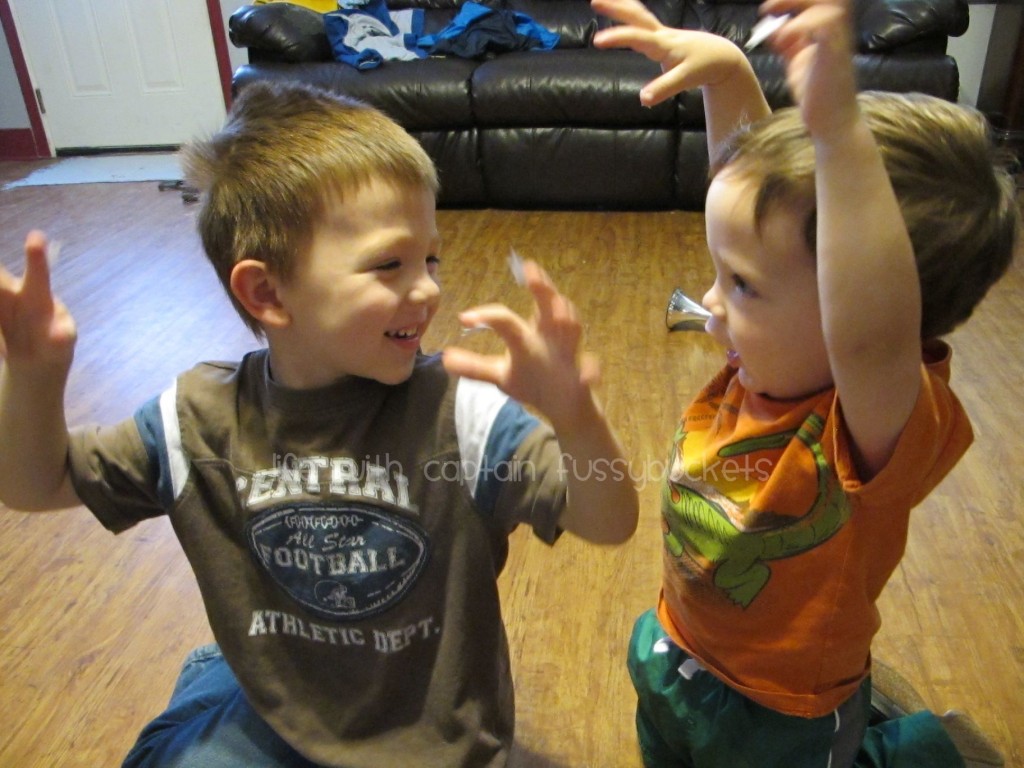 Next, when the stars were all stuck to the paper, we followed directions and let the sun fade the pictures for 1-5 minutes. Then, we brought them in and put them in water. This allowed the stickers to become unstuck.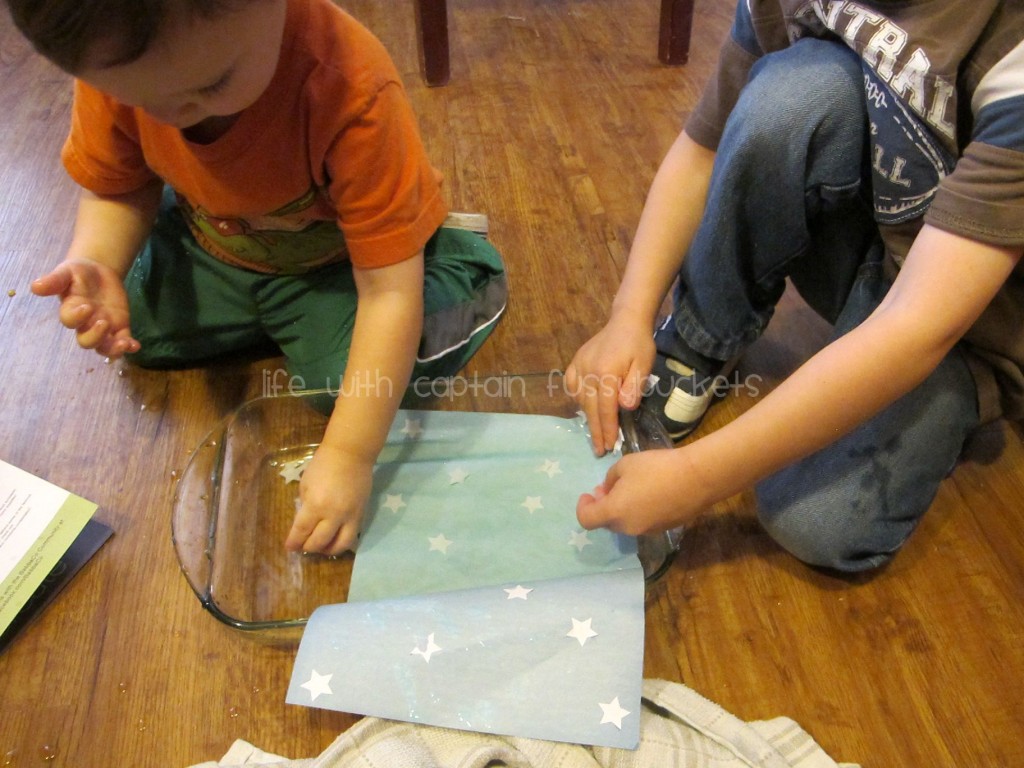 After the picture dried, we put them in the frame. We now had a beautiful Constellation picture: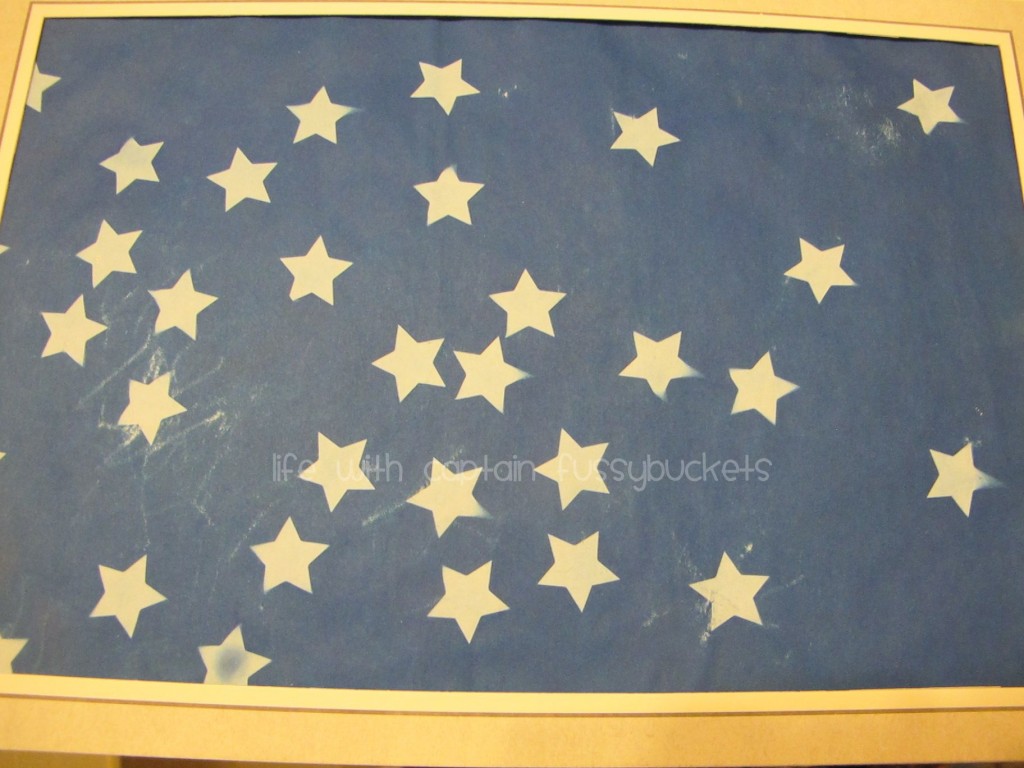 The BabbaBox also came with another craft project, binoculars, and more. We loved playing and learning with BabbaBox!
I love that the BabbaBox comes with detailed instructions and also give you ideas to extend the learning. And the Captain really loved that he received not only fun crafts, but learning tools that he could keep, like the binoculars and book. Baby D had fun doing the crafts with us, although he didn't quite understand everything yet, he was still learning. The BabbaBox also came with coloring sheets and a lunar calendar to help further teach about constellations and the moon, which was fun for all of us!
Each BabbaBox contains four major components. CREATE – two to three projects which kids can make and all the materials are included. EXPLORE – A theme based product that will help and encourage your child to explore the world and nature. STORY TELL – A book to help stimulate your kids' imagination! CONNECT – Interactive learning with prepaid downloads by approved Babba Co experts.
BabbaBox is a theme-based box delivered to your door that allows you to enjoy a little convenience and inspiration! As any parent can attest, the most important thing you can give to your child is quality time. BabbaBox makes this possible by helping you to save time, money, & mindspace.
Just think! Fantastic monthly activities with ALL the materials for kids ages 3-6. Included in the box are 3 projects + 1 bestselling book + digital download + parent surprise gift!
The best part? Babbabox makes a GREAT unique gift during the holiday season.
Act now! Get 50% off your first month when you sign up for a monthly membership using the code, SWAY100. Offer expires December 31, 2012.
This is a sponsored post written by me on behalf of BabbaBox. The opinions and text are all mine.