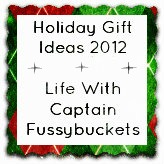 BeginAgain makes toys that are simple, yet amazing, and inspire children to learn and use their imaginations for play. BeginAgain toys never use batteries or electronics, use plant based materials whenever possible, and reduce and recycle, as well. Their toys are durable and encourage playing together!
We were sent these Safari Buddy Blocks to review. They come in a little box that fits all four blocks. Each side is printed with a part of the animal, and the child arranges the blocks to make a picture of a Safari animal. It's a cute little puzzle that requires kids to use their brains!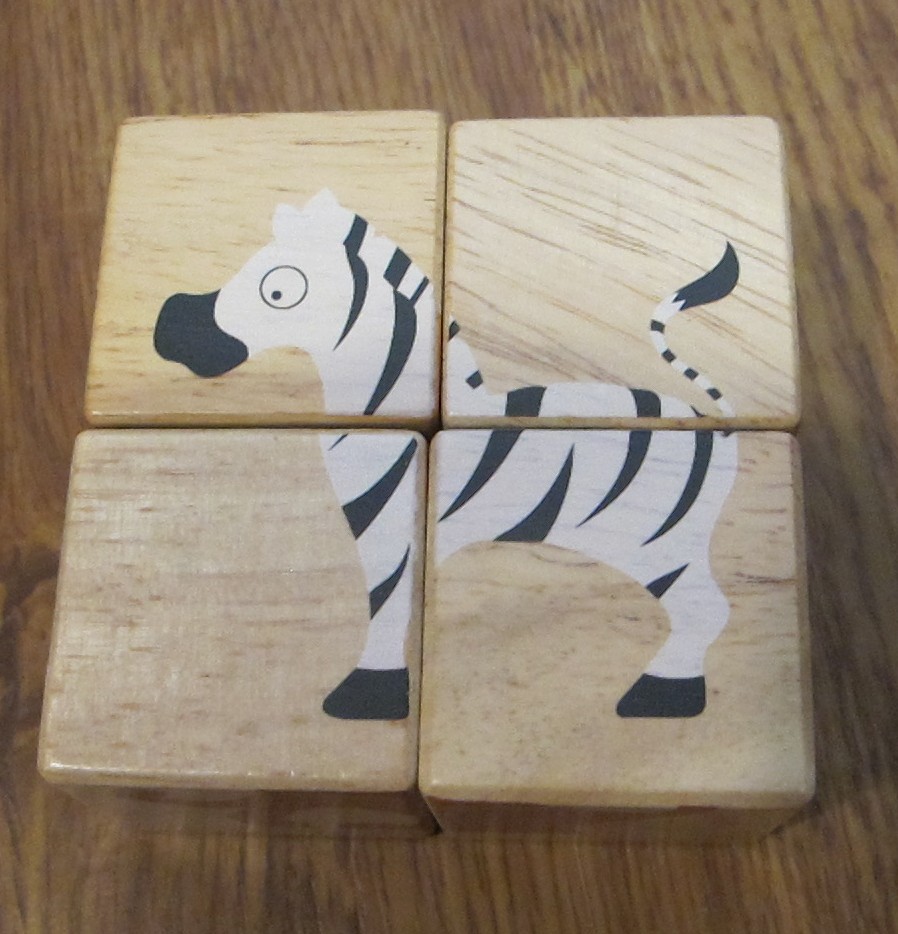 I love these animals, they're adorable!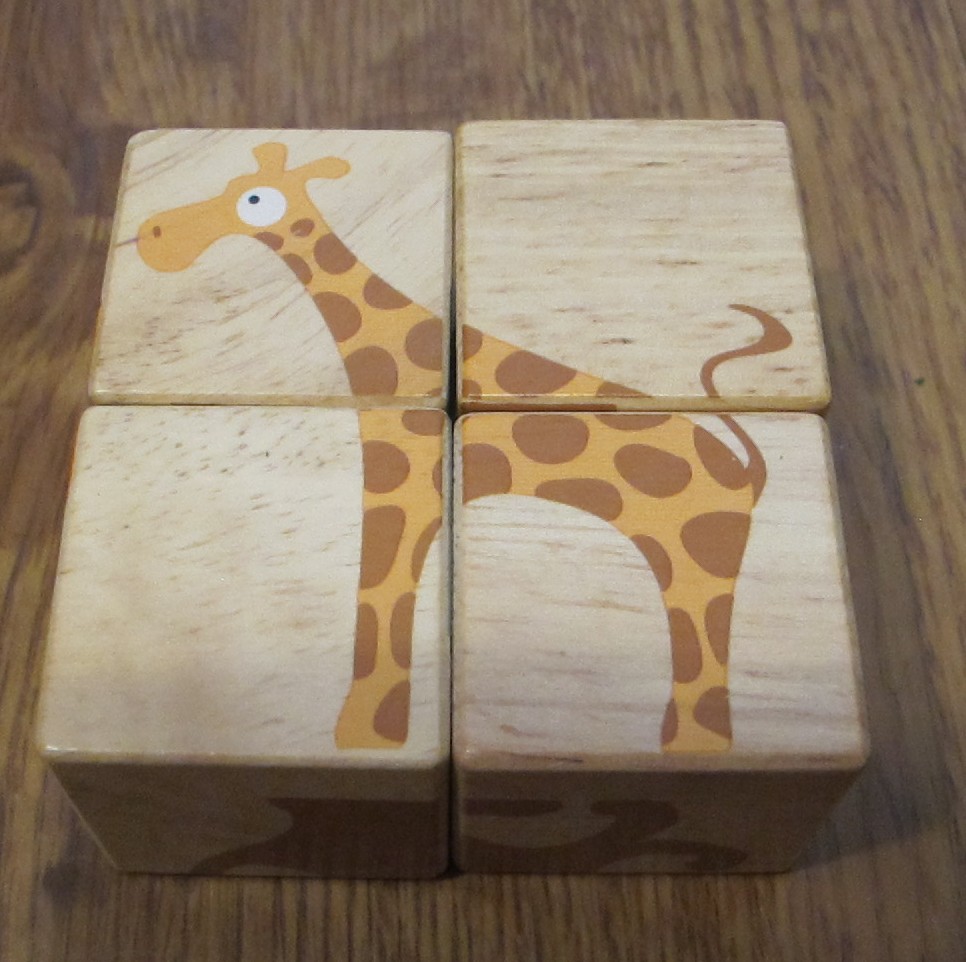 Baby D really enjoyed these blocks and there are so many things to do with them, like stack them!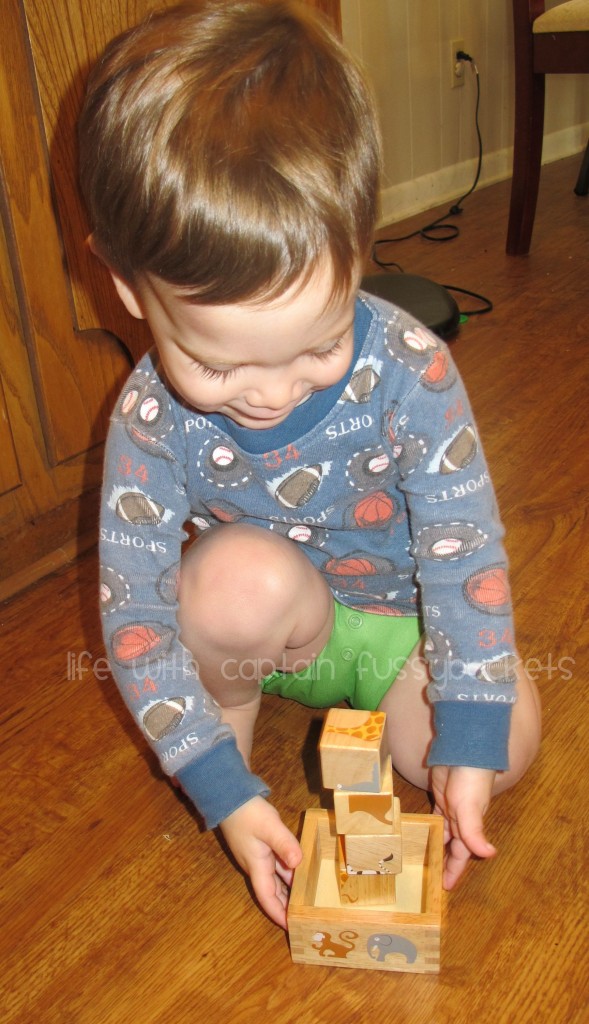 BuddyBlocks come in safari, farm, or backyard animals and sell for $13 each.
We were also sent these super cute PushArounds Duck and Dog: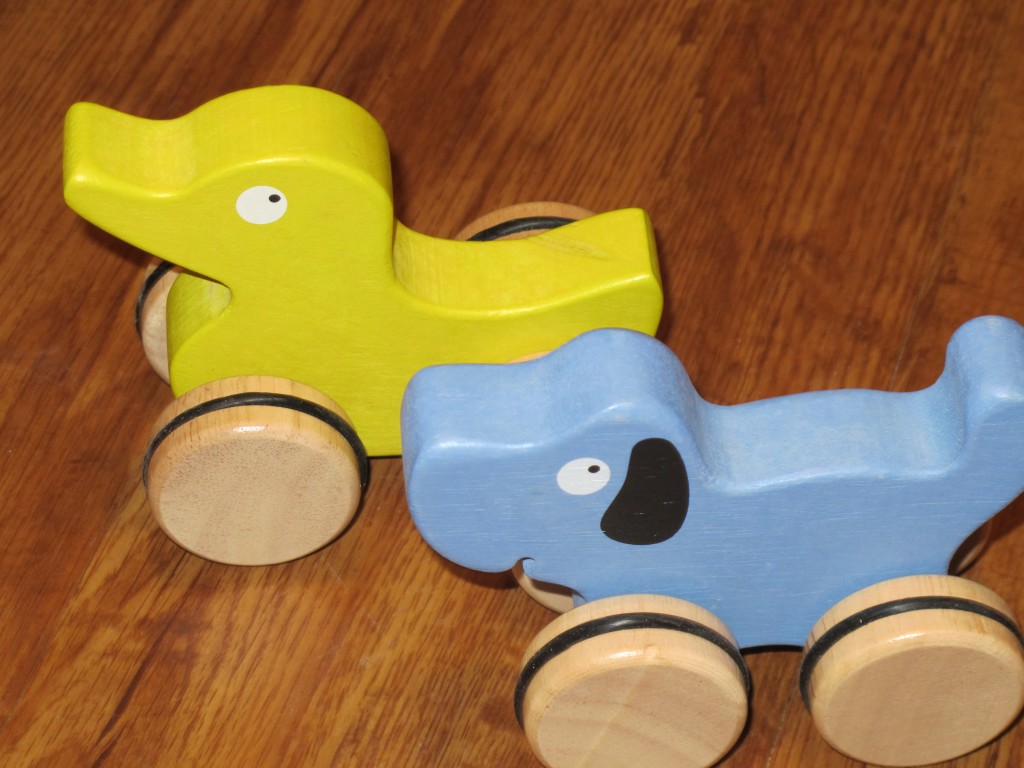 The boys LOVED these PushArounds! So much so that I couldn't get a good picture of them playing with them. They're made for younger children, but the boys loved zooming them around the floor, having races with them, and having good old fashioned FUN! The PushArounds are made with natural rubber and Rubberwood and are priced at $13 each.
You can purchase the Buddy Blocks and the PushArounds on the BeginAgain Toys website in the "Beginner" collection. Check out all the awesome toys that BeginAgain has to offer! Connect with BeginAgain on Twitter and Facebook, too!
BeginAgain is giving one Life With Captain Fussybuckets reader their own BuddyBlocks puzzle and two PushArounds! Giveaway ends at 11:01 PM, central time, on December 10, 2012.
Eg K. is the lucky winner!