Must Have Books for Adventure Seeking Kids from National Geographic was sponsored by National Geographic. I received this product for free from Moms Meet to use and post my honest opinions. Compensation for this post was provided and this page may contain affiliate links.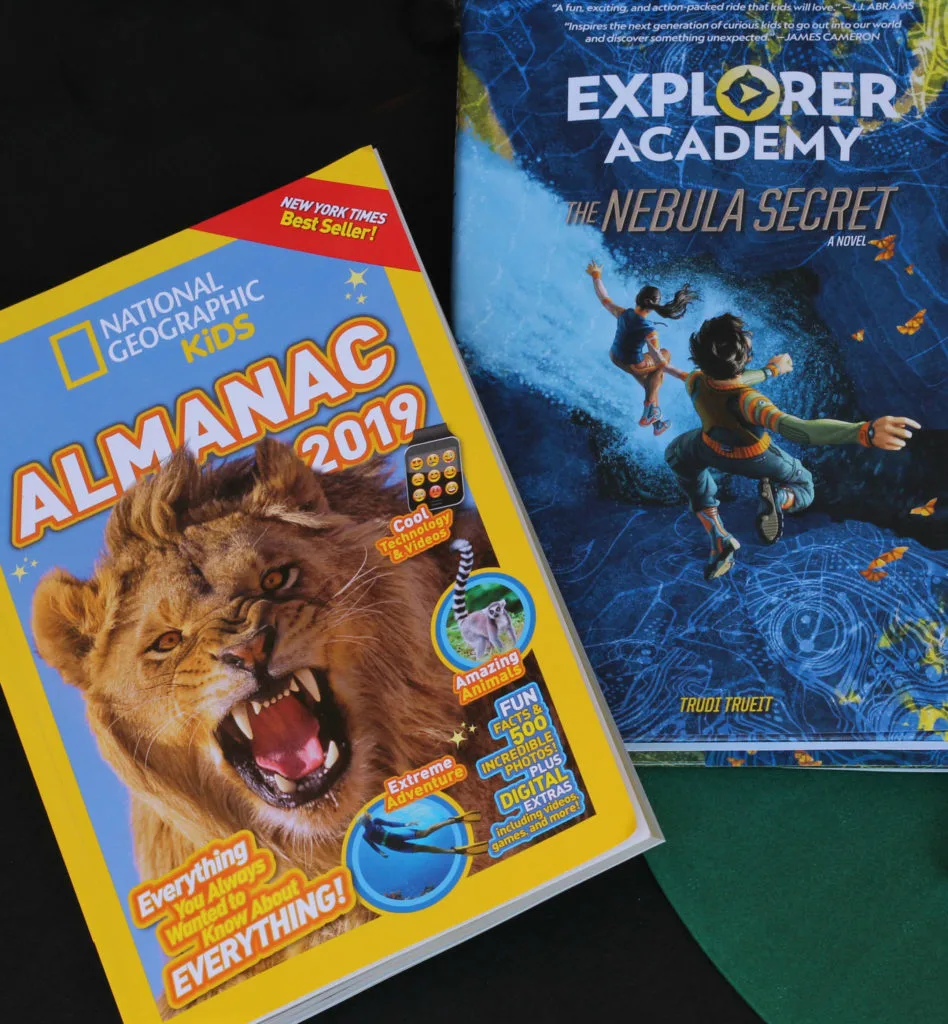 Our oldest is almost 10, and I am SO thankful that he has always loved to read. For the past few years, it has been a challenge to find age appropriate books that he ENJOYS reading. The books he has always loved reading are books from National Geographic Kids. The "Weird But True" series is an easy read with beautiful pictures, and seeing his eyes light up when he sees these different books is such a joy to me. He can get lost for hours reading National Geographic Kids books, and has loved National Geographic Kids Everything Soccer this summer!
Because of his love for Nat Geo books, I was thrilled to be able to hand him the latest – National Geographic Kids Almanac 2019 and Explorer Academy: The Nebula Secret.
National Geographic Kids Almanac 2019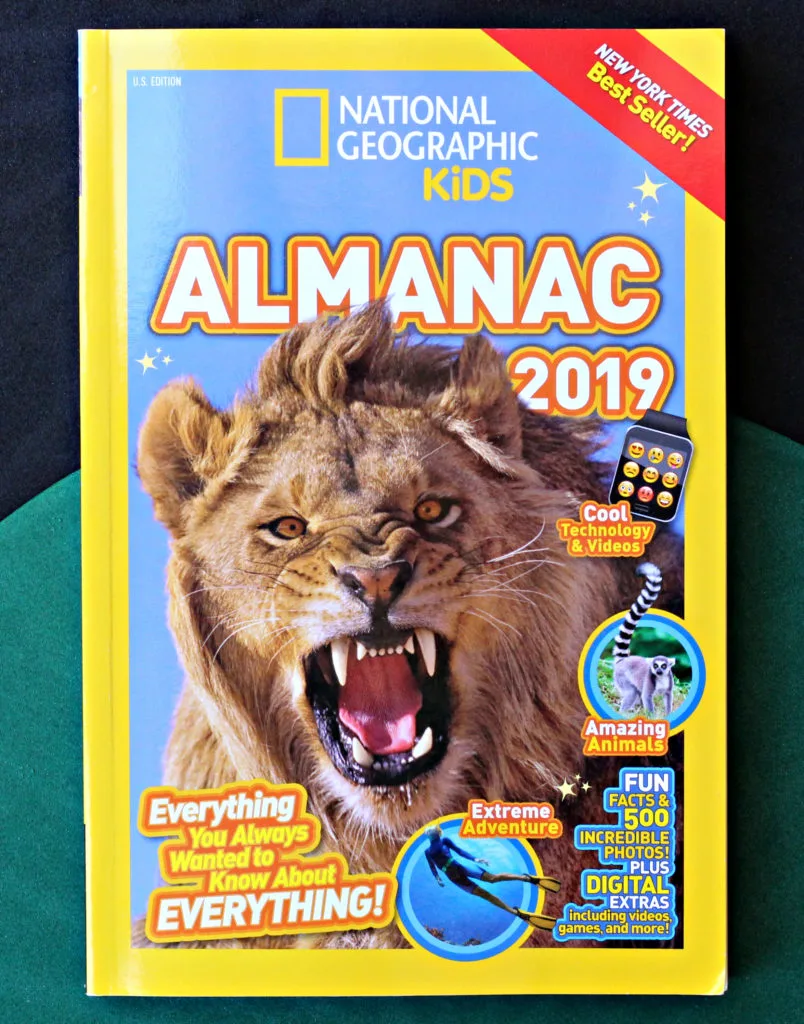 Both the 9.5 year old and 7.5 year old LOVE the National Geographic Kids Alamanac 2019. It is jam packed with lots of animals, fun facts, and activities, too!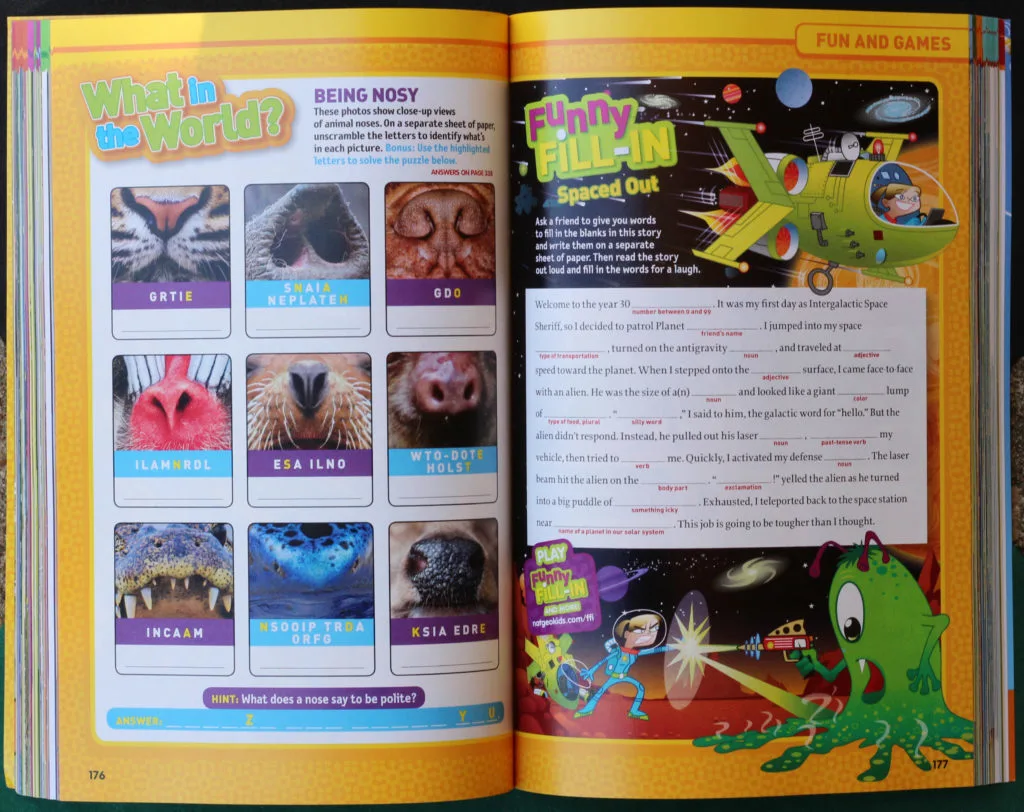 This is a great road trip book or something for kids to read while waiting in the doctor's office or at school, when they can read a page at a time and interruptions won't really be a bother. There is just so much FUN learning to be had here!
Visit Nat Geo Kids to extend the fun and learning with videos, recipes, a video of a real- life lion conservationist in the field, a lion quiz, plus details on entering the Lions Forever Almanac Challenge poster contest.
Explorer Academy: The Nebula Secret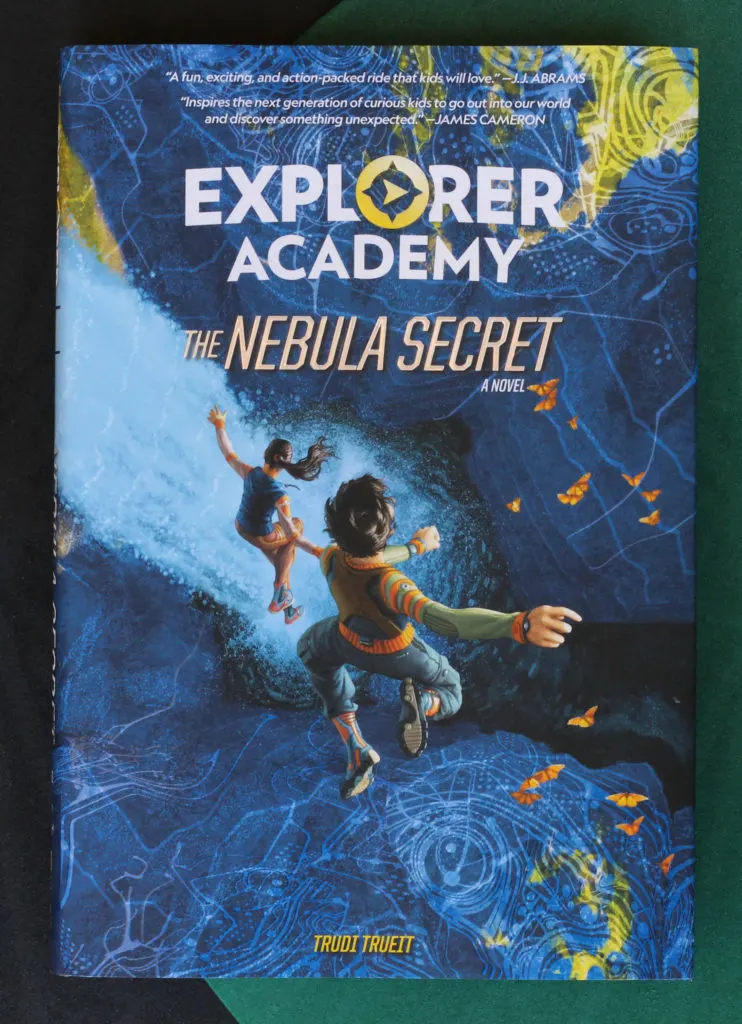 The newly released Explorer Academy: The Nebula Secret is a fun, suspenseful, exciting book for young readers. This book is geared for kids aged 8-12. Visit the Explorer Academy website for a video book trailer, sneak previews of the characters, a fun code-breaking game and much more.
Exploration and Adventure
What I love about National Geographic books is that it allows kids to be adventurous and jump into a world of knowledge and explore our wonderful world. They will learn fun facts or become inspired by National Geographic explorers. These books truly inspire kids to learn more, be curious, explore, and make our world a better place!
Sweepstakes
One lucky family will experience a spectacular ship-based expedition, just like the students at Explorer Academy. The grand prize is a family trip for four to Alaska's Inside Passage from National Geographic Expeditions.
Click here to enter:
And stock up on the other National Geographic Kids books for the holidays!