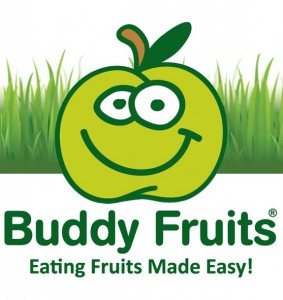 We have loved Buddy Fruits for a long time. When we go shopping, if we go past a Buddy Fruits display, the Captain and Baby D both ask for something and I love "giving in" to Buddy Fruits because they're delicious and I know nothing will go to waste AND they're healthy and good for you! They're very reasonably priced, too!
The boys were sent a box of newer Buddy Fruits products to try and once they knew what it was, there was no stopping them. You would've thought it was Christmas! They went for the Blackcurrant Fruit Bites first and both of them really enjoyed them. They're a PURE fruit "snack" that's easy and delicious. We were also sent Banana Pure Fruit Bites to try and those are equally delicious!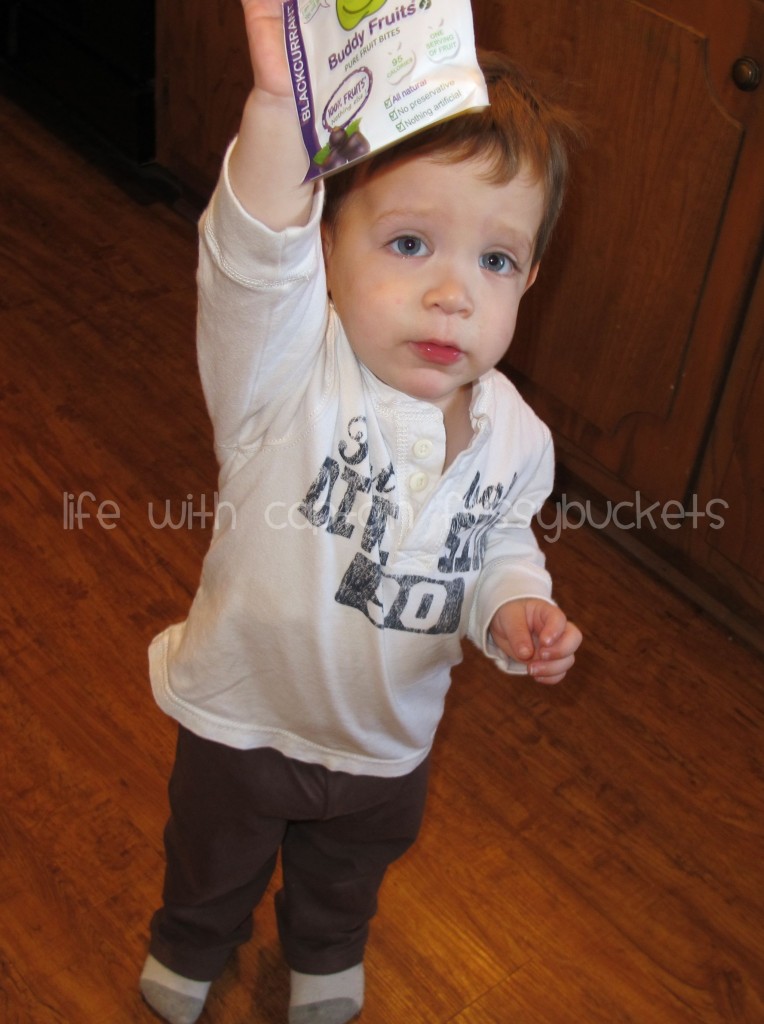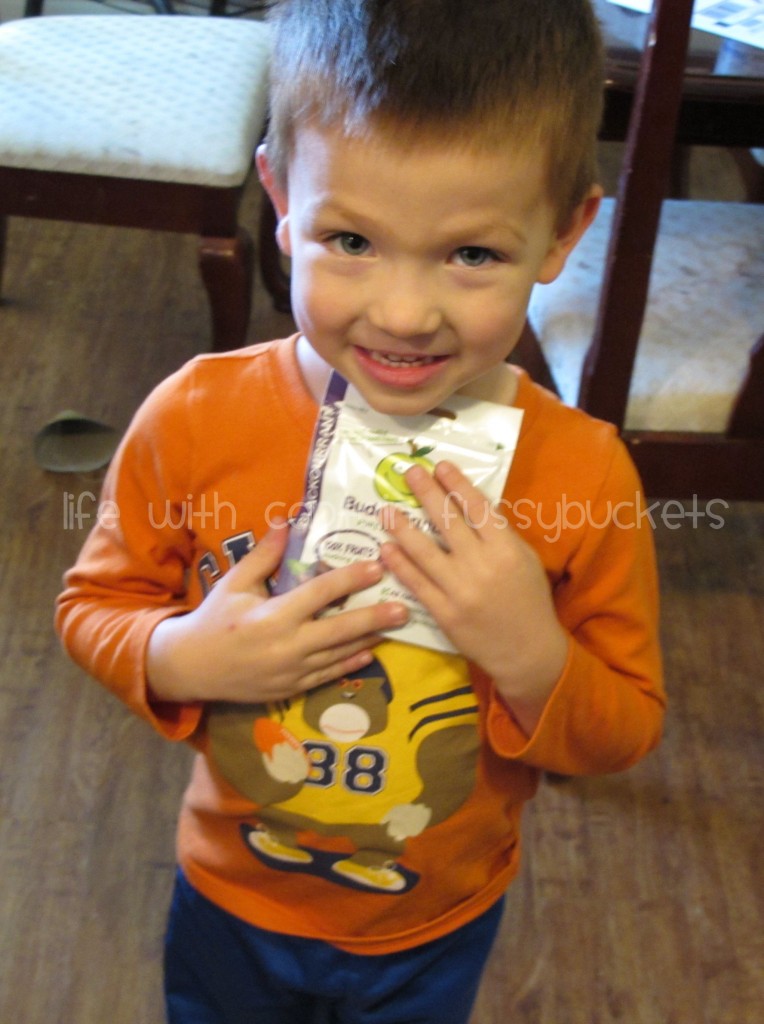 Next, Baby D tried the new Superfruit, Coconut Milk & Fruit, and Pure Fruit Jiggle Gel pouches. I say Baby D because the Captain thinks he's "too old" to eat these, but he's missing out! There is no age limit to who can enjoy these. I think they'd make a great snack for anyone looking for a healthy "on the go" snack! The Superfruit pouches and Coconut Milk & Fruit are actually targeted for adults as a healthy, guilt free snack or workout companion! And the Pure Fruit Jiggle Gels are just FUN! Baby D definitely LOVES them!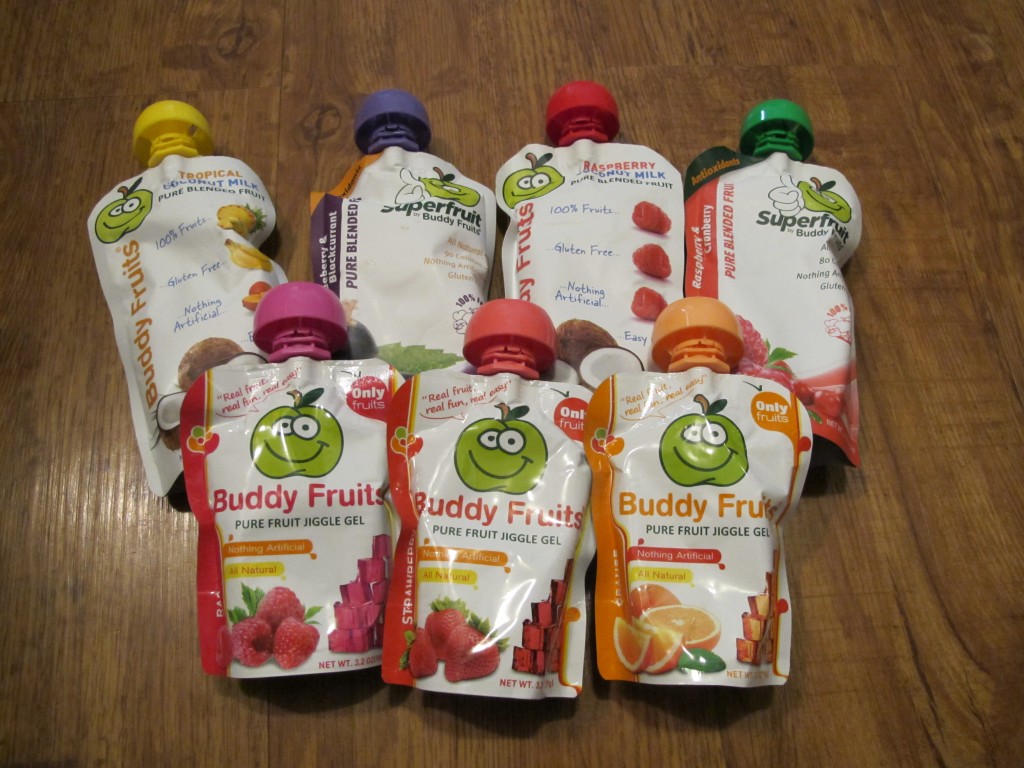 I like to throw a Buddy Fruits pouch into the diaper bag for shopping trips or even out to dinner. If Baby D isn't happy with his meal, he will always be happy with Buddy Fruits.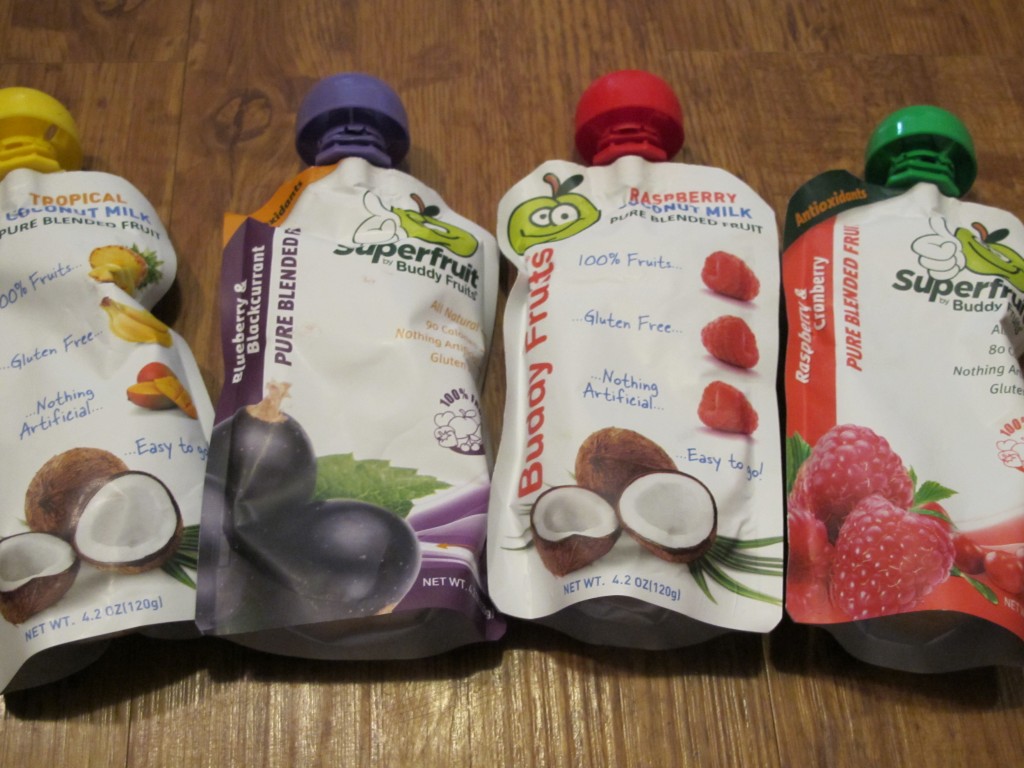 My favorite aspect of Buddy Fruits is that they label everything clearly, so you're knowing exactly what you're getting. Check out this label: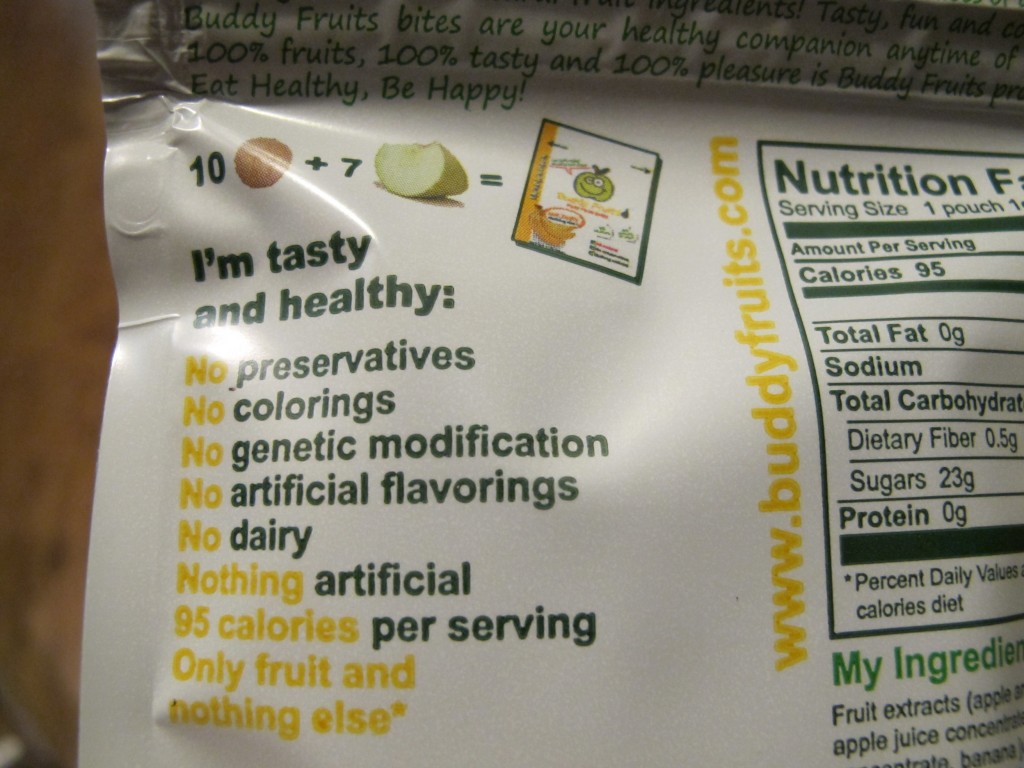 No preservatives, no colorings, no GMOs, no artificial flavorings, no dairy, what more could you want?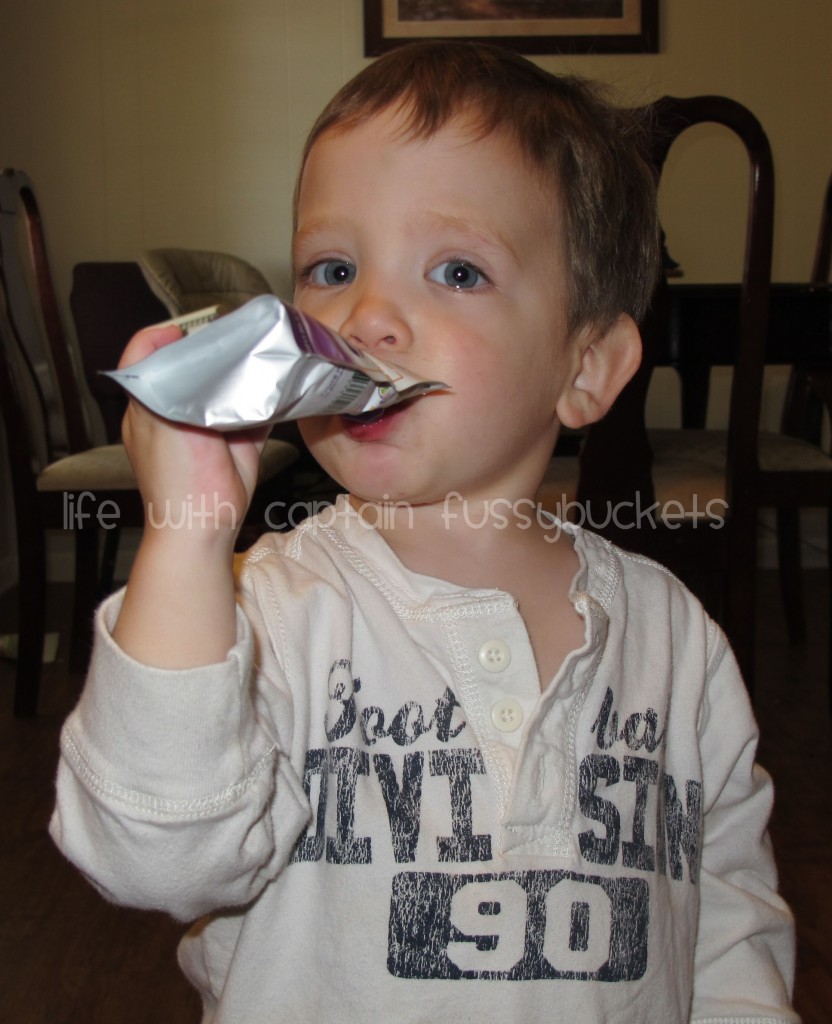 Visit the Buddy Fruits website for more information and retailers near you!
One Life With Captain Fussybuckets reader will win a mixed display of Buddy Fruits, full of everything you see here and more! Enter in the Rafflecopter form below. Giveaway will end on December 1, 2012. Good luck!
Lilian C. is the lucky winner!