It's October 2nd, which means it's time to think about what your child(ren) or you are going to dress up as for Halloween or your local Fall Festival! The boys are set for costumes, so I was so excited when my niece was able to review a costume for the blog! We NEVER get girly stuff around here, so I'm loving her costume from BuyCostumes.com!
She was excited to choose between all of the costumes available at BuyCostumes.com! She ended up deciding on this fabulous Snow White costume: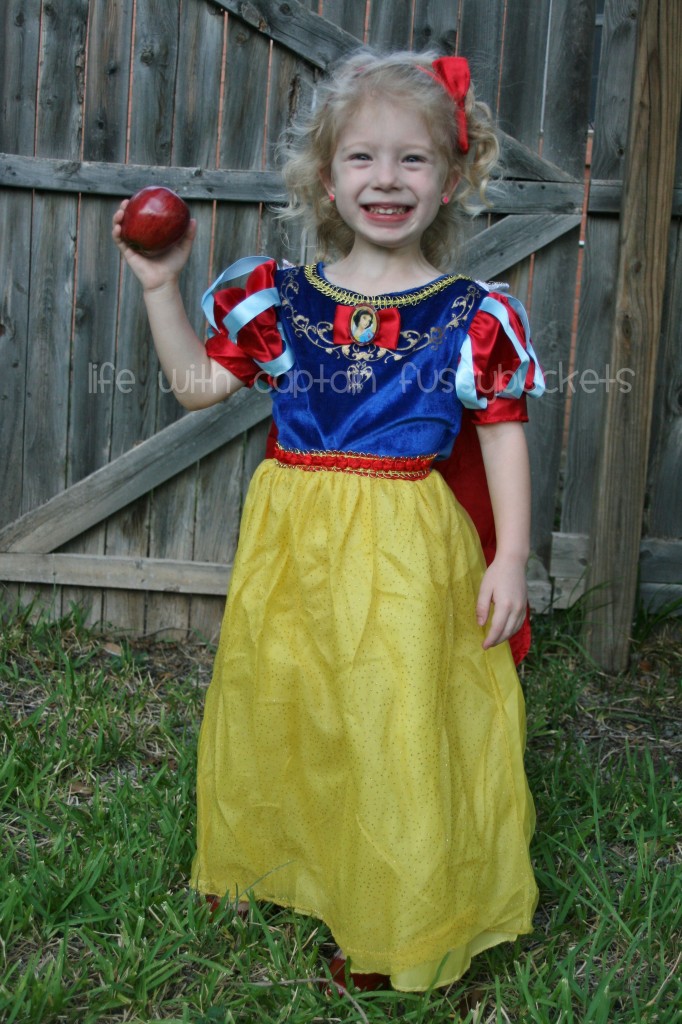 I love this costume because it has very fancy accents, like the sleeves! The costume comes with a dress, a petticoat, detachable red cape, character cameo, and maching red headband. (Cute red shoes are not included, but BuyCostumes does sell some red shoes that would go with this costume, as well as a Snow White wig, tiara, wand, and more!)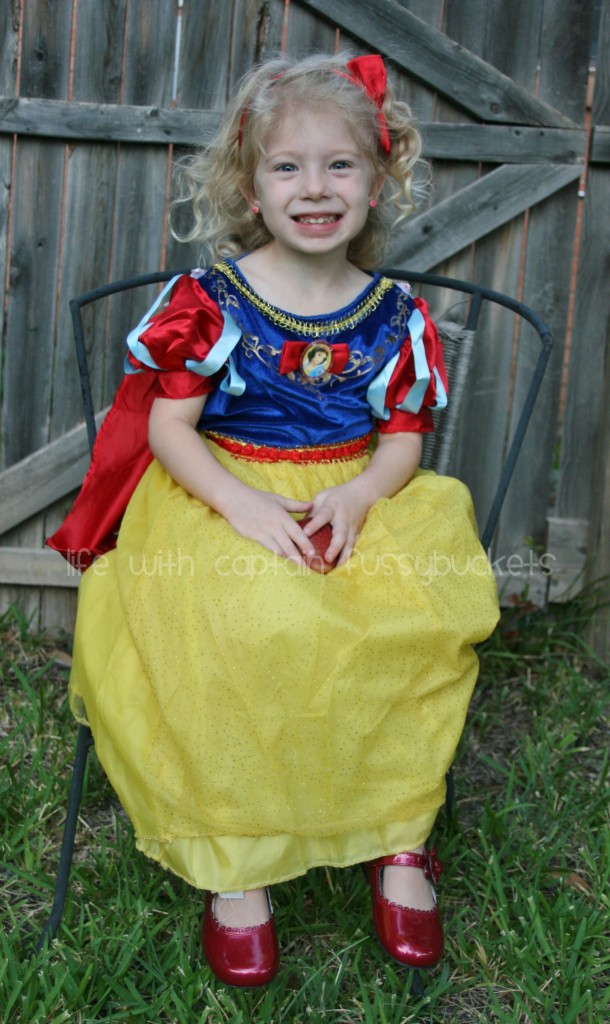 BuyCostumes has many options for any age, size, and gender. They have a great selection of hot costumes from The Dark Knight Rises, The Avengers, Angry Birds, Star Wars, Disney, and more! (I will say that you need to go to BuyCostumes.com with your child, as there are a lot of adult costumes that aren't really kid-friendly.)
Right now, you can save 15% on all costumes, decor, and party supplies with code "DEMON15" or get free shipping on orders over $49 with code "SHIP49".
Learn more about this and other costumes and catch some great deals at BuyCostumes.com, their Facebook page, or Twitter!