This post about the DVD set "God Came Near" by Max Lucado, was sponsored and contains affiliate links. All opinions are mine.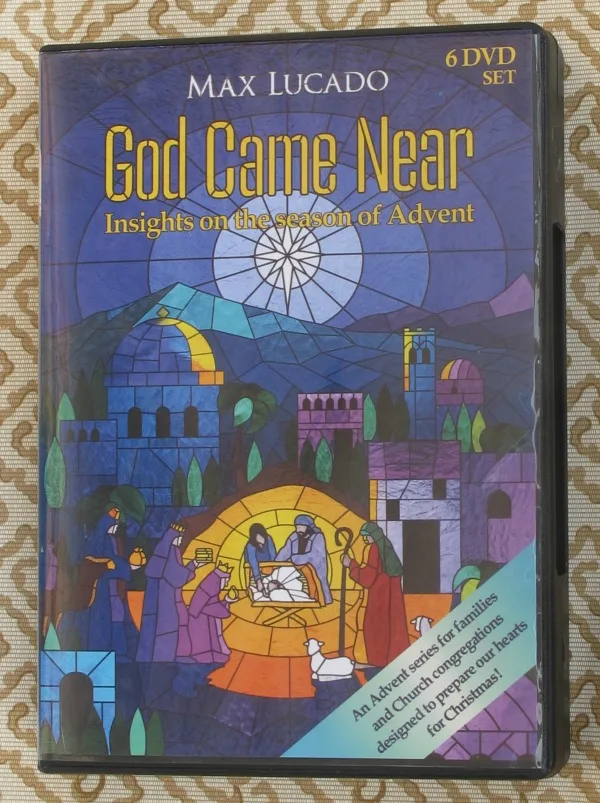 Christmas has taken on a new meaning for us since having kids. There is a desire to commercialize the holiday and shower our kids with gifts, but I think there is a deeper desire to teach our kids why our family celebrate Christmas, as well. And really, we all need as much help as we can get in teaching our kids about God, Jesus, and the Bible. That is precisely why I wanted to watch this "God Came Near" DVD set. Max Lucado is a smart man who knows the Bible well. He is a pastor and author and he does a remarkable job with this DVD set.
The boys and I sat down to watch the first DVD together. Since the boys are 6 and 3, I wasn't sure if any of it would sink in. It IS approved for all ages, but this set is really geared for older kids and adults. They did enjoy the setting in England's gorgeous Blockley Church. They loved the video of the reenactments, but they did sort of zone out while Lucado spoke. After all, they are little! I found it fascinating though and really enjoyed it. This series would make a fantastic study this holiday season for a small group or Bible class.
I personally really enjoyed learning new things in a setting that helped me travel back in time to what it might really be like when Jesus was born. Max Lucado does a great job telling us all about the Advent season. He tells a story through Simeon's eyes. What it must have been like to wait for the Messiah! He also explores Saint Nicholas, popular Christmas traditions, stories of Joseph and Mary, and also about the hectic holiday season we have made for ourselves.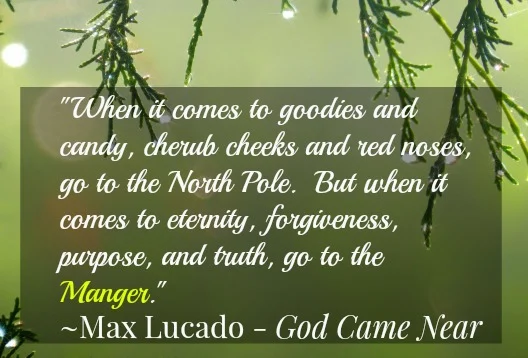 Lucado encourages us to realize that God came near to the people of the Earth as a baby born to a carpenter and his soon-to-be wife. There was no fanfare, Jesus came without fanfare or parties, and God came near for us and continues to come near to us if we allow Him! How inspiring and wonderful is that thought??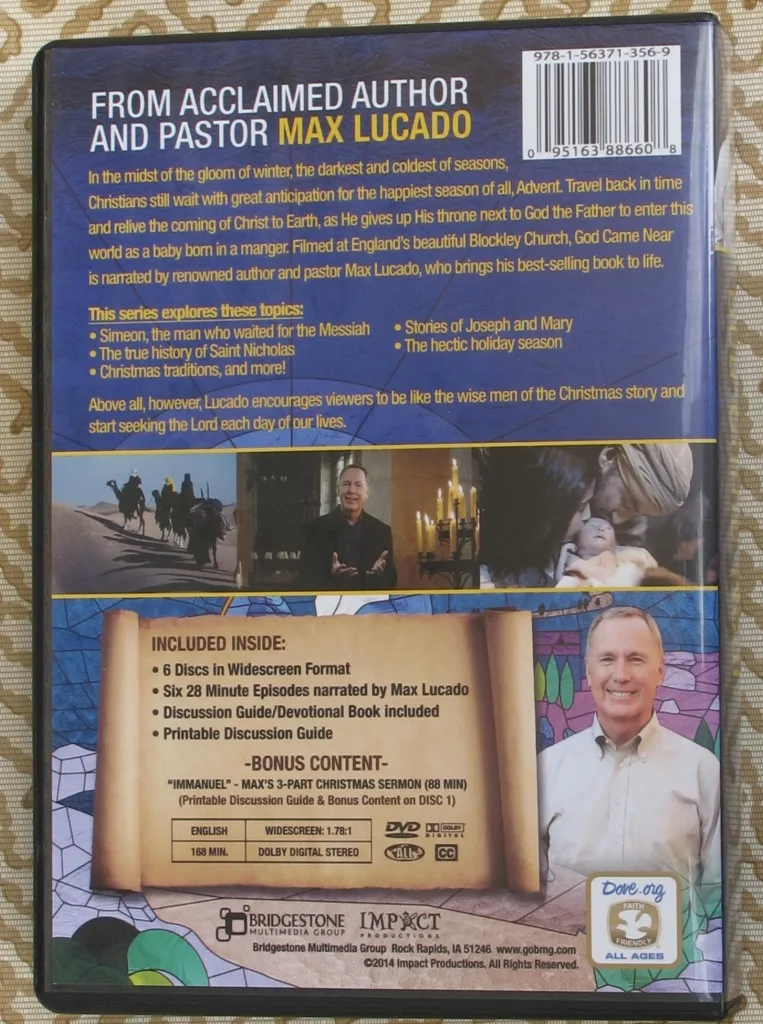 While this is the season for celebrating Jesus' birth, Lucado encourages us to imagine ourselves as the wise men who were anxiously awaiting Jesus' birth and went out seeking him through many trials. We are to seek Jesus daily and long to be near Him.
I know that everyone will be uplifted and encouraged to make the season about Jesus this year. It is an uplifting DVD set and might be just what you or someone you know needs in the midst of the hectic holiday season!
Purchase "God Came Near" for this season.