I wasn't a fan of Facebook's new Timeline, and I still don't use it to it's full capabilities, but I do like it and I do like the Cover Photo! I like seeing what people choose as their cover photo! I wanted to use pictures of both of the boys and wasn't sure to do it, although I had seen other people create awesome photo collages for their Facebook Cover Photos. Then, my friend Ghada told me about PicMonkey. I checked it out and it is the most awesome online picture editor! AND it has a FB cover photo maker option that is super simple! Just go to "create a collage" on the left side of the PicMonkey homepage. Then, you'll see all of your collage choices. Click on "FB cover" and then select which option you'd like from the pictures. Nothing is set in stone, however, as you can click on the borders of the individual places for the pictures to make them bigger or smaller. You can also adjust the amount of white space between the pictures.

So, just upload your pictures, arrange them how you'd like them, save to your computer, then head over to Facebook and upload your picture in the cover photo spot! This is the Life With Captain Fussybuckets' Facebook Cover Photo I created with PicMonkey: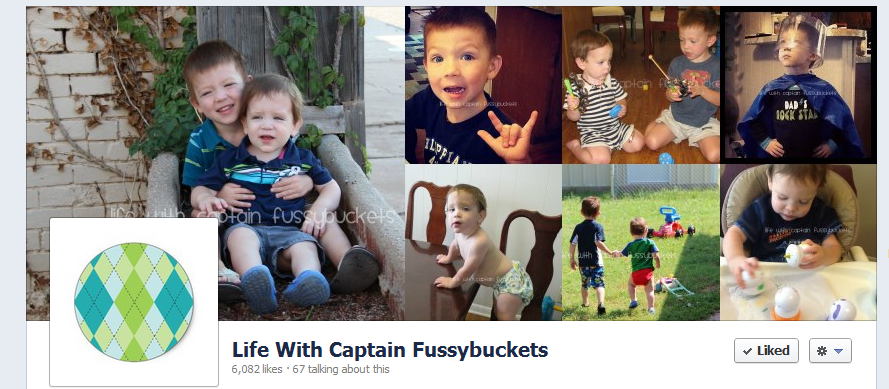 Create away and have fun with your Cover Photo!!