This Pretty Muddy post was written by me on behalf of Old Navy. All opinions are mine.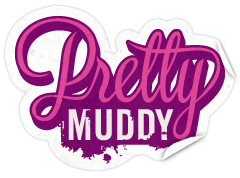 Old Navy is bringing the popular Pretty Muddy Women's Run to Dallas! The Run will be at Skyline Ranch on June 1st of this year. (address: 1801 E Wheatland Rd. Dallas, TX 75241) So what is the Pretty Muddy? It is a fun 5k adventurous obstacle course mud run for JUST women! Spend time outdoors with your friends, get dirty, and have fun in this muddy adventure.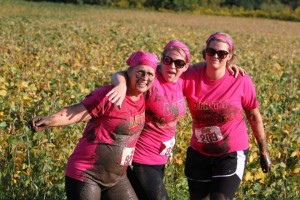 After the race, participants will be treated to a fashion show by Old Navy, showcasing the lastest in activewear fashion trends. Old Navy's active wear line offers an assortment of styles and colors at the affordable price Old Navy is known for.
The Old Navy Compression Collection features items such as solid color leggings and color block capris, sports bras, tank tops, shorts, and jackets. The Compression Collection offers performance fit for added support and a slimmer silhouette. Great news for those of us that are self concious while we work out, or even for hiding certain areas and still being stylish. The collection is designed with the highest level of technology, made with cotton, spandex, and GoDry fabric, which allows moisture to be quickly wicked away, leaving you dry and comfortable. The clothes also offer flat lock seams and tag-free labels to prevent chafing and make sure that your workout is all you're thinking about! Old Navy Active Pants also feature the fuss-free storage of keys, iPods, or other workout essentials.
Don't forget to use code "BLOGON" to save $10 off of your Pretty Muddy registration in DALLAS!!
Will you be participating in the Pretty Muddy in Dallas or another city this year? Have you participated in the past? I'd love to hear about your experience!
Photos courtesy of Pretty Muddy & Old Navy.