Mother's Day is over, but it is important to honor our mothers each and every day. My own mother has been so supportive of me and my family and has never let us down. She is the true example of what a mother should be, and I can only aspire to be like her. My two children are such a blessing to me, and as much as I have fought it, I find myself saying "wow, my mom was right!" on many occassions. We are so blessed to have such awesome grandparents for our kids!
I got the Good Things Mug & Umbrella Set to review. Right now, this set is on sale for $22.99, down from $29.98!
The umbrella is simply stunning. It is a good sized umbrella with a wooden handle. The scripture on the umbrella is Psalm 103:2 – "I will bless the Lord."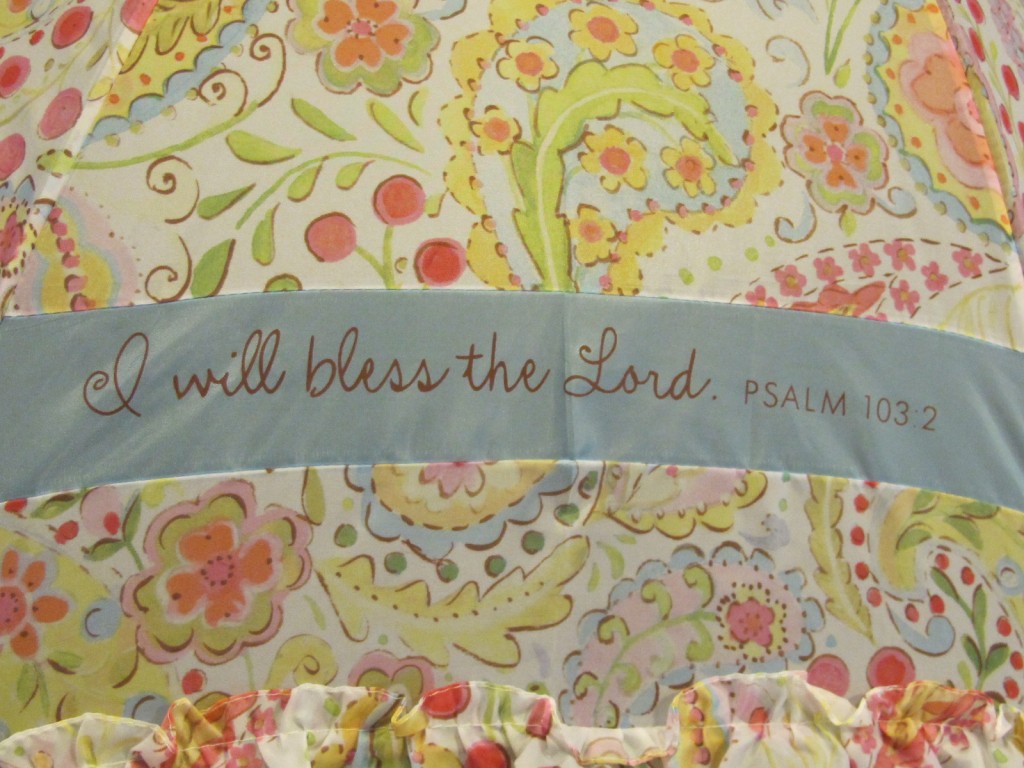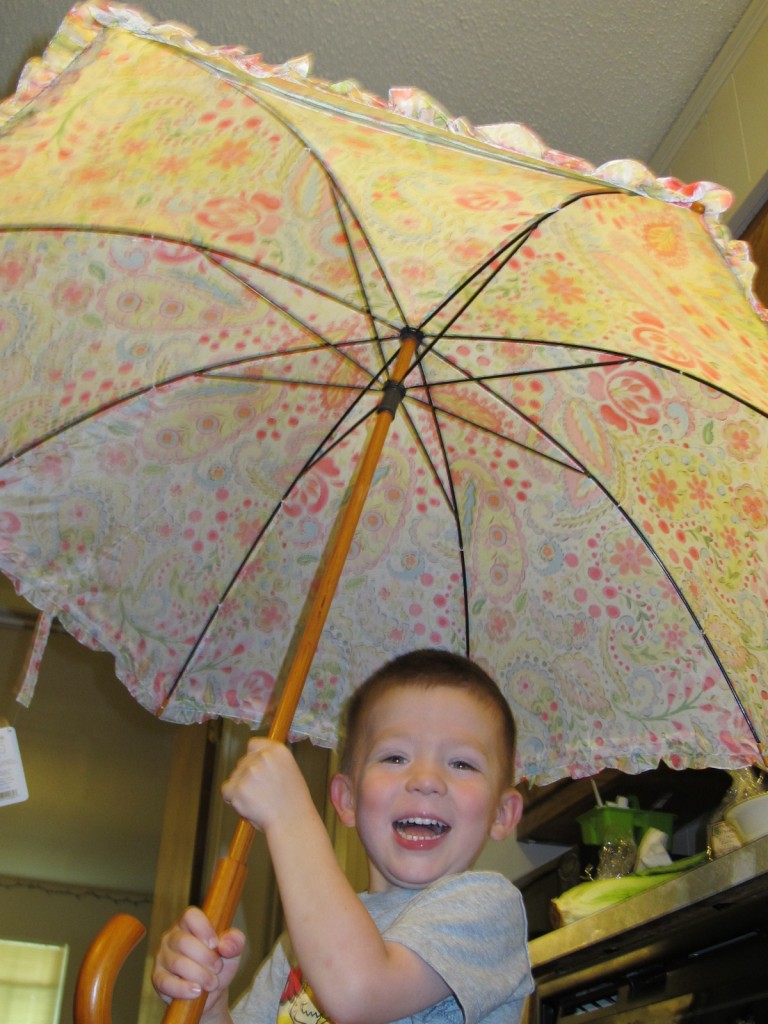 The mug has the same design as the umbrella and the scripture is Psalm 103:5 – "He fills my life with good things!'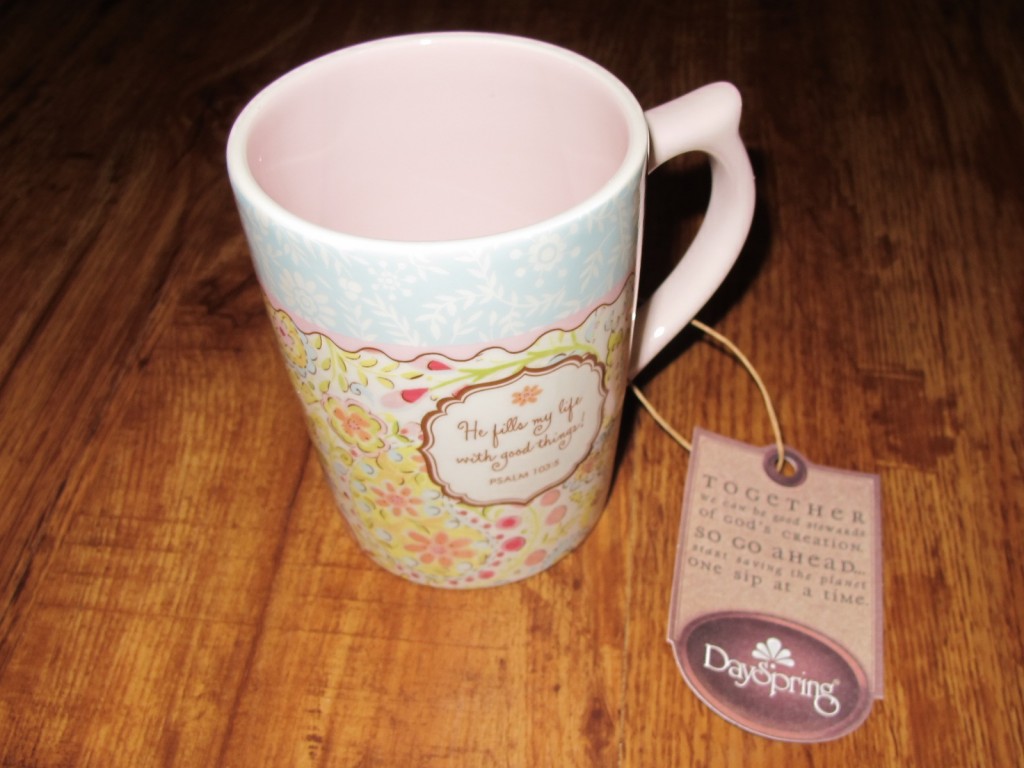 I love this precious butterfly on the bottom of the mug: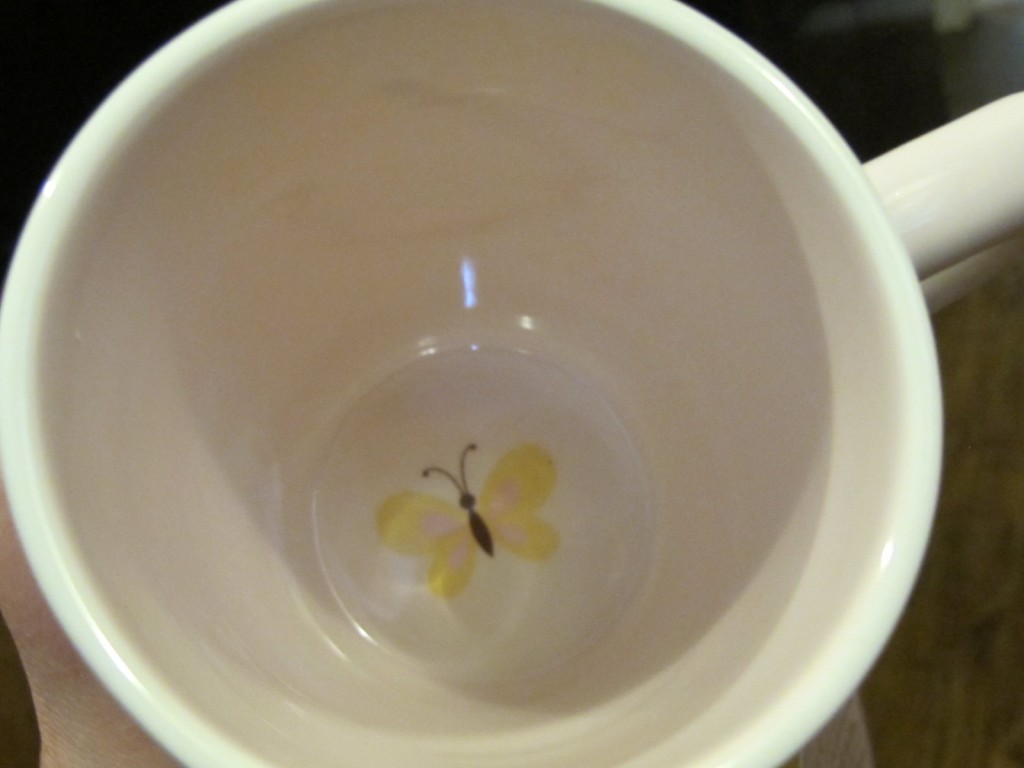 Visit the DaySpring site and check out their amazing, inspiring gifts! Check out their (in)spired deals, too!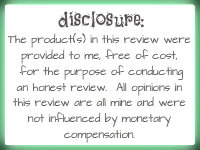 SaveSave
SaveSave