I am so lucky that both of my boys love fruit. Vegetables is another story, but at least they love their fruit. I have a hard time keeping up with their appetite for fruit and finding new, exciting ways for them to eat it! And with the Captain going to preschool two days a week and having to take his lunch, I was on the search to find an easy, healthy, delicious way for him to take fruit in his lunchbox. And….I found it! Del Monte has many varieties available, but the new flavors intrigued me! Check out these yummy fall flavors: Diced Apples & Pears with Caramel Flavor and Diced Pears with Vanilla & Spice!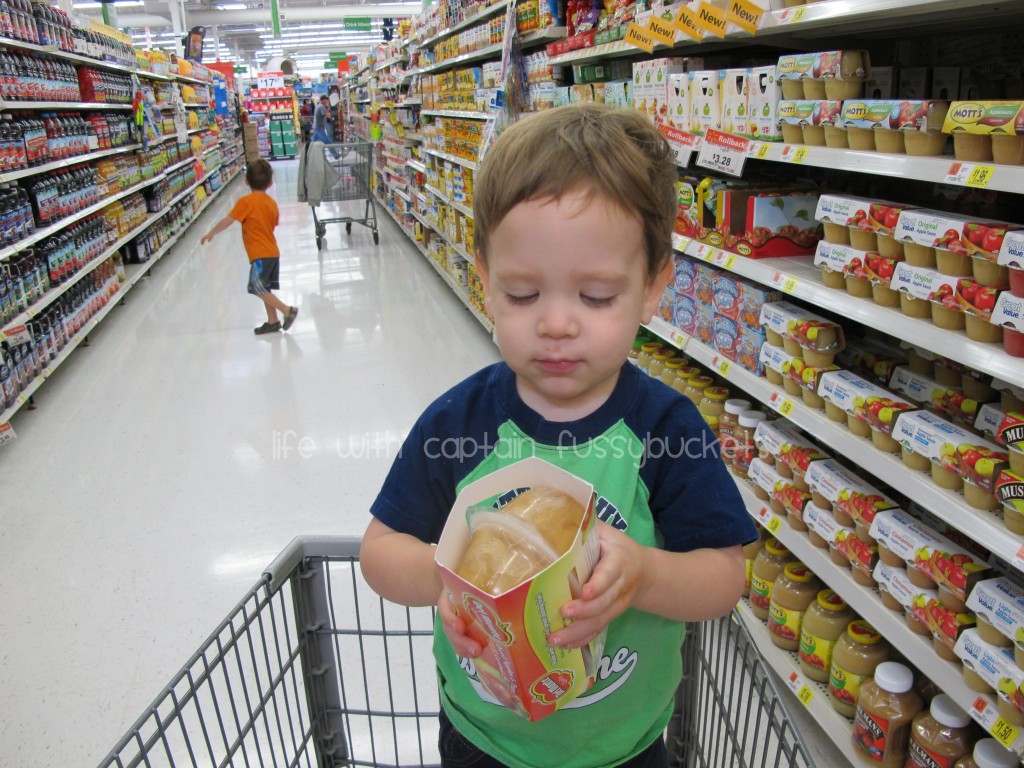 When we got home, Baby D wanted to try the Diced Apples & Pears with Caramel flavor. He LOVED them! Definitely a win!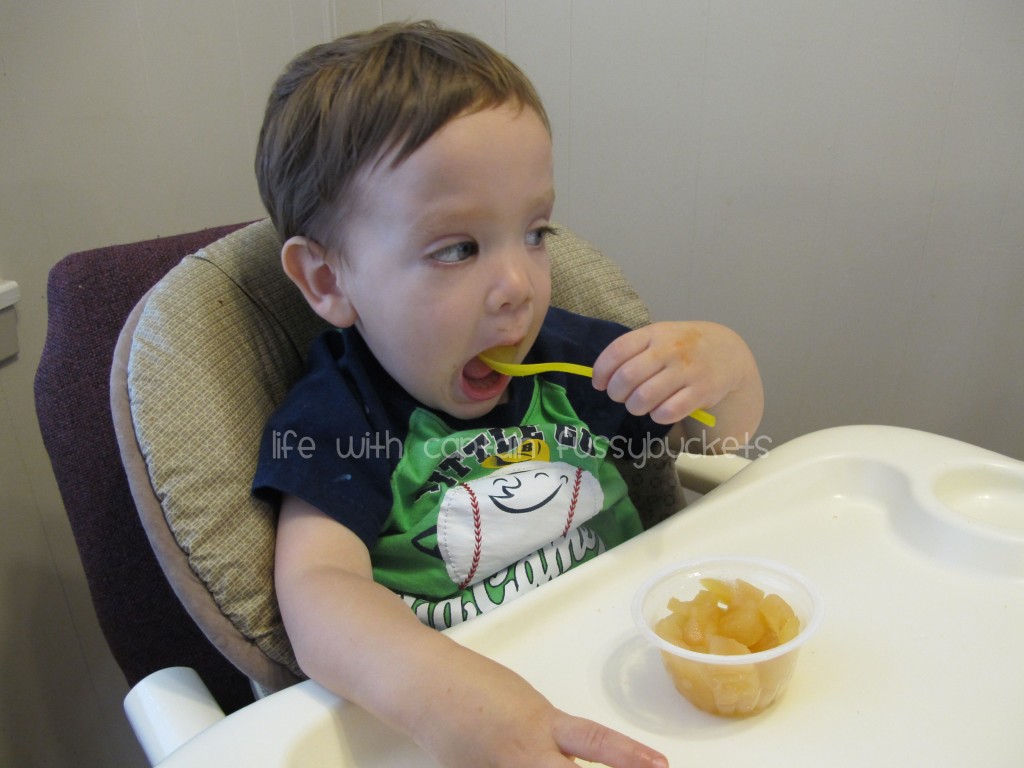 The Captain loved his, as well! I even got a thumbs up from him! Which, with his pickiness is quite rare.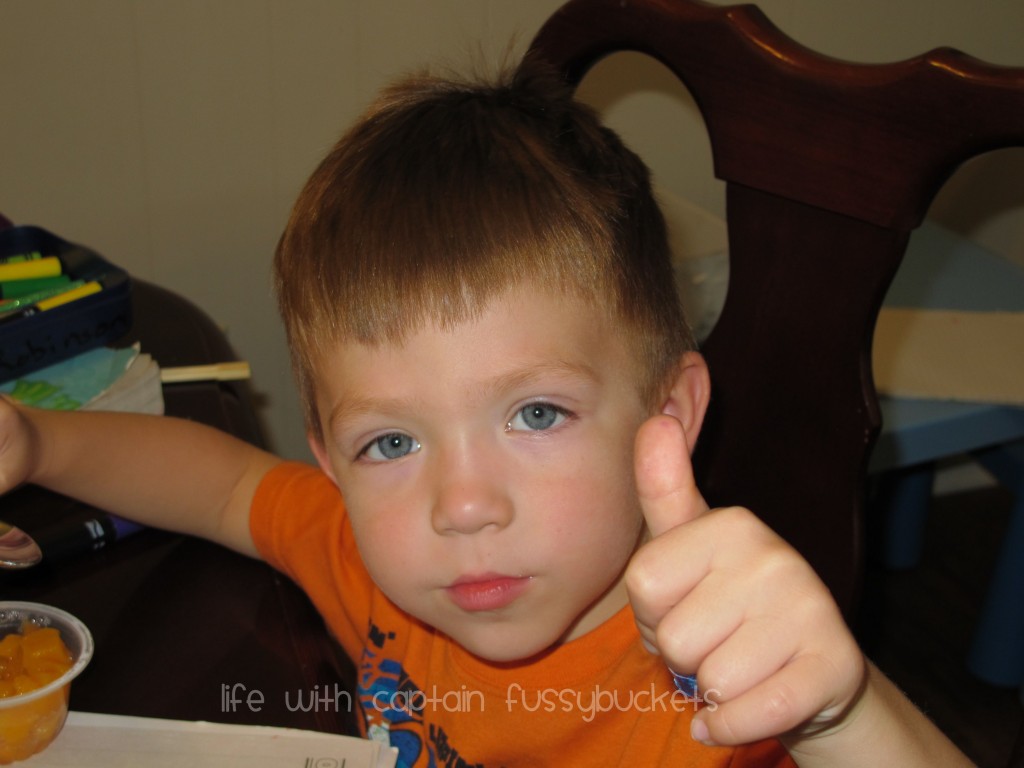 Usually when preparing the Captain's lunches for school, he requests a sandwich or two and then I fill it in with any fresh fruit or applesauce we have in the pantry. The Del Monte fruit cups are GREAT to have on hand to fill up the lunchbox and add some extra, yummy nutrition in. I added a fruit cup to his lunch the next day and he reported that it was a nice treat and he ate it all! Yeah! I will definitely be buying more to keep on hand for a quick, easy, healthy snack or addition to the Captain's lunchbox!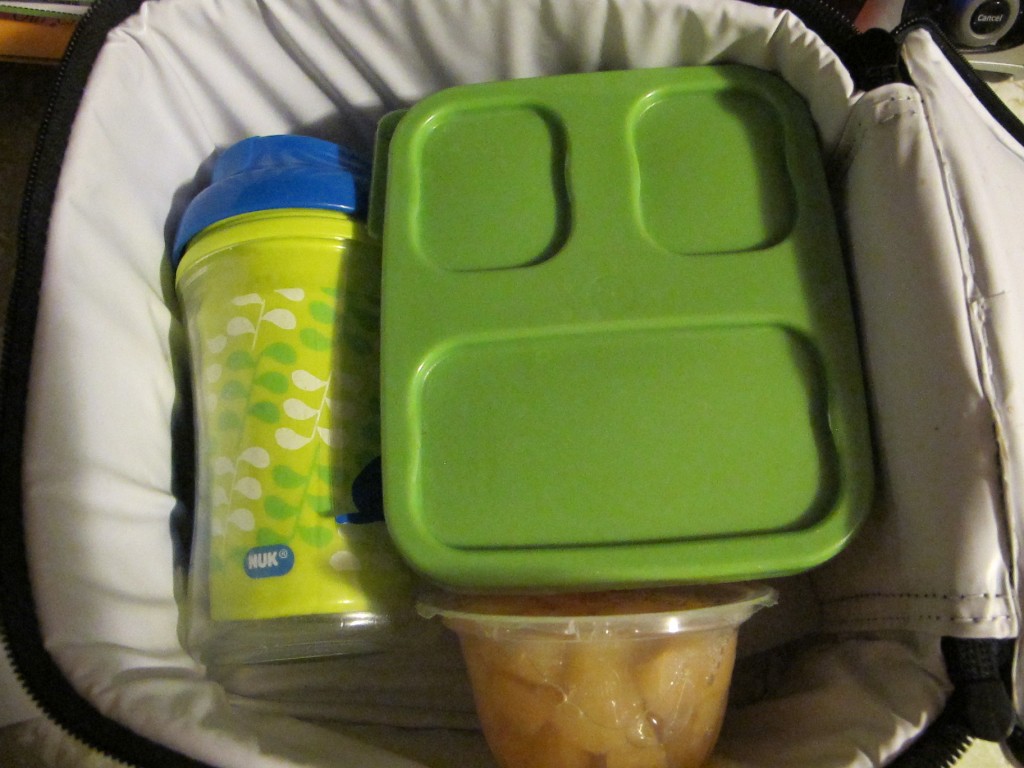 The Del Monte fruit cups are all gluten free, 60 calories each, and do NOT include high fructose corn syrup, which is music to my ears! Fruit shouldn't be doused in high fructose corn syrup because that makes it completely anti-healthy! Way to go, Del Monte!