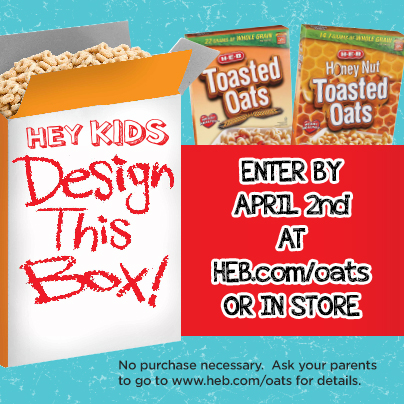 H-E-B has a great contest going on right now, especially for kids in K-8th grades. They are looking for a new design for their H-E-B brand Toasted Oats and Honey Nut Toasted Oats cereal boxes and they are asking kids to help. The rules are very simple and it's easy to enter:
Download and complete the official application form and release and entry agreement.

Draw, paint, or print an ORIGINAL design on a plain 8 1/2" x 11" piece of white paper.

K-5th grade kids are asked to make a design for Toasted Oats cereal and grades 6-8 Honey Nut Toasted Oats cereal.

Don't use any photographs or clip art…be creative and orginal!

Mail the finished masterpiece in before April 2, 2013.
What does the winner receive? Besides being the winner and having their artwork on a box of cereal, the grand prize winners will receive $5,000 and a breakfast party for their school!
This is such a fun idea, but the Captain is too young to participate, so it would be fun if one of my readers' kids won! H-E-B always has great contests and activities for kids, that's why it's our favorite store!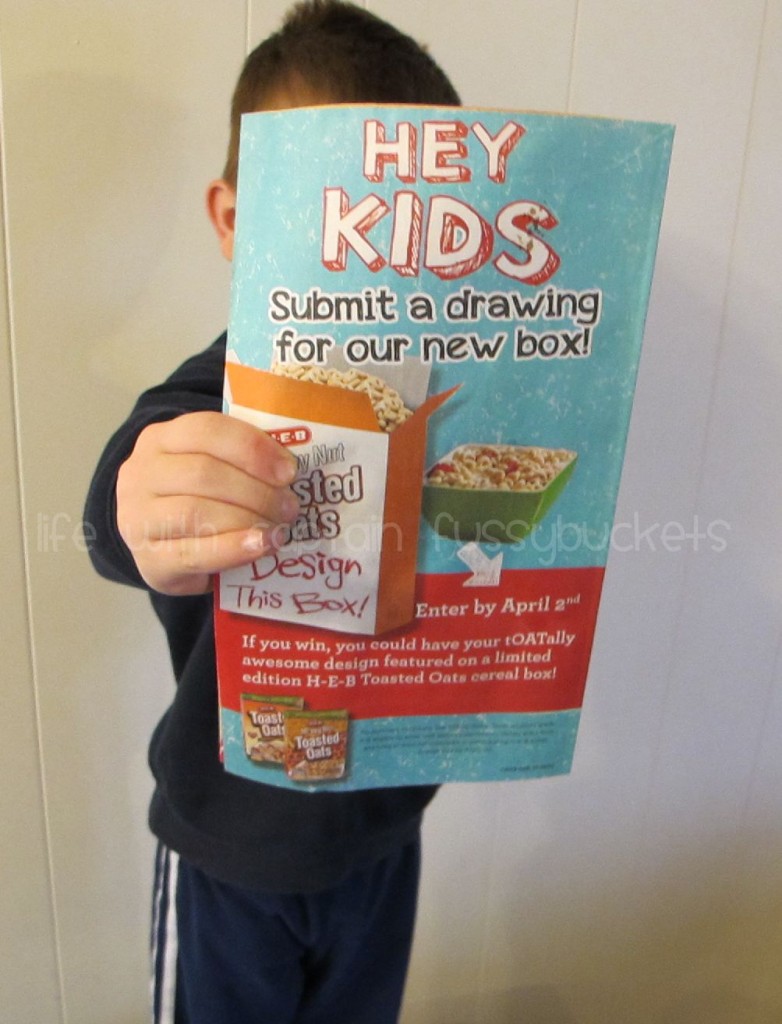 **disclosure: this is a sponsored post.**