This post was brought to you by Doctor On Demand. All thoughts and opinions are mine.

Baby Brother is our third child, but yet, we still find oursevles questioning whether or not we need to take him to the doctor when he is sick. I remember as first time parents with the Captain, everything was a huge question mark. Fever? What did the doctor say about how high is too high and for what age? How many poops is he supposed to have in one day? What is this rash? Is this normal? On and on and on and on…..we were a bit over concerned, first time parents, I'm sure, but there were times when we should have taken him in to see the doctor, too. Had we taken him or D in every time we thought we might need to, we would be swimming in medical bills. How cool would it have been to have a doctor to call, day or night, when we had a question or needed some medical advice?
Well…finally this exists! Doctor On Demand is an app available on iTunes and Google Play that connects you to a US licensed, board certified physician ANY TIME, day or night. No need to wait until the doctor's office opens, then wait on hold for an appointment, and then drag your sick kid(s) to a germy waiting room when you don't need to. Doctor On Demand is only $40 (the cost of many copays and much cheaper than what we pay for a sick visit!) All doctors have years of experience, are highly educated, and background checked. You get to video or voice chat for up to 15 minutes.
When should you call Doctor On Demand? Use DOD for:
a cold, cough, flu, or allergies

rashes

pink eye

asthma

bladder infections

pediatric questions

most cases that are not life threatening

prescription refills

referral to a specialist
When you should NOT use Doctor On Demand:
ANY problem that IS life threatening

chest pain/pressure

seizures

serious head, neck, or back injury

broken bones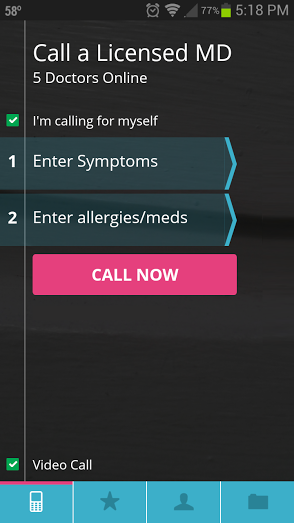 We were given the opportunity to try Doctor On Demand and I'm glad we did. Baby Brother has had eczema for a long time, but the other night, his flare up was BAD. His face was bright red, he had raised spots on his arm, and it was almost bedtime. I entered his symptoms and was quickly connected with a doctor. (I am not sharing his name for privacy reasons.)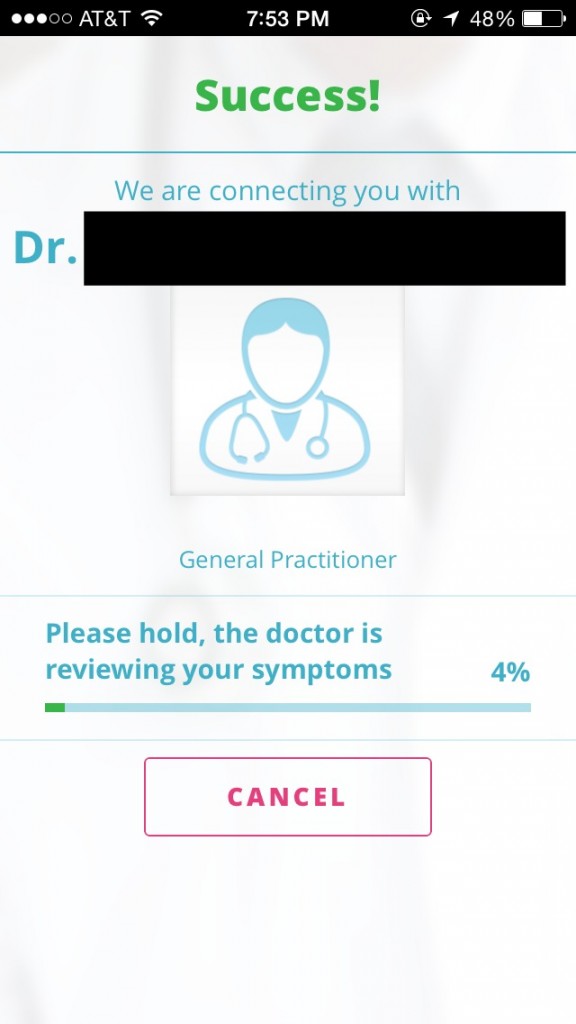 I showed him Baby Brother's eczema and he quickly said it was just eczema and said to continue with what his pediatrician had recommended, but that he would call in a prescription for a different medicine to see if that would help. I got the phone number for our pharmacy, and he told me some other tips like limit the number of baths and stay away from scented stuff. He also said to follow up with our pediatrician if it hadn't cleared up in a few days.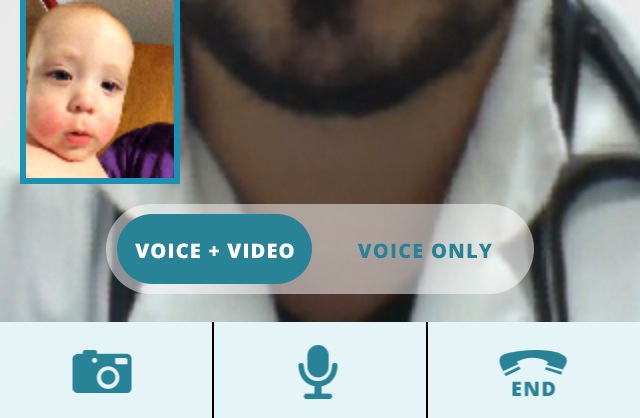 I was very impressed with our experience and will be calling Doctor On Demand again if the need arises. It is such a simple, money saving way to get the professional medical advice I need without having to spend money and time driving to the doctor.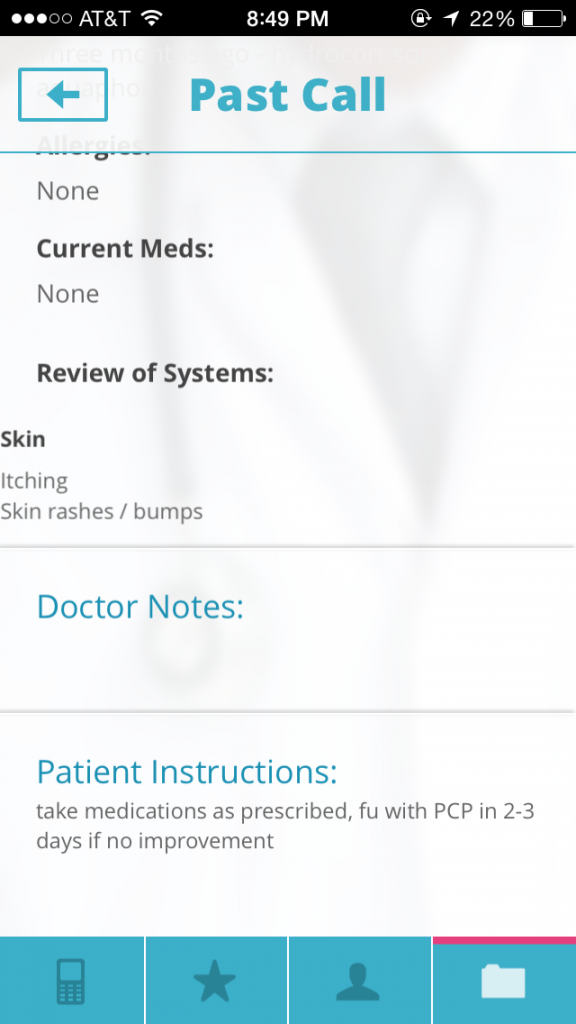 Find out more at the Doctor On Demand website, Facebook, and Twitter.
AND for your first Doctor On Demand call, use code "LW14" to save $10!
*************************
We would like to celebrate the fact that you can now talk to a board certified doctor (on demand!) from the comfort of your own home, thanks to the Doctor On Demand app…. with a great giveaway.
The $200 Target Gift Card Giveaway will end on July 22nd. It is open to US residents, 18+ only. Please use the Giveaway Tools Form below to enter! Good Luck!
Disclosures: The participating bloggers are not responsible for prize fulfillment. Giveaway is open to US residents, age 18+ only. The giveaway will close at 11:59PM EST on 7/22/14. One winner will be selected randomly from all eligible entries. If you have any questions about this giveaway or would like to inquire about group events like this, please contact the Blogging Mamas Network at bloggingmamas.blog@gmail.com.