This Doodle Pants post was written by me. I received a free product in exchange for my honest opinions.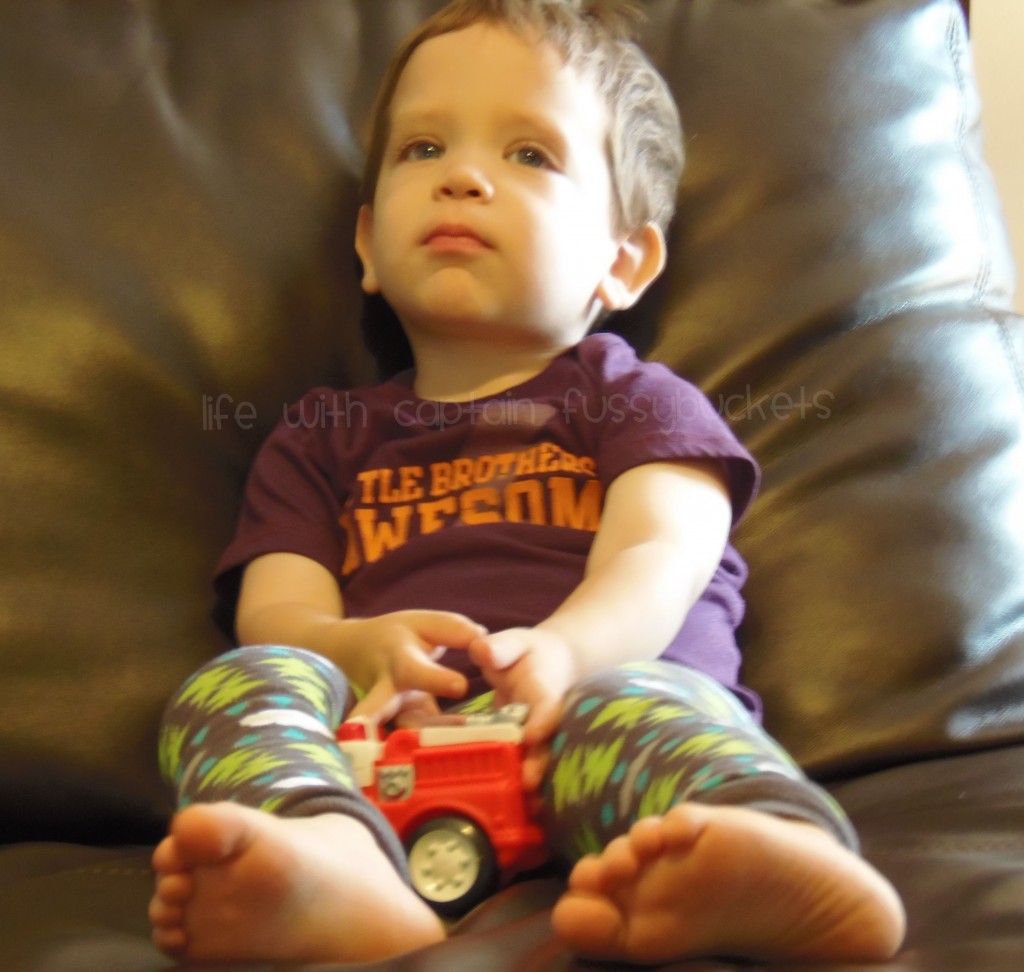 With having two boys, (and one on the way!) I have always felt our options are limited in the way of cute clothes. Sure, there are a lot of cute clothes for boys, but it's rare that I find something different that is fun, functional, and just plain cute. When we first received these Doodle Pants for D to wear, I honestly wasn't sure if he would go for them. But one look at them, he was game. In fact, he tried them on and wore them around the house for a few hours, in the summer, and then asked for his Doodle Pants the next day! I have a feeling they are very comfortable and they are super fun to just lounge around.
It's the middle of summer, but they're not too hot for him. Doodle Pants are 70% polyester and 30% spandex, which provides a great stretchability. The Large fits nicely on D, who is potty trained and around 30 lbs, but would also fit over a disposable or cloth diaper. The Large size is recommended for 18-24 months, Medium for 12-18 months, and Small for 3-12 months.
D hasn't worn his Doodle Pants in the winter, but I can only assume they would be great for layering under clothes and super cute for girls under a skirt or dress. Each pair has a different design, and there are many options for boys or girls. Here are a couple of adorable Doodle Pants for girls:
And look at these adorable Blue Monster Doodle Pants: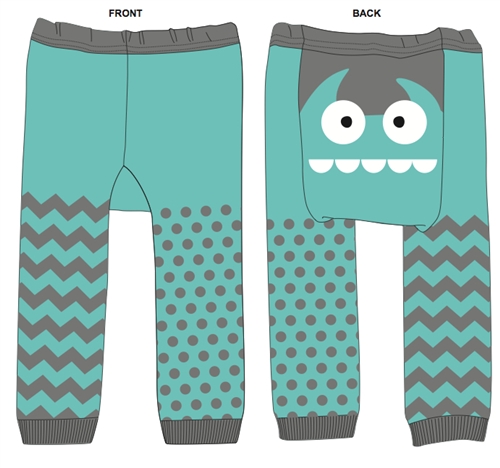 Check out these and many more prints, all available for under $25, at the Doodle Pants website. There is also a clearance section. Connect with DP on Twitter and Facebook, too.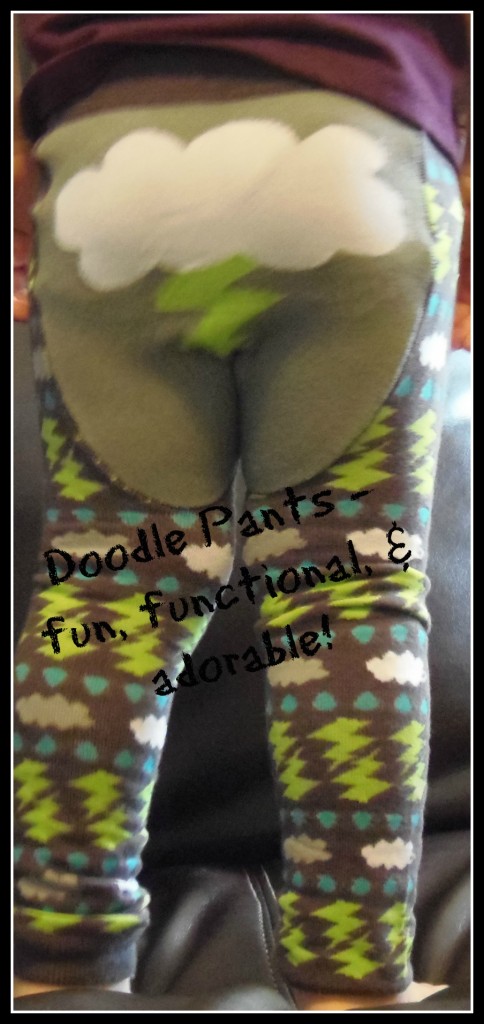 Enter to win a pair of Doodle Pants below. One winner will get to choose size and style!