This "Man of Steel" post was written by me on behalf of Warner Bros. All opinions are mine.
Father's Day is coming…..and so is the "Man of Steel" movie! I know my husband has been talking about this movie since last year! He and the boys are big Superman fans, and while it is rated PG-13 so the boys will not be attending, you can bet that we are! In fact, we have already picked up our tickets from Walmart for the exclusive prescreening on June 13th at 7 p.m.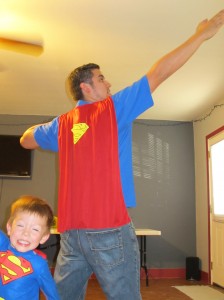 The tickets were super easy to buy. We just went to the electronics section at Walmart, asked the employee about tickets (he made it easy because he was wearing his Superman cape!) and bought as many as we needed.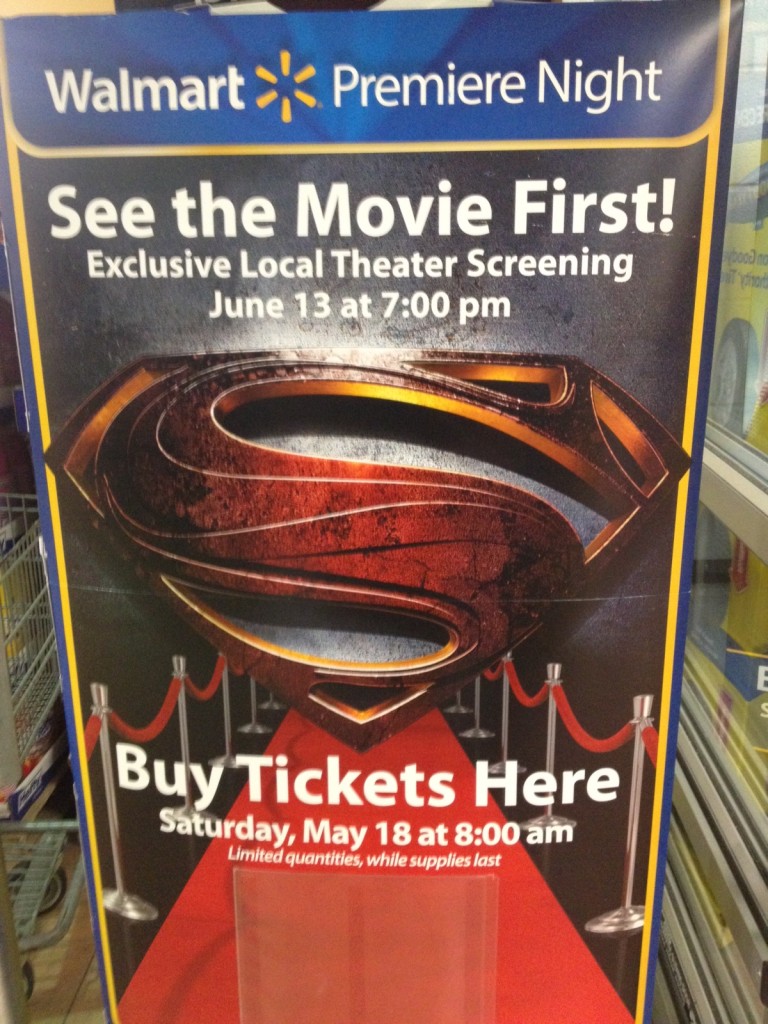 I'm excited about "Man of Steel," too! The trailer looks awesome and hubby and I recently watched the original Superman movie to get the background on the characters! Check out the trailer:
Purchase tickets to the exclusive pre-screening of Man of Steel [PG-13] on June 13th, 2013 at 7 PM at your local Walmart! Tickets can be purchased in the Electronics Department and include an exclusive digital comic book written by David S. Goyer, author of "Man of Steel", as well as an exclusive opportunity to pre-order an HD digital download or Blu-Ray copy of the film.
Go to your local Walmart

Visit the electronics department

Purchase your EXCLUSIVE Man of Steel prescreening tickets (available in 2D or 3D)
Take your family to the theater location noted on your ticket and watch the EXCLUSIVE 7 p.m. premiere of Man of Steel on June 13th!
After the movie, there are still three days to celebrate Father's Day weekend! Here are my top 5 suggestions for celebrating Father's Day weekend and making it one he won't forget:
Watching "The Man of Steel" on Thursday night.

Friday – take Dad somewhere HE wants to go – a baseball game, his favorite restaurant, or send him with a friend to play a round of golf.

Saturday – Give Dad a great experience – let him feel like Superman and race a ferrari (under the safest of conditions!!)

Saturday night – Shower Dad with gifts and homemade cards.

Celebrate Sunday by bringing him breakfast in bed and letting him do whatever he wants!
We will be celebrating on Sunday by heading to church and then we will have a great lunch and let Daddy have a nap, watch his favorite movie, and just staying out of his hair!
Happy Father's Day! Leave me a comment if you are going to see the "Man of Steel" or doing something special! I'd love to hear about it.
This is a sponsored post written by me on behalf of Warner Bros.