This baby seat post was brought to you by Mamas & Papas. All opinions are mine.
Baby Brother loves being where the action is. He also wants to sit like a big boy and watch the action around him, but I can't trust his sitting skills enough to just let him sit in the middle of the floor by himself. He's getting too big for his bouncer and other baby chairs, so I needed something different for him. We received the most awesome Mamas & Papas product – the Baby Snug – at the perfect time.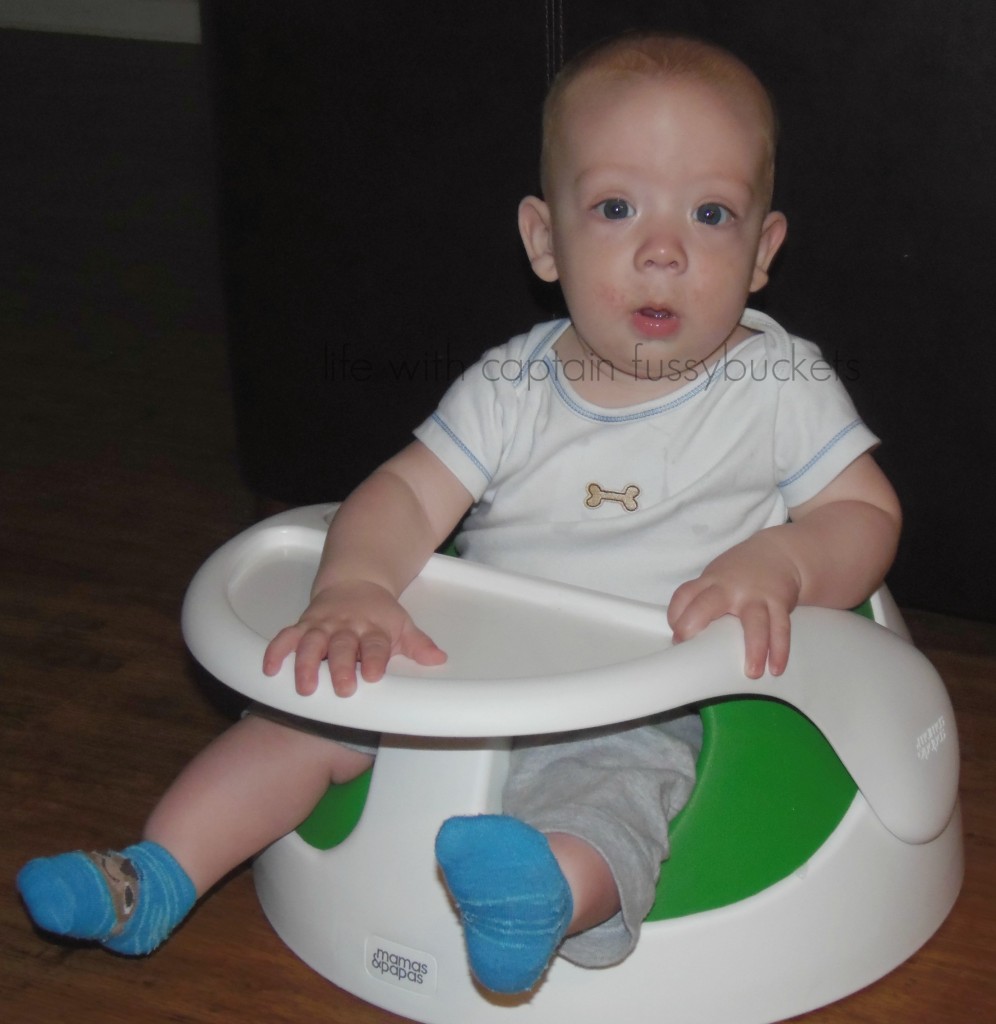 I am able to leave Baby Brother in the Baby Snug (always on the floor of course!) and get some work done nearby while he laughs at his brothers, plays with toys on the tray, or just watches the world around him. I also love the Baby Snug for eating because it wipes down so easily. We recently started giving him some food to play around with and sit on the floor with him while he explores new foods. His favorites have been orange bell peppers and bananas, but the carrots weren't so much a winner…yet.
I love that the Baby Snug isn't just for a short time in a baby's life. The insert is meant for kids 3-12 months and it is easily removed so older toddlers can use the seat.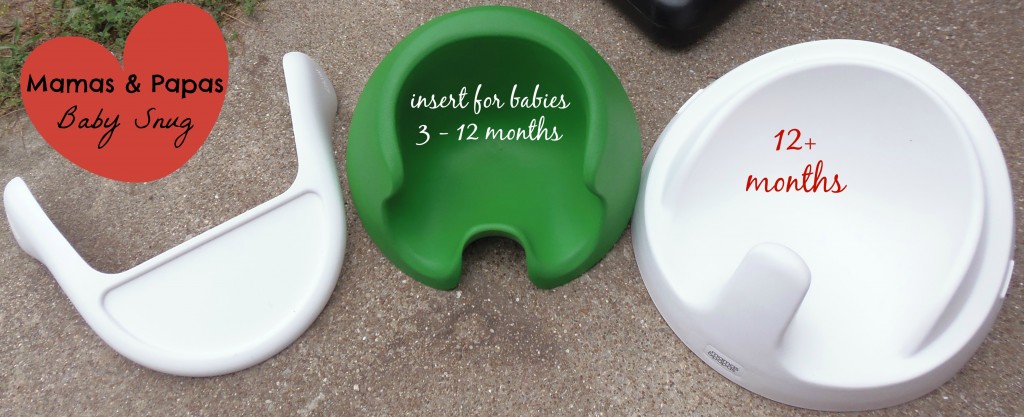 Both D and the Captain love sitting in the Baby Snug, for whatever reason…but it works! It's a clean resting spot when we go on picnics and play outdoors.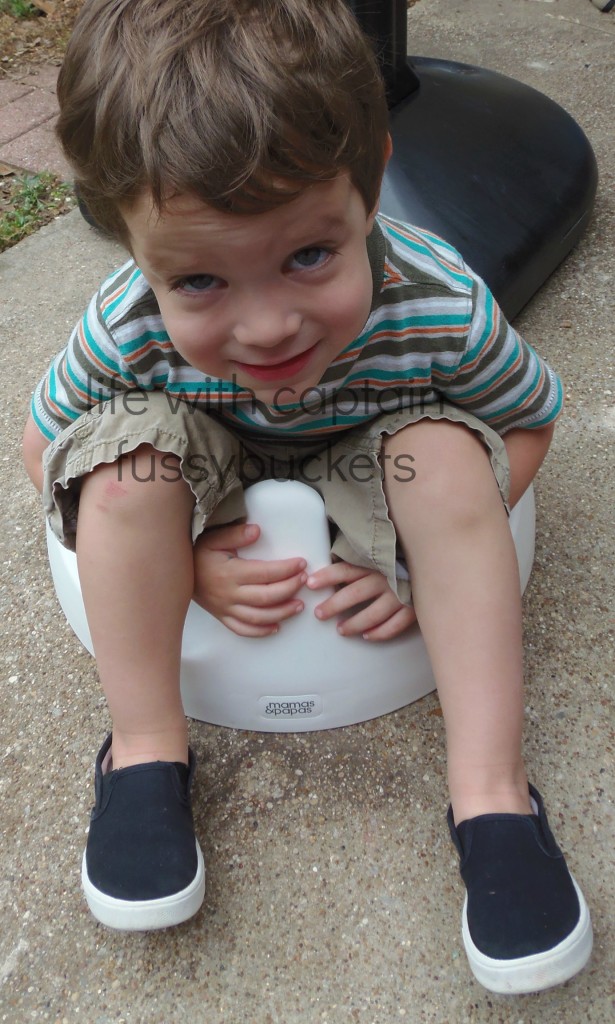 Other great features of the Baby Snug:
extra wide base ensures that the Baby Snug will stay put

ergonomically designed to provide back support and comfort for Baby

portable and easy to move
Find out more about the Baby Snug and check out the other colors, too. You can also purchase the activity tray to keep Baby entertained while he sits. (This would come in handy because Baby Brother loves to throw his toys off of the tray!) The Baby Snug sells for around $59.99 on the Mamas and Papas site, Babies R Us, Amazon, and other stores.
Another fabulous Mamas and Papas product that we love is this super cute knitted baby blanket in Chevron. It's the perfect size to throw on the floor or grass for Baby Brother to play with toys and practice his mobility skills! (It's coming all too soon!) I love the print and the bold gold trim. It's made of 100% cotton and super soft against Baby's skin. It's approximately 27.5" x 35.4" and sells for $39.99. All of the Mamas and Papas blankets are adorable and would make a great addition to any baby's nursery.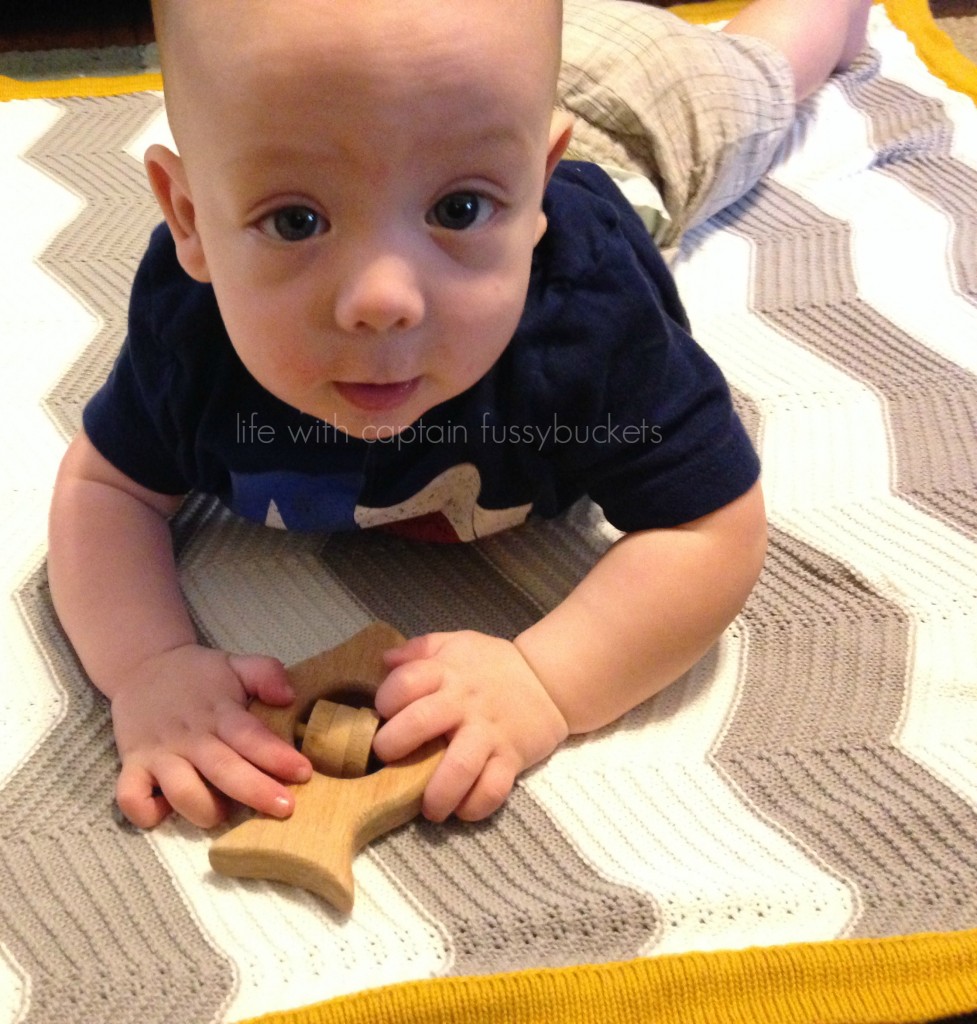 Learn more about Mamas and Papas and all of their fabulous products on the US website, Twitter, and Facebook, too.