Our family likes to go swimming, but having two little ones who can't swim make it tricky sometimes. Add in the fact that Baby D has tubes in his ears and can't even risk going under, we needed to find something that would keep him above water, safe, and happy. Now, that last one – happy – is the hard one. We have tried a lifejacket, a baby ring, and just holding him the whole time. Baby D is like your average 18 month old though, and likes to be in control, or semi-control. He doesn't really care for the whole sit in a baby floatie ring thing.
So when we received the Fred's Swim Academy Swimtrainer from Thanks Mama, I was excited to see how he liked it. The Swimtrainer provides an ideal swimming position in the water and makes Baby feel safe and secure and helps them learn how to move their legs properly.
Baby D was a bit unsure, but after a few minutes, he was loving the Swimtrainer! We did hold on to him most of the time, but he felt very much in control and he loved playing and splashing in the water. (He usually doesn't swim with a paci, but well, who knows…)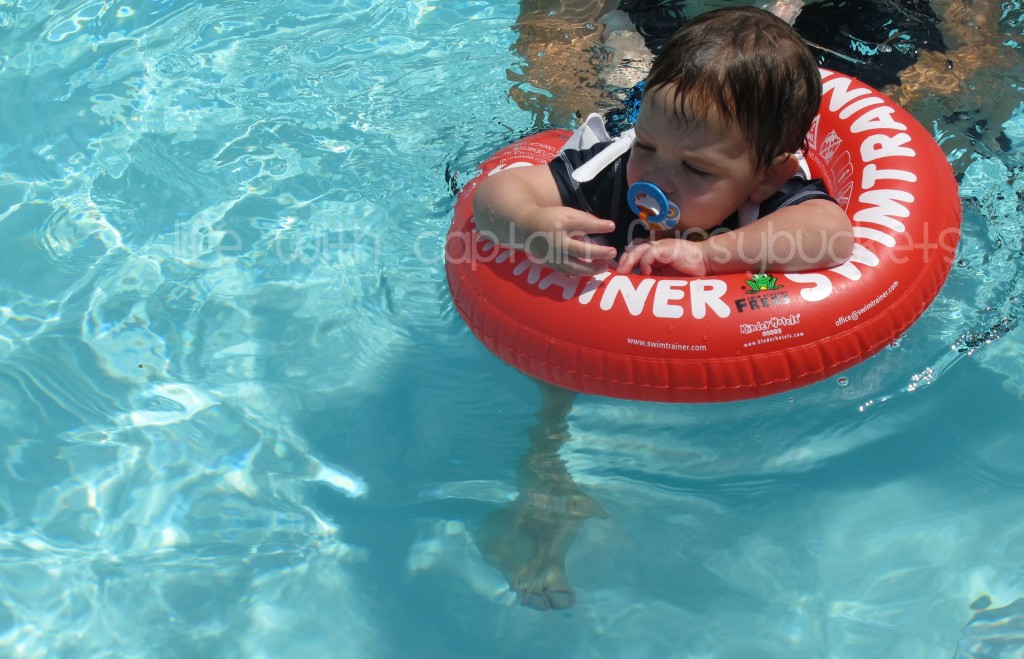 The Swimtrainer has an adjustable belt and five air chambers that prevent slip through, although you must always stay within arms reach. It is made of PVC and is phthalate free.
The Red Swimtrainer is for babies and toddlers 13-40 pounds, so the Captain, at 36 pounds, used it as well: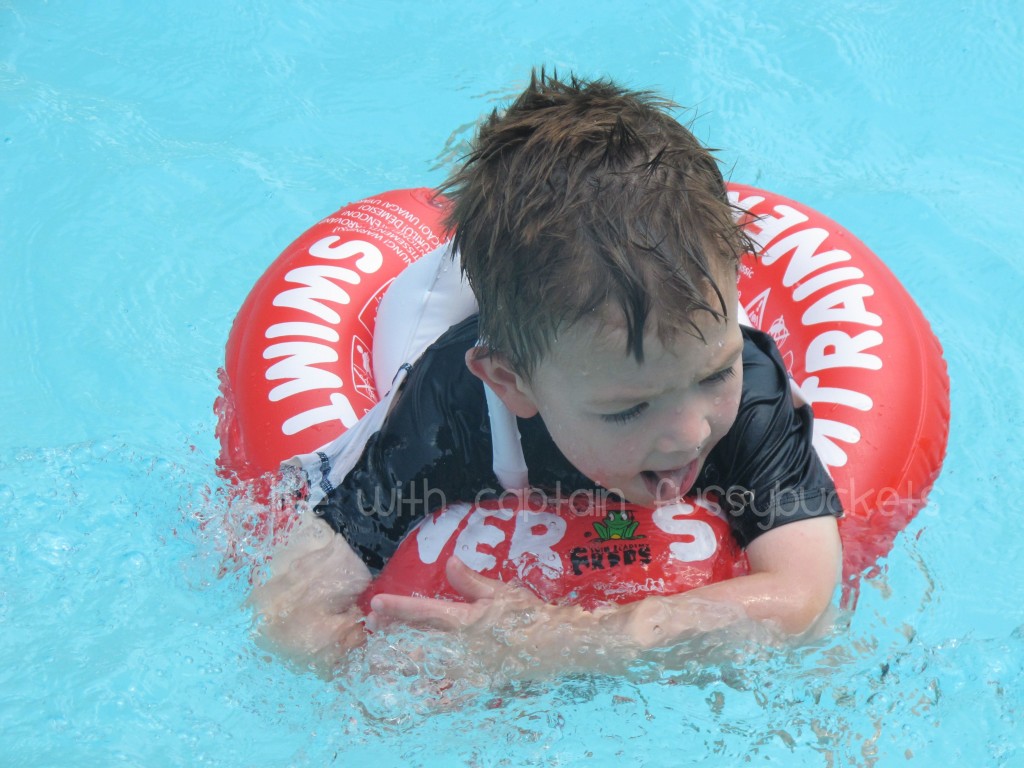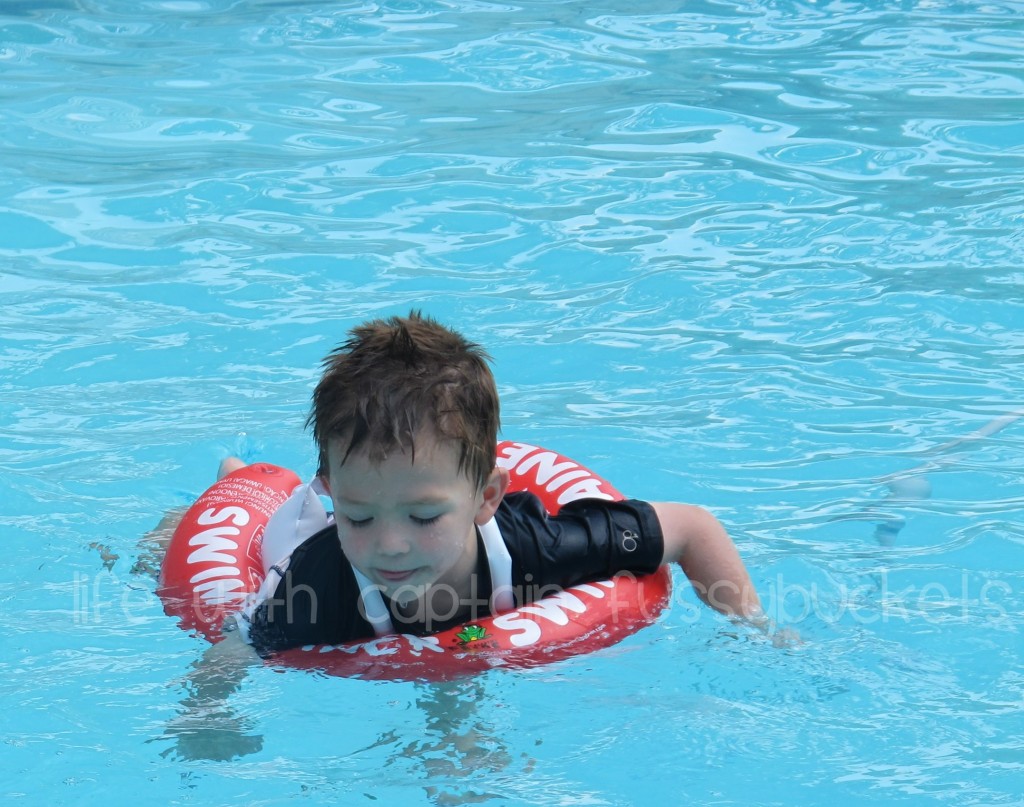 He really liked, it too! He usually wears a lifejacket in the water, so the Swimtrainer was a nice change!
The Swimtrainer also comes in Orange for kids 33-65 lbs and teaches correct arm and leg movements, and Yellow for kids weighing 45-80 lbs, which helps transition a child to swimming without any floatation devices. And, the Swimtrainer is reasonably priced at $24.90 each. You can purchase any of the three Fred's Swim Academy Swimtrainers at Thanks Mama.
To see how the Swimtrainer works, check out this video:
Thanksmama.com is family owned and operated natural baby store. They offer a great selection of cloth diapering products, potty training pants, swim diapers, natural baby care products, baby carriers, bibs, toys, nursery furniture and bedding, strollers and much more. They look for innovative products that are good for the baby and the environment and they never forget that most families are on a budget. That's why Thanks Mama offers the Lowest Prices, Free Shipping on orders over $60 within USA, 90 days easy returns; Buy Safe Guarantee and Price Guarantee. Thanks Mama does ship worldwide!
Follow Thanks Mama on Facebook, Twitter, the blog, Pinterest and Google +. They host weekly giveaways, contests, sweepstakes, twitter parties, talk about modern family fun and challenges, natural parenting and green living.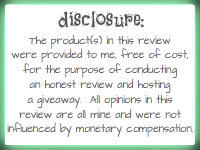 SaveSave