We are still loving Frozen in our house, especially after our trip to Walt Disney World last week. We were able to watch the Frozen Sing Along at Disney's Hollywood Studios. It was JAM packed and pretty difficult to reserve a Fast Pass for. But, we did and we loved it! Well, our biggest Frozen fan, Baby Brother, was exhausted, so he fell asleep mid show, but the rest of us really loved the live show! BUT he was able to enjoy seeing Princess Anna, Queen Elsa, and Olaf in the parade!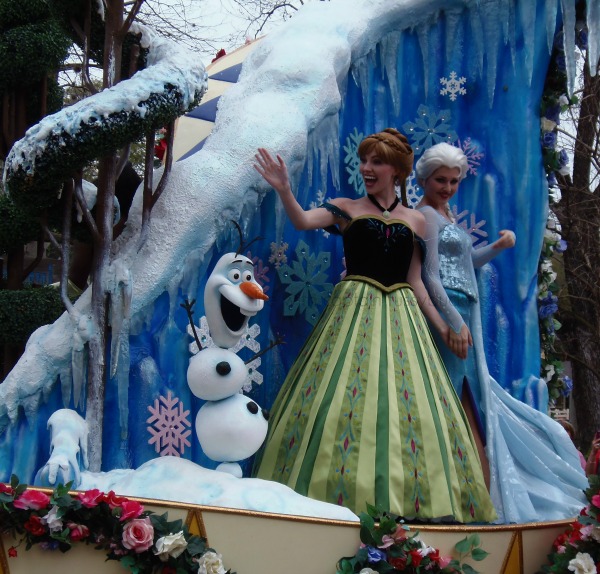 So now…for the news we have all been waiting for….Frozen 2 is officially in development at Walt Disney Animation Studios! The news was announced at Disney's Annual Meeting of Shareholders this morning by Bob Iger, chairman and chief executive officer of The Walt Disney Company; John Lasseter, chief creative officer of Walt Disney; and actor Josh Gad, who of course is "Olaf" in Frozen.
John Lasseter said:
We enjoyed making 'Frozen Fever' so much and being back in that world with those characters. Jennifer Lee and Chris Buck have come up with a great idea for a sequel and you will be hearing a lot more about it and we're taking you back to Arendelle. We are so excited about that.
Release date and productions details are yet to be announced, but this is super exciting!!
What do you think the story line behind Frozen 2 will be?