If you are near Ft. Worth, Texas next week, consider taking your family to the Bright Horizons Montessori School Renovation Celebration and Open House! Bright Horizons will reveal their newly renovated facility to the community, located in Sundance Square. While you're there, learn about infant, toddler, and primary Montessori education! You can visit their facility anytime during these days and hours: September 17-21, 9 AM – 12 PM and 3 – 6 PM.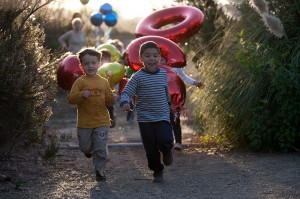 The Renovation Celebration will be from 5:30-7:30 PM on Thursday, September 20, 2012. You and your family can enjoy children's activities, music, art, movement related fun, food, and even a special visit by TCU's Super Frog! There will also be healthy snacks and exciting raffle prizes for you to enjoy!
To celebrate, Bright Horizons is offering a $150 tuition credit to anyone that attends the Open House events and submits registration by October 19, 2012.
For more information on these events and Bright Horizons, please visit their webpage!