This post is brought to you by Citrus Lane. All thoughts and opinions are 100% mine.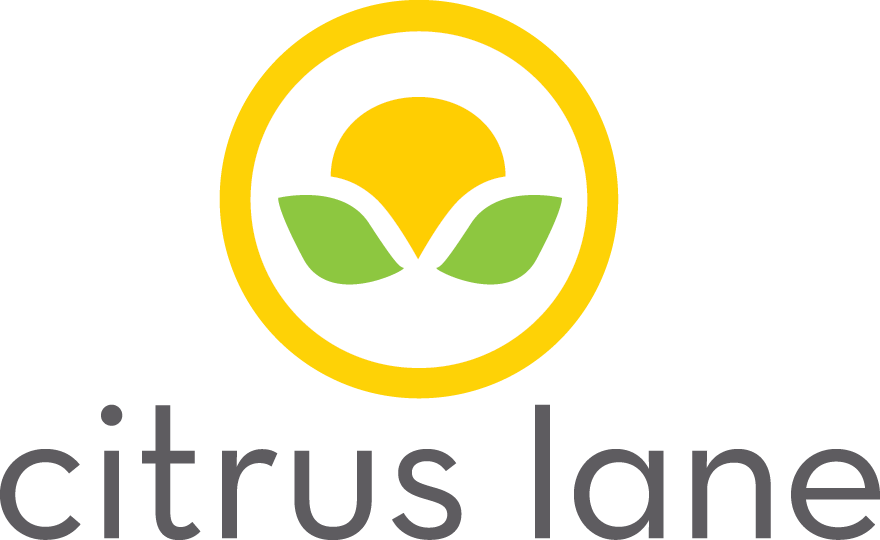 The Captain and D both have birthdays close to Christmas, and the new Baby will, as well. I sometimes have a little guilt over the fact that they can only celebrate with gifts one or two months out of the year. We don't let that stop us from buying them things they need or little things they might want throughout the year, but as far as the surprise factor and quality items….that's only reserved for birthdays and Christmas. Citrus Lane monthly subscription boxes are a fabulous remedy to this problem.
Each month, Citrus Lane compiles boxes full of 4-5 quality toys, books, snacks, household and body care items, as well as the occasional treat for parents. There is a box each month for kids ages newborn through five years old. Each box is worth at least $25 in retail value, and shipping is always free.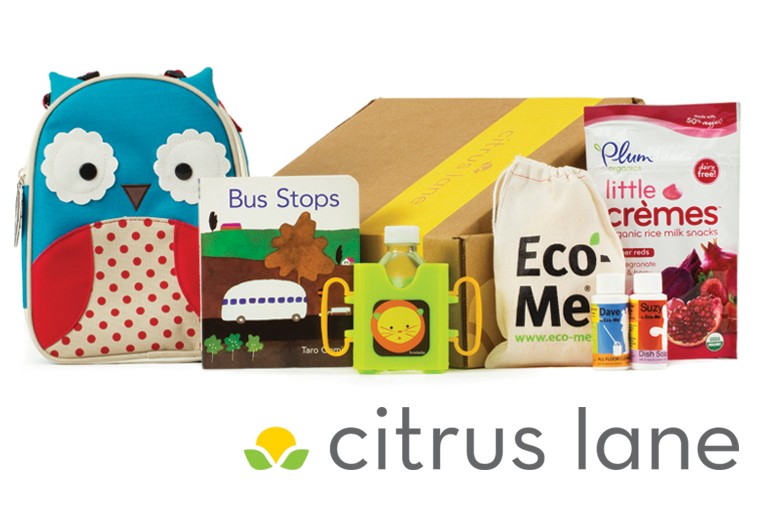 We received a Citrus Lane box to review for D because his birthday is a week from Christmas, and I felt he needed a little surprise in November, after the Captain's birthday. He was SO excited to receive his very own package in the mail and loved opening it up! The Captain was excited, too, of course! The surprises were wrapped in yellow tissue paper and was fun to just tear into.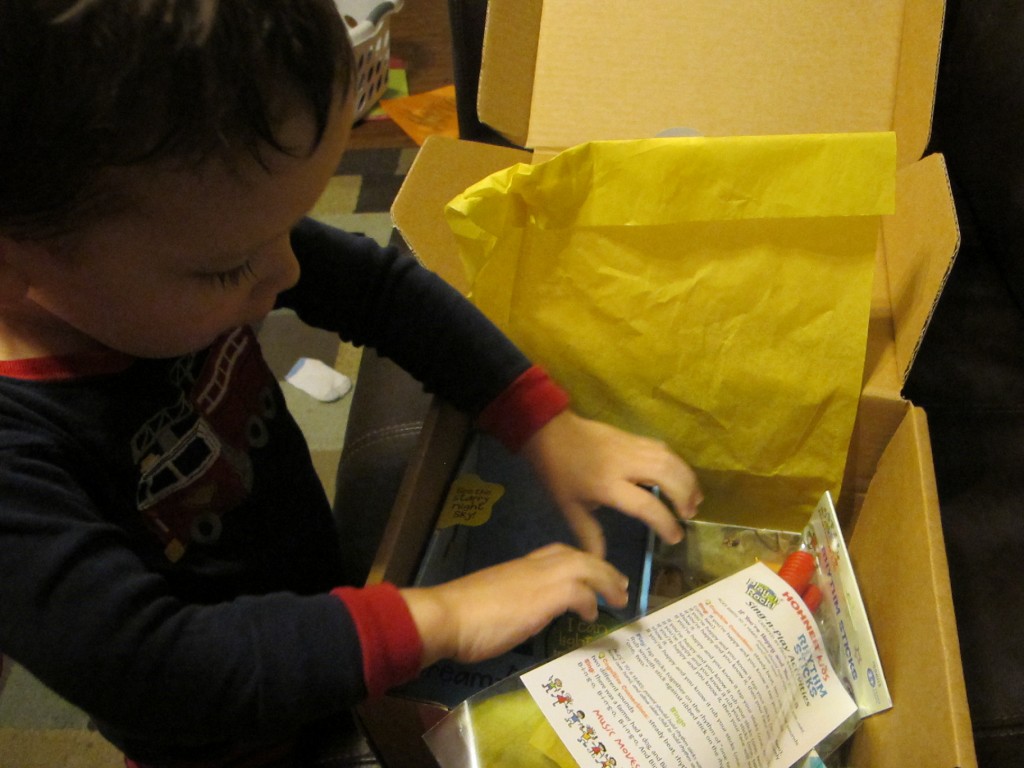 D's box was jam packed with goodies! It contained: a Dreamz & Twinkles To Go from Cloud B, rhythm sticks from Hohner Kids, BOPS baked organic potato snacks from Good Boy Organics, and a Ladybug Magazine from Cricket Magazine Group. Also included was a 3 month digital subscription to Ladybug Magazine!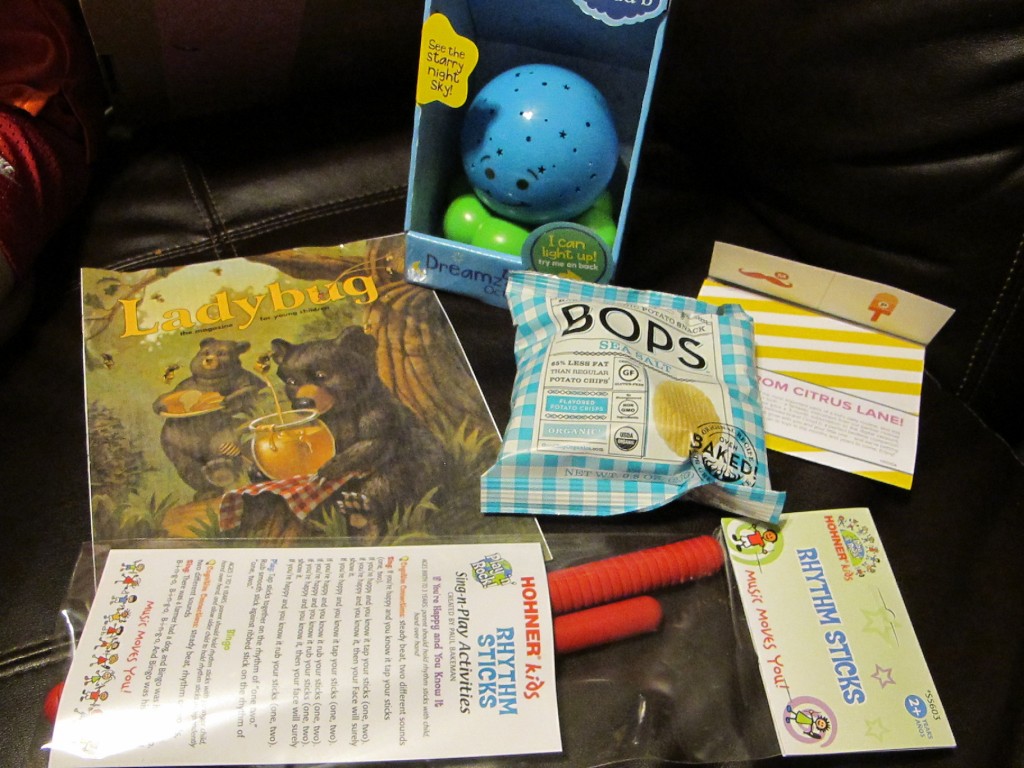 I was most excited about the adorable Dreamz & Twinkles To Go. It is a compact nightlight that can easily be packed in a suitcase for travel, used in the car on a dark night, or just for use at home, like D is doing at this very moment in his crib!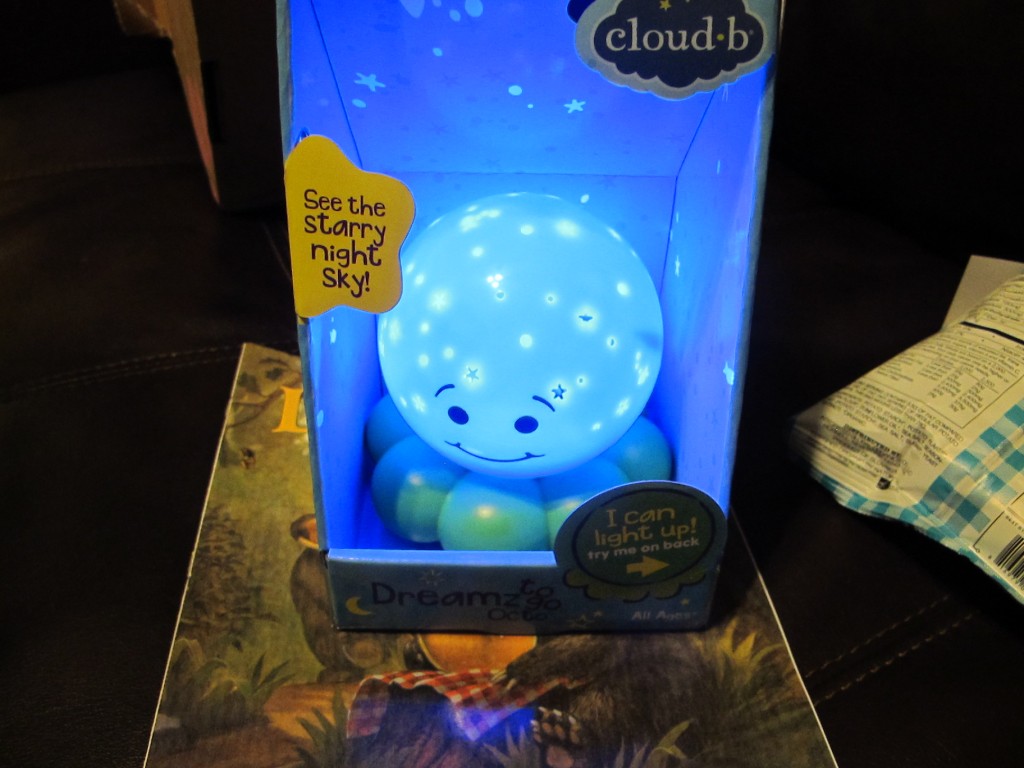 Although D loved each item in the Citrus Lane box, his and the Captain's favorite item was definitely the rhythm sticks. They both love music and banging things together, so of course they loved these sticks! D likes to take them in the car or play with them at home. They're high quality and fun!

I think a monthly subscription to Citrus Lane would make a great, different Christmas gift – one that gives throughout the year. You can discover new products, get great new toys and items, and receive a great surprise in your mailbox every month. Citrus Lane boxes are perfect for rainy days, rewards, trips, or "just because."
Subscriptions are available in one, two, three, six, or twelve month increments and start at $25. Right now, you can save $10 off any subscription. Just visit the Citrus Lane website. **Offer Terms: can only be applied to subscription purchases by new Citrus Lane customers. It cannot be applied to gift subscriptions. Subscriptions automatically renew to full retail price. You may cancel anytime.**
Stay up to date on info and deals by following Citrus Lane on Twitter and Facebook.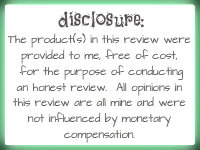 SaveSave