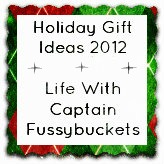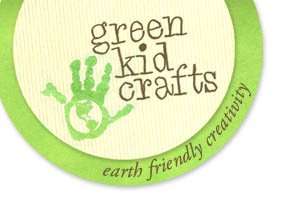 Captain Fussybuckets loves to get mail and he loves to do crafts. And his mommy likes for him to learn about reusing, recycling, and not being wasteful. What's the perfect gift for him? Green Kid Crafts, the discovery boxes for kids ages 3-8. GKC is a socially responsible, green company that provides educational crafts for kids while being eco friendly at the same time.
When we received the Food Adventures Box from Green Kid Crafts. The Captain was so excited to get crafts that were specifically for him. He chose the fishing game first. All of the supplies needed were right in the box, except for scissors: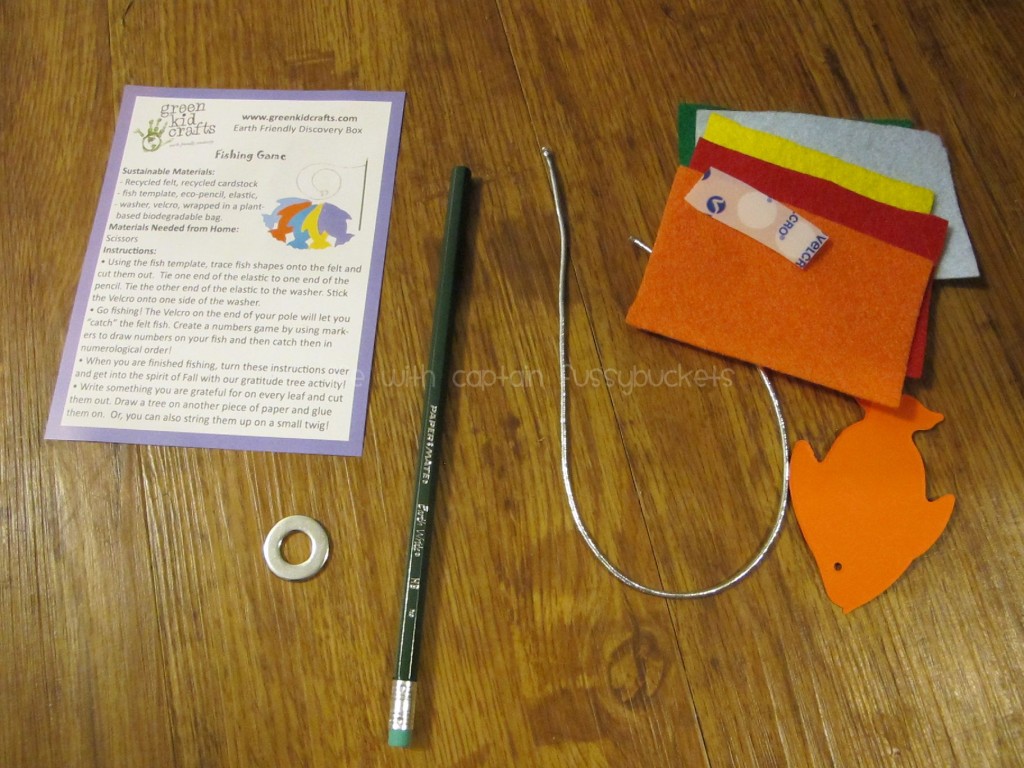 We read the directions together and quickly we had our fun Fishing Game set up. (He chose the fishing location.)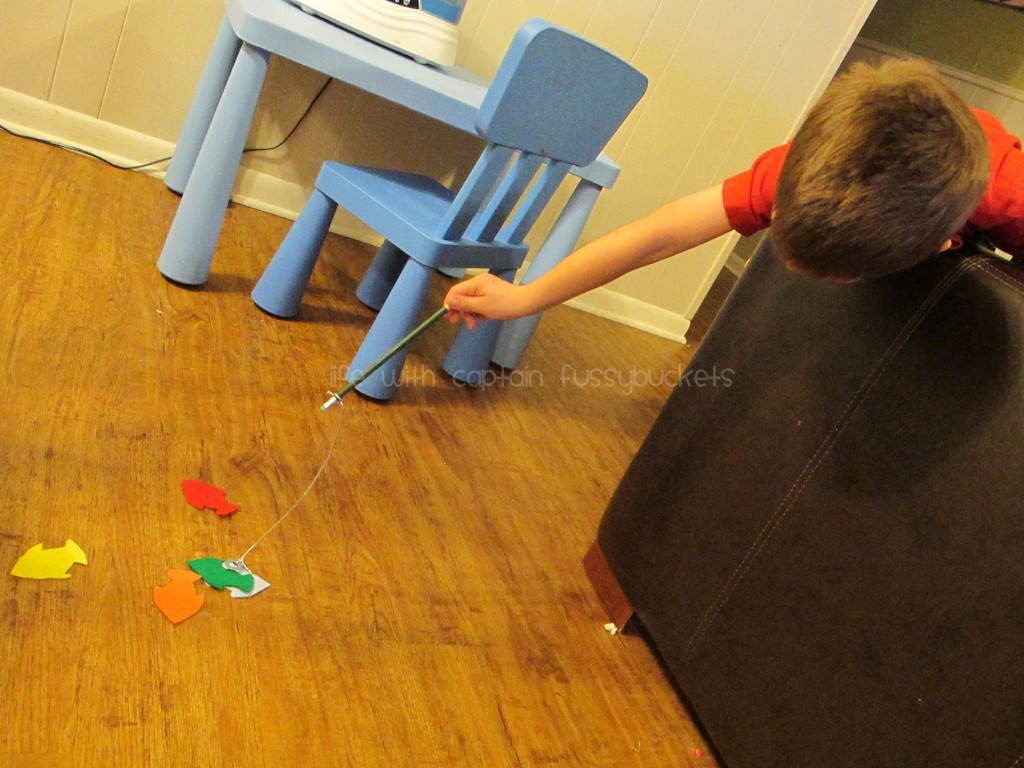 The Fishing Game was fun for both the Captain and Baby D. The Captain helped cut out a fish from the recycled felt and both boys enjoyed fishing for the felt fish!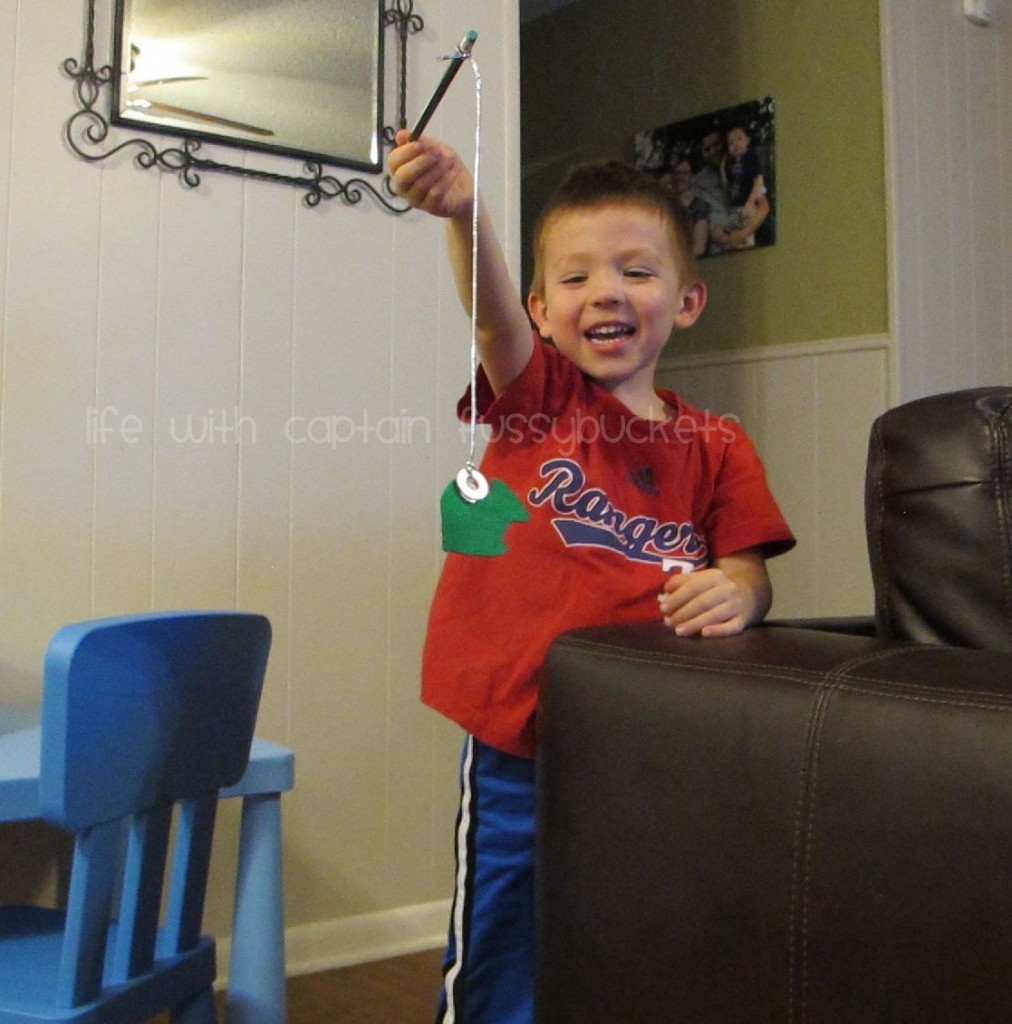 The next day, he wanted to make the Ceramic Tile Coaster. Again, the directions AND materials were listed on the page: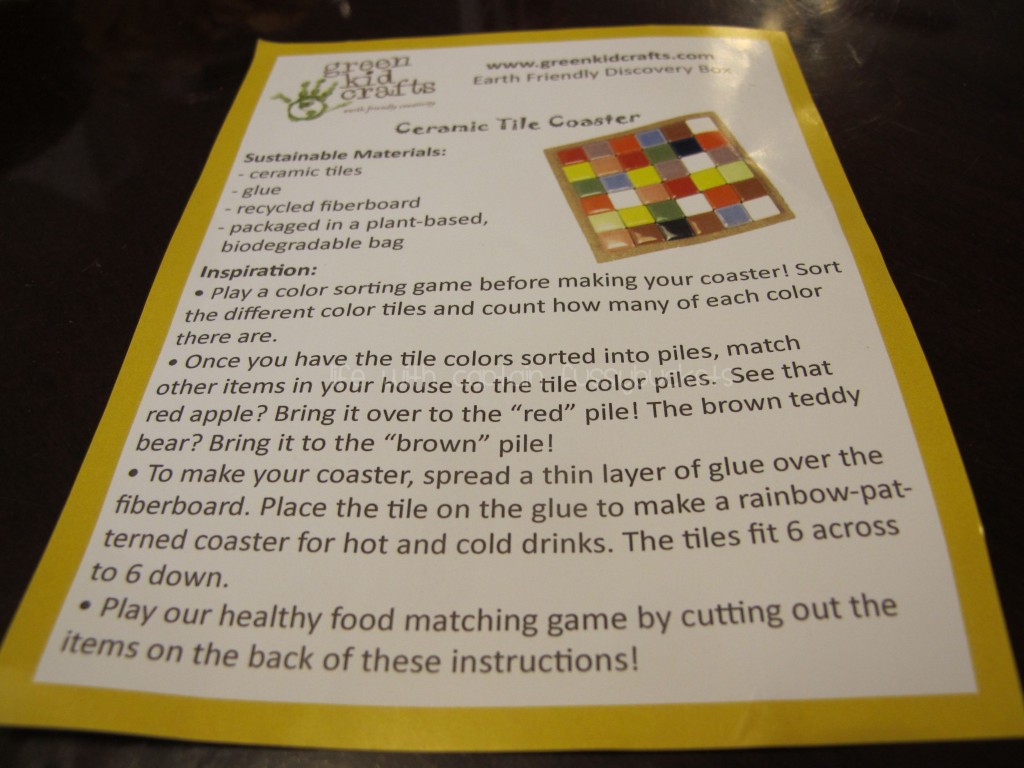 I really like that Green Kid Crafts utilizes everything, like the back of the directions. They include pictures and games on the back of every directions page. This game was a healthy food matching game: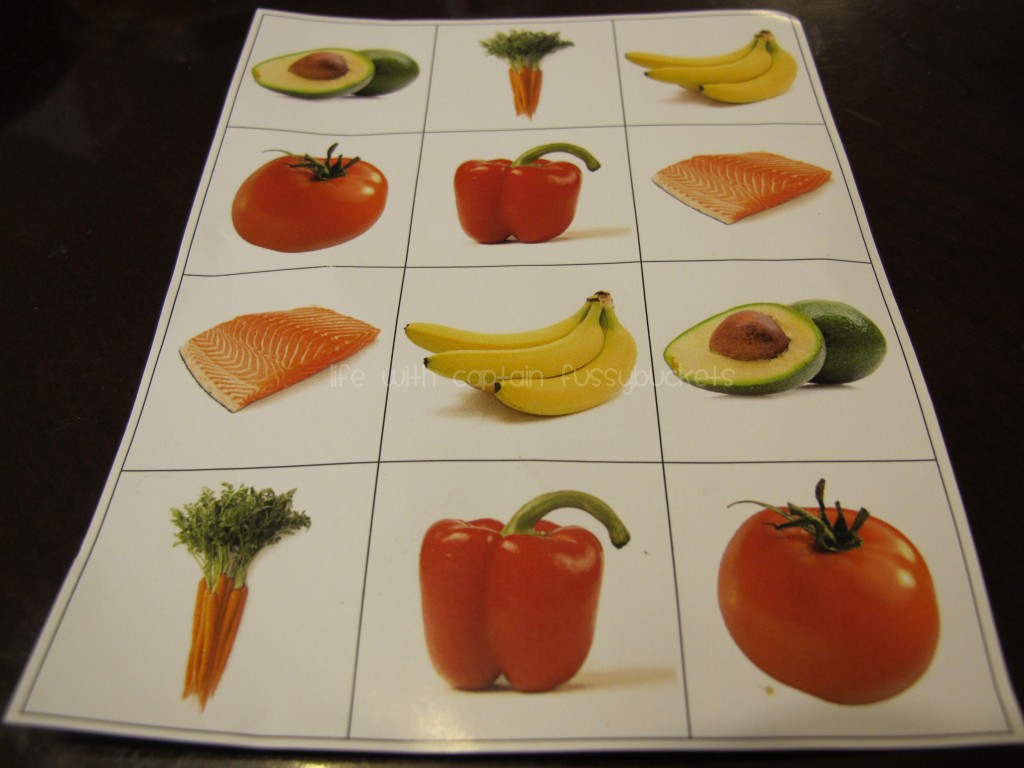 The Captain really enjoyed playing with the ceramic tiles and sorting them by color: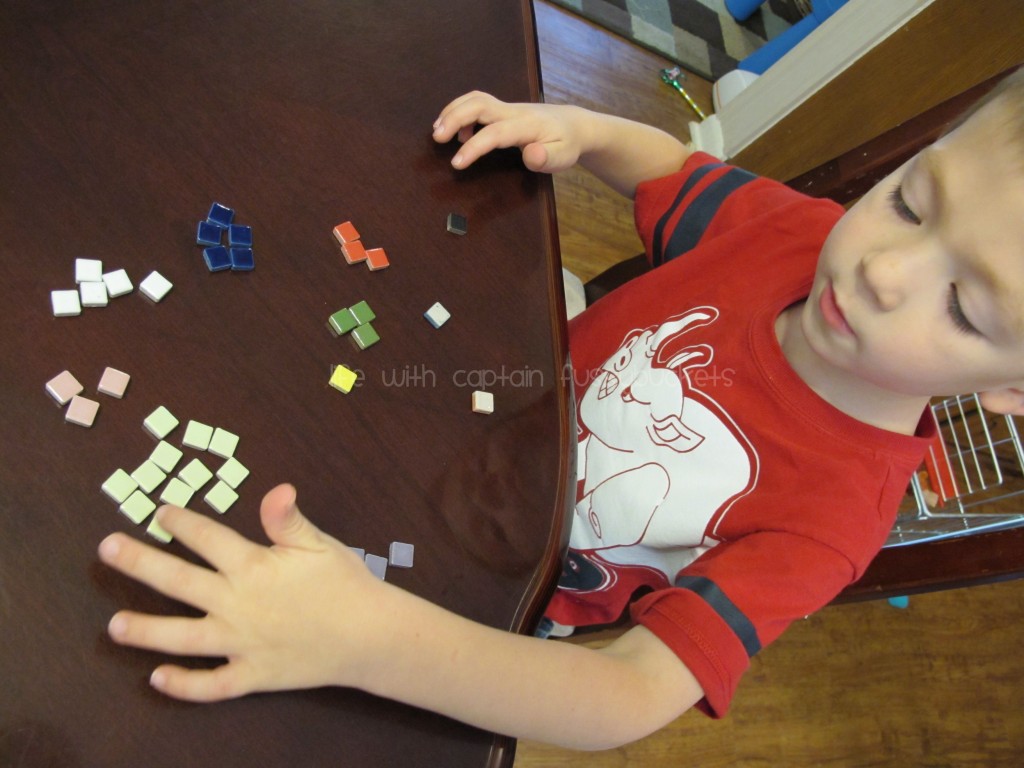 After they were sorted, he set to work on his coaster that he decided to give to Daddy: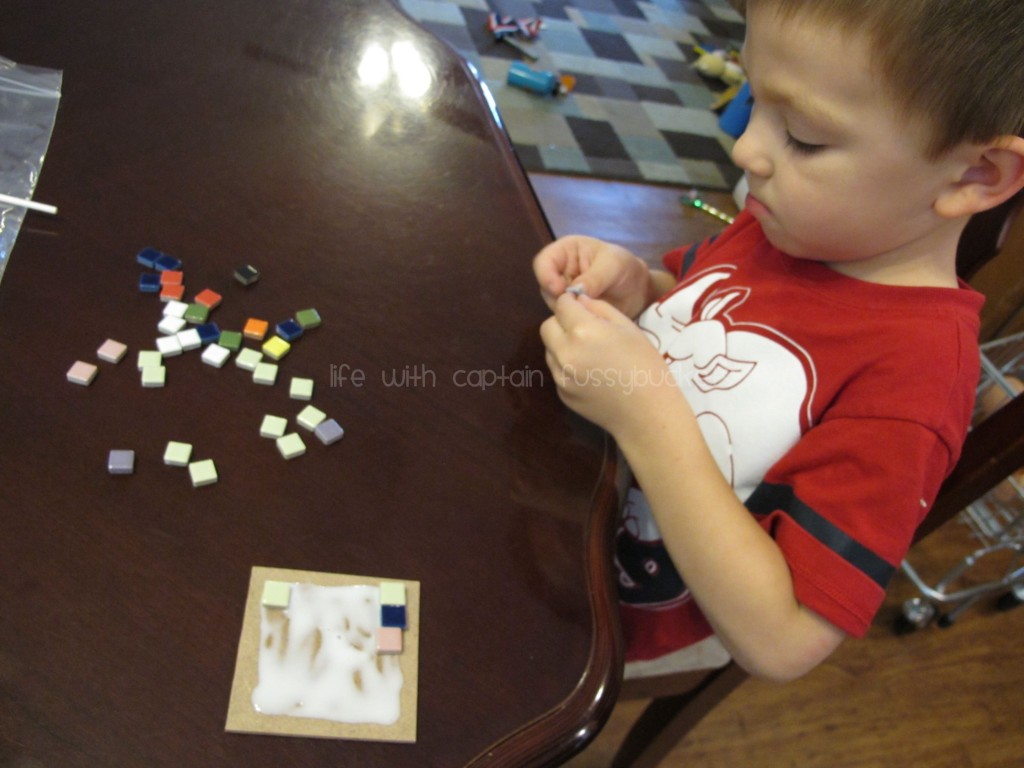 Isn't it beautiful? We used a little too much glue, but it dried well and Daddy just loved his gift for his office!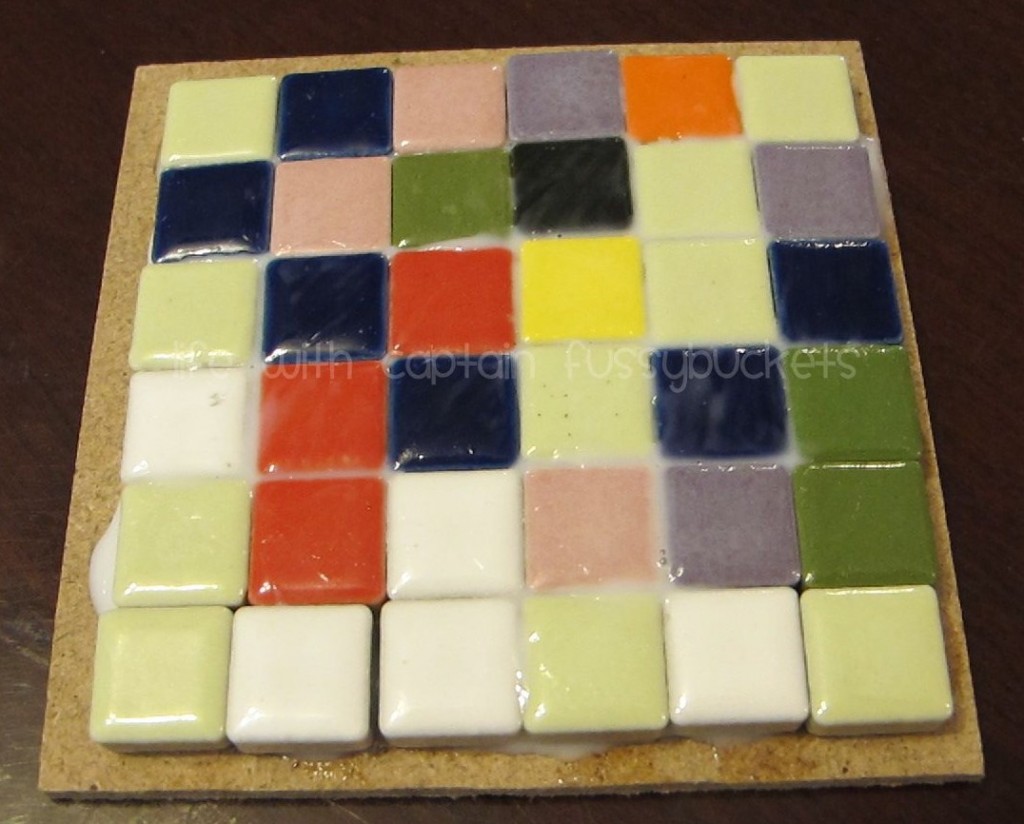 Green Kid Crafts has projects that kids can do by themselves or with a little bit of help, but that they can be proud of! The last craft in our box was the Basil and Sprouts growing project. Again, we followed the directions and the Captain was able to do just about everything by himself, with me (and Baby D) looking on.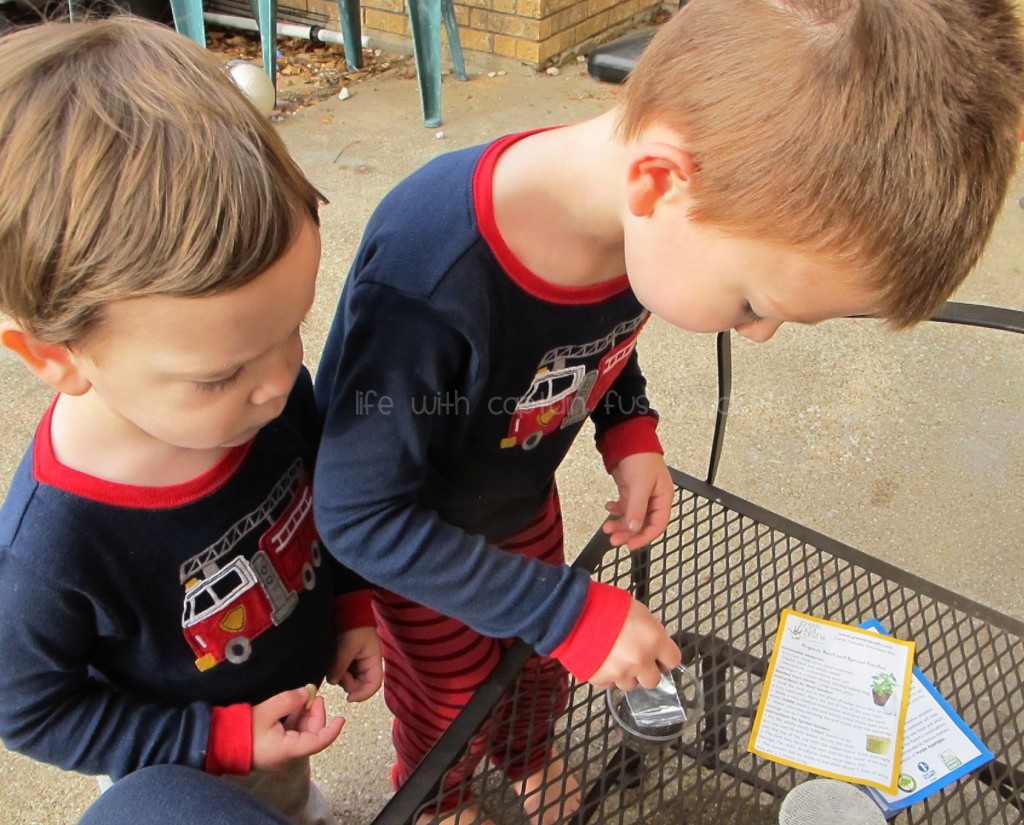 I couldn't be more happy with our Green Kid Crafts box. I would have been completely happy with the three projects/crafts, but there was MORE in the box! This was Baby D's favorite extra – Annie's Cheddar Bunnies!!!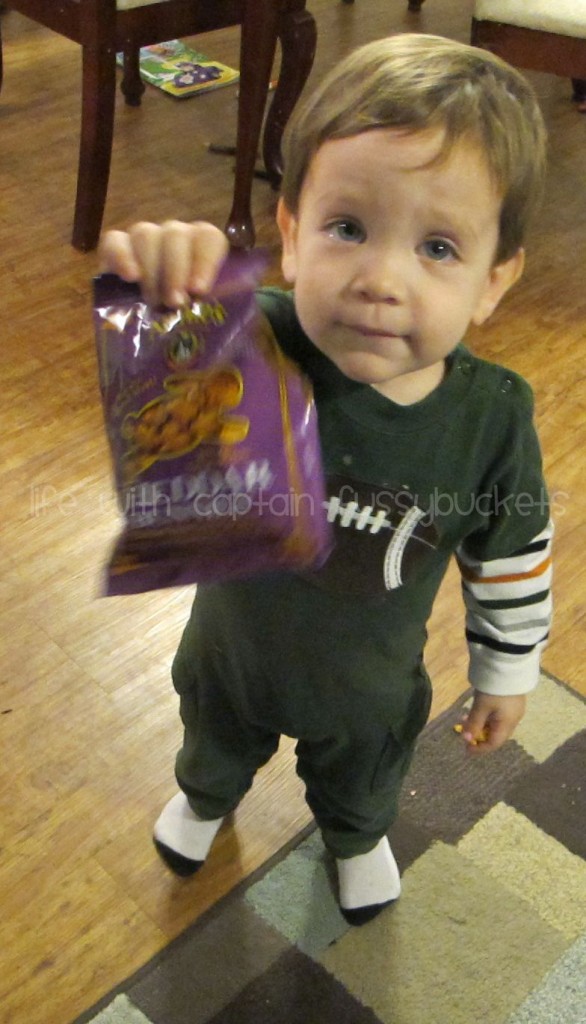 There were also some coupons and recipes for great organic food from Mambo Sprouts!
Subscriptions to Green Kid Crafts are available on a monthly basis or in 3, 6, or 12 month subscriptions. The GKC boxes would make a great gift and a subscription to GKC would be, as well!! The monthly subscription cost is $19.50 and includes shipping. The Food Adventures kit is $25.50 if you want to buy one individually.
From now until December 15th, you can take 15% off of your entire order by entering code "BLOGGY" at checkout at Green Kid Crafts.
Follow Green Kid Crafts on Twitter, Facebook, and Pinterest to stay up to date on information and discounts!