June is THE wedding month and Hallmark Channel is celebrating with #JuneWeddings! Thanks to Hallmark Channel for bringing you this post.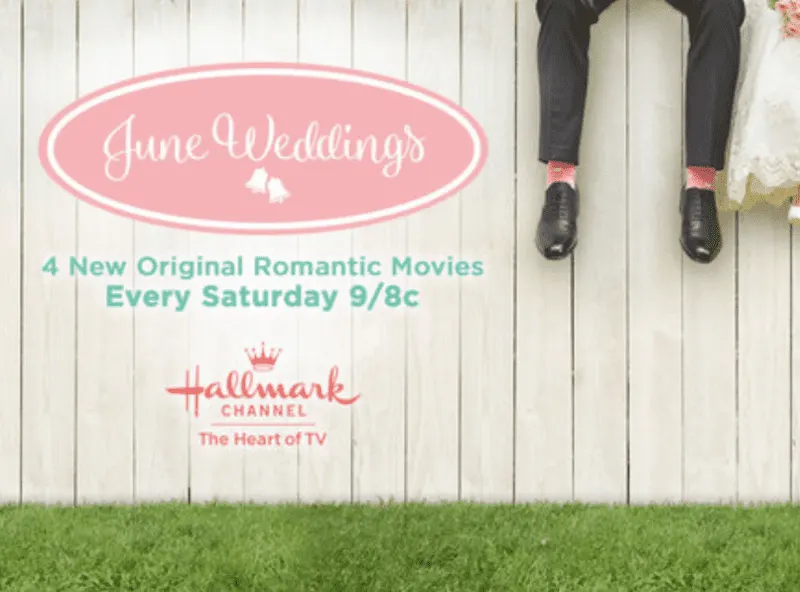 Tune in to Hallmark Channel every Saturday night for four new, original movie premieres featuring romantic couples you know and love. The month-long celebration of romance, love, and of course, weddings starts June 2!
"Marrying Mr. Darcy"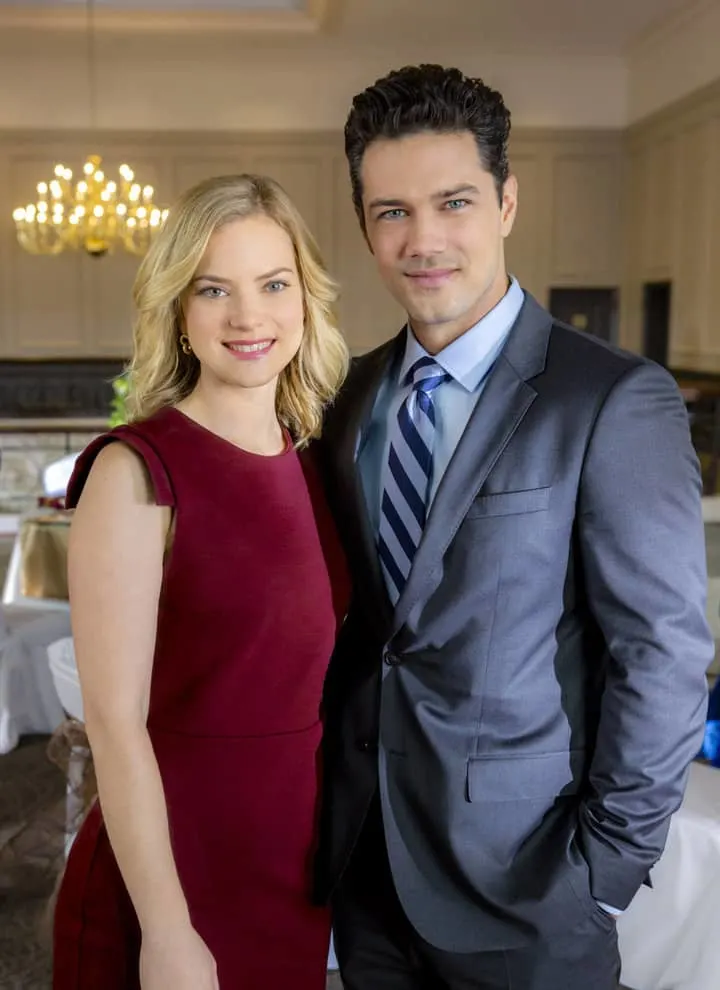 The wedding fun begins with "Marrying Mr. Darcy"premiering on Saturday, June 2!
Some six months after they first crossed verbal swords at a Washington D.C. dog show, schoolteacher Elizabeth Scott (Cindy Busby) and businessman/philanthropist Donovan Darcy (Ryan Paevey) are blissfully in love and newly engaged. With Donovan in agreement, she looks forward to planning a small autumn wedding with the help of her mother and sister. After Donovan's previously scornful Aunt Violet (Frances Fisher) makes a heartfelt apology for her past behavior, Elizabeth is glad to include her in the planning process. As the weeks fly by and the arrangements for the wedding grow more elaborate, Elizabeth feels the burden of expectations she will face as Mrs. Darcy. Worse still, Donovan himself is wrapped up in his work and increasingly unavailable to her. Reminded yet again of their tremendous differences in background and temperament, Elizabeth can't help but ask herself: should she marry Mr. Darcy?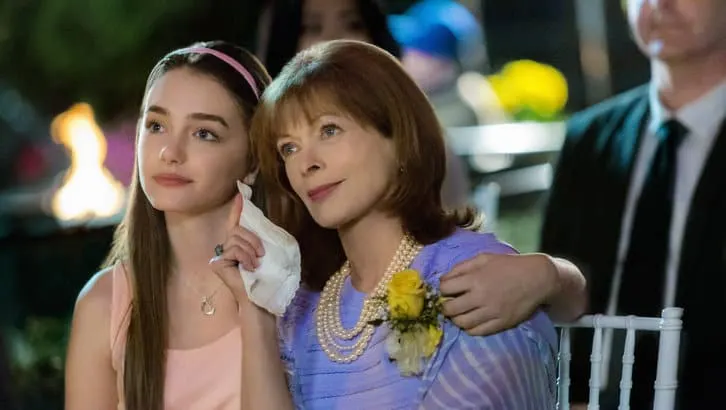 This movie looks SO good! I'll be watching and tweeting along with others with the #JuneWeddings hashtag on Twitter. There is also a GIVEAWAY that you could win if you do the same!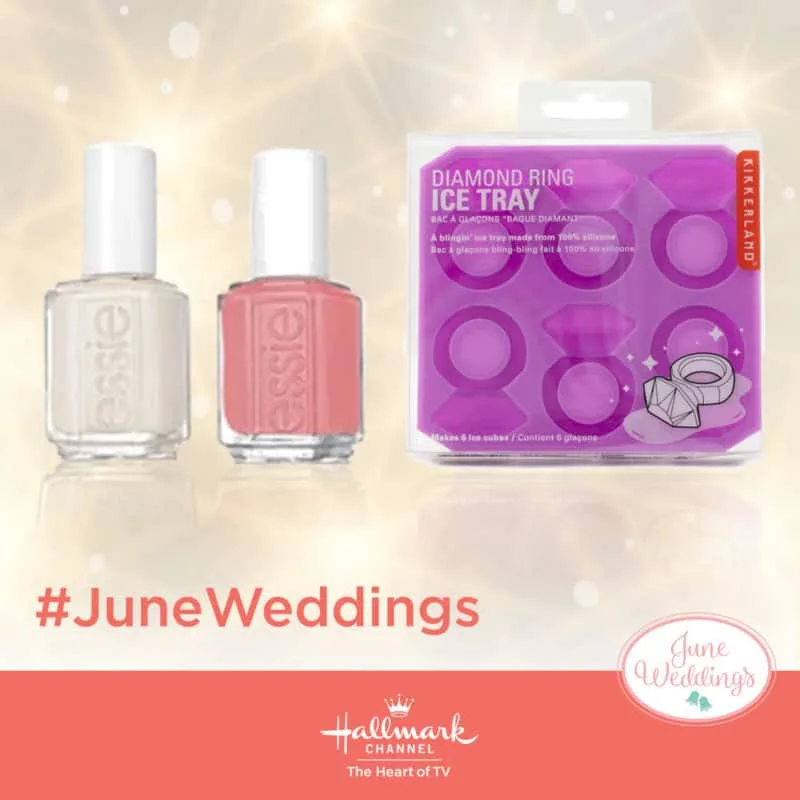 #JuneWeddings Twitter Giveaway:
nail polish
diamond ring ice tray
$25 Visa gift card
beach towel
water bottle
June Weddings Pinterest Contest

If you love Pinterest, weddings, and Hallmark Channel, you won't want to miss the fun! You could win a $500 Visa gift card by simply pinning your favorite wedding memories from Hallmark Channel's original movies OR show some of your favorite personal wedding memories!
Head over to the Hallmark Channel Pinterest contest page and follow the instructions to enter!
Are you excited about these wedding movies on Hallmark Channel??