Summer Nights "Season For Love" post brought to you by Hallmark Channel. All opinions are mine.
My kids are back in school, but those summer trips and vacation are still fresh on my mind! We travelled North, West, and South, but I think our favorite trip was going to Arkansas for the first time. We were on a mission trip, but we still had time to explore a beautiful local creek and campsite. It was gorgeous! What was your favorite summer trip?
Hallmark Channel is reliving all of those sweet summer nights with their new Summer Nights movie lineup! Have you tuned in yet? There are five NEW original romantic movies and Season 3 of Chesapeake Shores.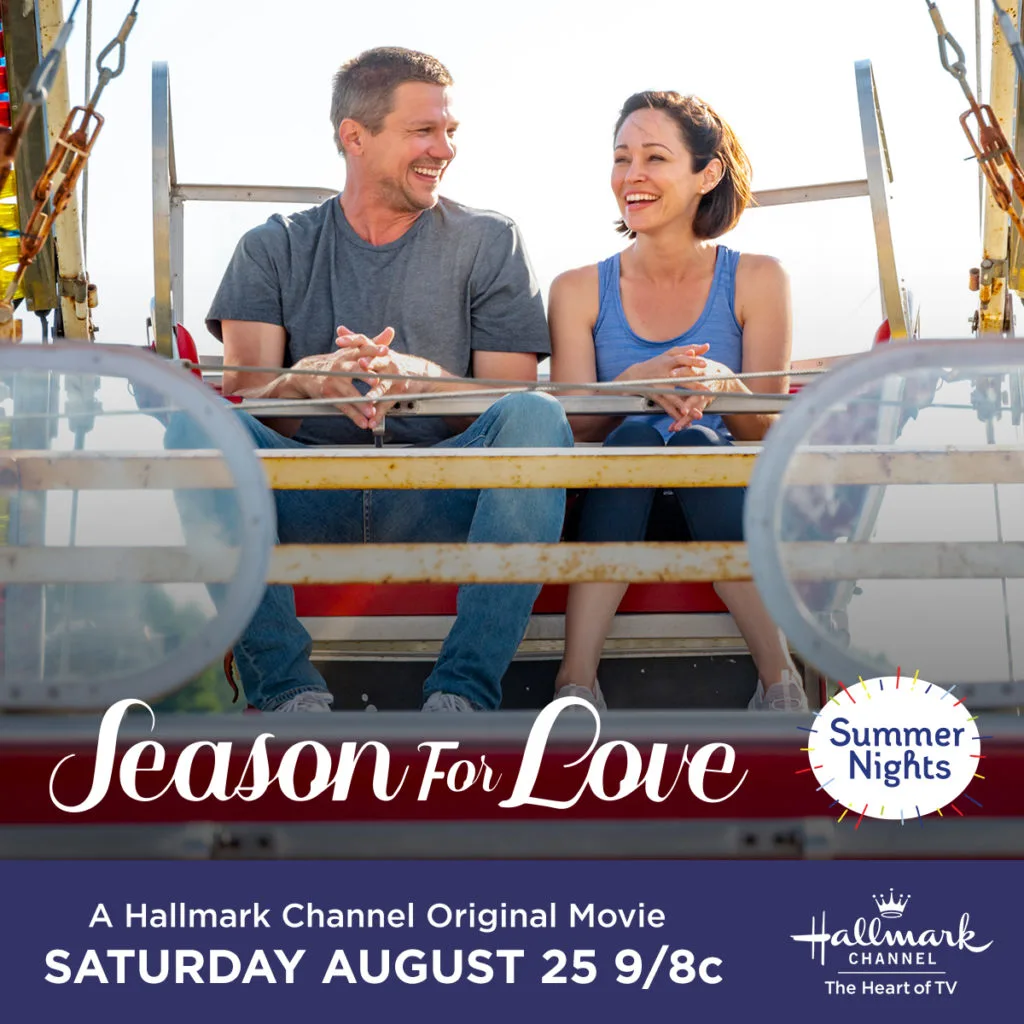 This Saturday, August 25th, at 9 pm/8c, Hallmark Channel is premiering the fabulous new movie Season For Love,starring Autumn Reeser and Marc Blucas. Here's the synopsis:
It's been years since high school sweethearts Tyler and Corey saw each other and now they're back in Red Rock, Texas, competing in the Annual BBQ Cook-off. She just lost her job as a sous chef in San Francisco and he's flying in from New York to be the festival's celebrity chef. Definitely coming from different places in their lives, they still feel the same about being back home and cooking great BBQ. But even with three bestselling cookbooks, his own product line, three restaurants and his own TV cooking show in the works, Corey is reluctant to get back to all the big city hoopla. And even though Tyler has just been offered the position of head chef at a new Bay Area restaurant, she's not ready to leave her hometown. It could just be the heat of the cooking competition, but sparks have definitely been flying between these two. In fact, right up until the final moment of the cook-off, no one knows who will claim victory…and it might just be the people of this All-American town who will come out the winners.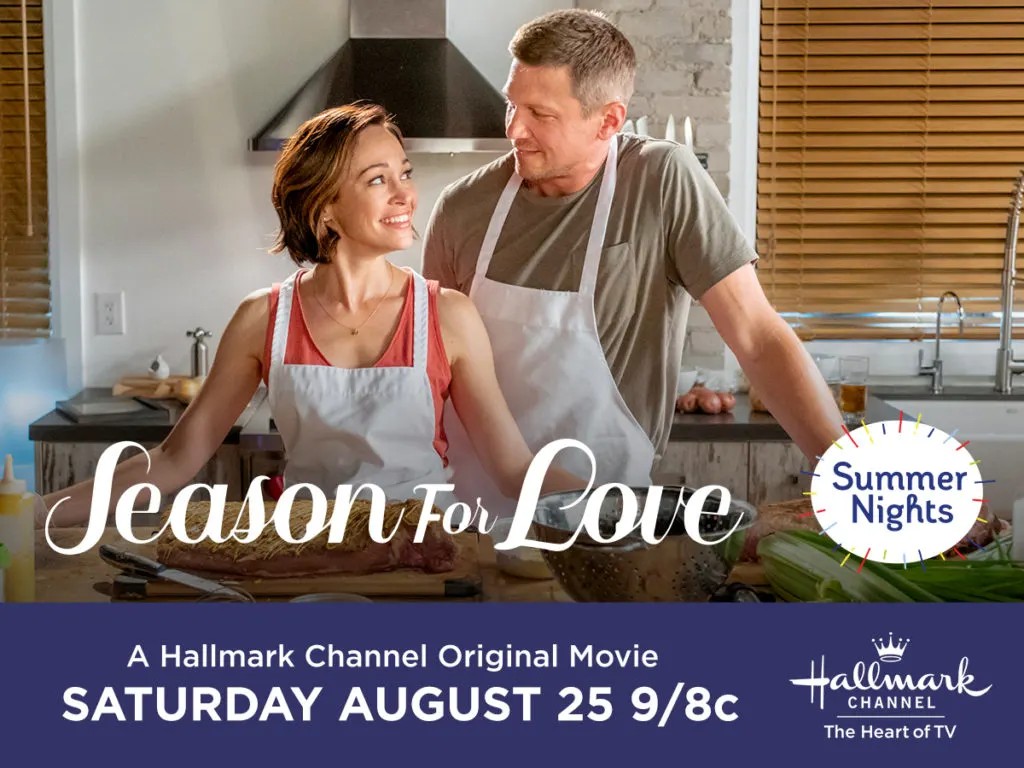 Tweet With Us!
While you are watching the movie, tweet live with us! Follow the hashtags #SeasonForLove and #SummerNights, along with tweets from @HallmarkChannel to join in on the fun conversation!
Summer Nights Sweepstakes
Don't miss Hallmark Channel's Summer Nights Bucket List Sweepstakes! You could win $5,000 to make your summer nights bucket list a reality!