You know the holidays are in full swing when you see Hallmark Channel's lineup of Christmas movies! I am teaming up with Hallmark Channel to tell you all about "The Sweetest Christmas." All opinions are mine, but this post is sponsored by Hallmark Channel.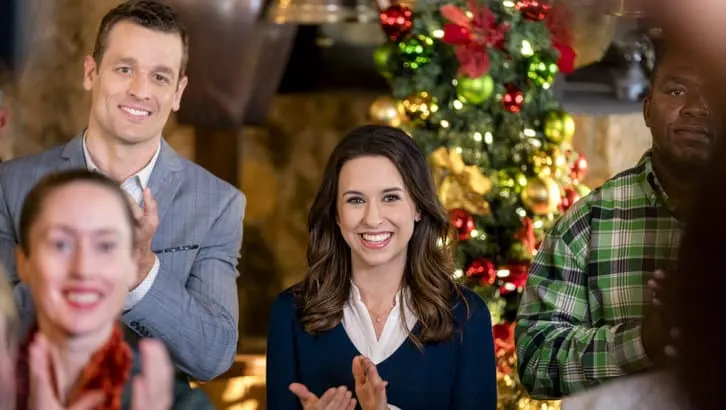 I love a good Christmas movie, and Hallmark Channel is back this season with a great lineup! This Saturday at 8 pm, 7 central, "The Sweetest Christmas" premieres on Hallmark Channel and it is the perfect movie to snuggle up and watch with someone you love. Watch the preview here:
When struggling pastry chef Kylie Watson (Chabert) learns she's made it to the finals of the American Gingerbread Competition, she thinks her competitive spirit has finally paid off and hopes the publicity will help her jumpstart her new café. There's just one problem — the oven she's supposed to use breaks down right before the contest. Determined to enter, she reaches out to Nick Mazannti (Coco), her old boyfriend from culinary school who gave up his dream of being a pastry chef to take over his family's pizzeria. Nick allows her to use his industrial pizza oven at night to craft her ambitious gingerbread confections. As the two reminisce about the dreams of their youth, their romance is rekindled. But just as Kylie is on the cusp of taking the grand prize — and embracing true love — things get complicated when her ex-boyfriend takes drastic steps to win her back. Kylie realizes she must embrace the Christmas Spirit or risk losing both the contest and her new love.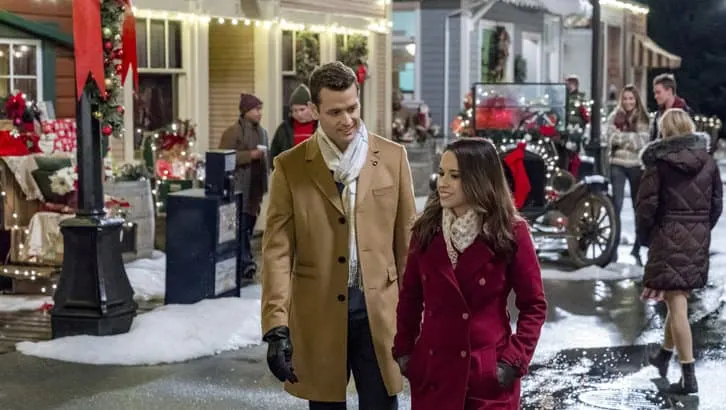 I love the storyline, the baking theme, and the Christmas romance! How fun is that? I cannot wait to see what happens in this fun movie!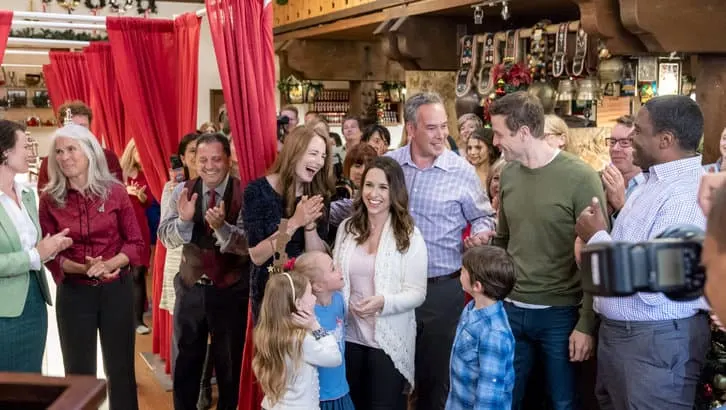 Tune in Saturday and hop on Twitter, as well. There's a fun giveaway to enter and others will be tweeting about this awesome movie! Follow the hashtags #TheSweetestChristmas and #CountdowntoChristmas and tweet about your excitement of the movie and what the holidays mean to you. Giveaway winners will be announced at the end of the movie.
HOLIDAY HUGS PRIZE PACK!
(1) $25 Visa Gift Card
(1) Hallmark Channel Holiday Hugs package (filled with wrapping paper, bags, bows, strings, tape & branded scissors, and under the bed storage case)
Schedule
Hallmark Channel has SO many fun Christmas movies you have to see! There will be 21 new premieres! Check out the full schedule.
#CountdownToChristmas Fantasy Game
For more fun, viewers can predict the top movies of the season with the #CountdowntoChristmas Fantasy Game! You could win up to $20,000!
Let me know if you're planning to watch and come back to tell me what you thought of "The Sweetest Christmas!"
SaveSave
SaveSave
SaveSave
SaveSave