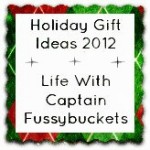 Captain Fussybuckets struggled with painful eczema and skin problems for the first 2 1/2 years of his life. We took him to the doctor, tried creams, allergy medicines, oatmeal baths, apple cider vinegar baths, and nothing just seemed to consistently work for him. Finally I realized that first, he must have pure, alcohol free, heavy moisturizer on his legs when his eczema acts up. Secondly, I realized that his skin was less likely to have problems in the first place if I used gentle cleansers on him in the bath tub. Now, some Baby soaps say they are gentle, but if you look at the ingredients list, you'll see that they're just NOT gentle enough. I have found that if the soaps are free of harsh chemicals, parabens, sulfates, phthalates, formaldehyde (yes, they really DO put that in baby soap!), and other yuckies, then he doesn't have any issues with his skin. Baby D's skin is a little better and he hasn't had many eczema issues, but using stuff that is free of chemicals that shouldn't be in skin products in the first place makes me feel better! So when I was asked to review a product from the Hot Tot line, I quickly checked out their website and knew it would be great for the boys and their skin!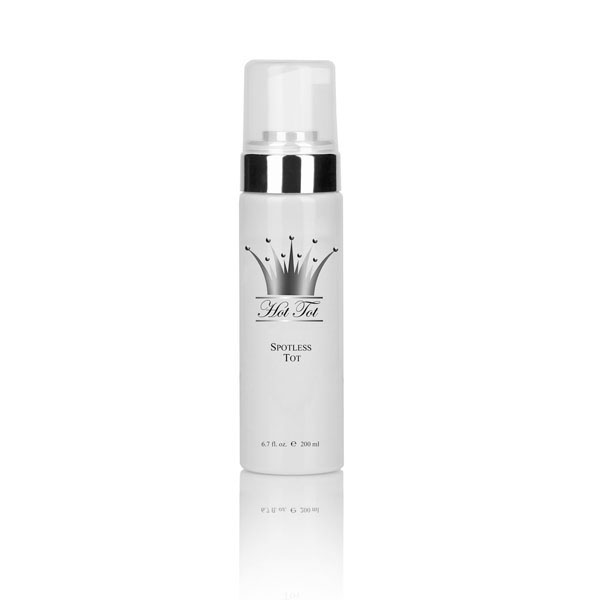 I chose the Hot Tot Spotless Tot to review, which is an "extra gentle hair and body cleanser created for babies and beyond." We love Spotless Tot because it smells good and is free of all of the chemicals that irritate the boys' skin and just aren't good for them. We use it on their hair and body, and sometimes for hand washing, too: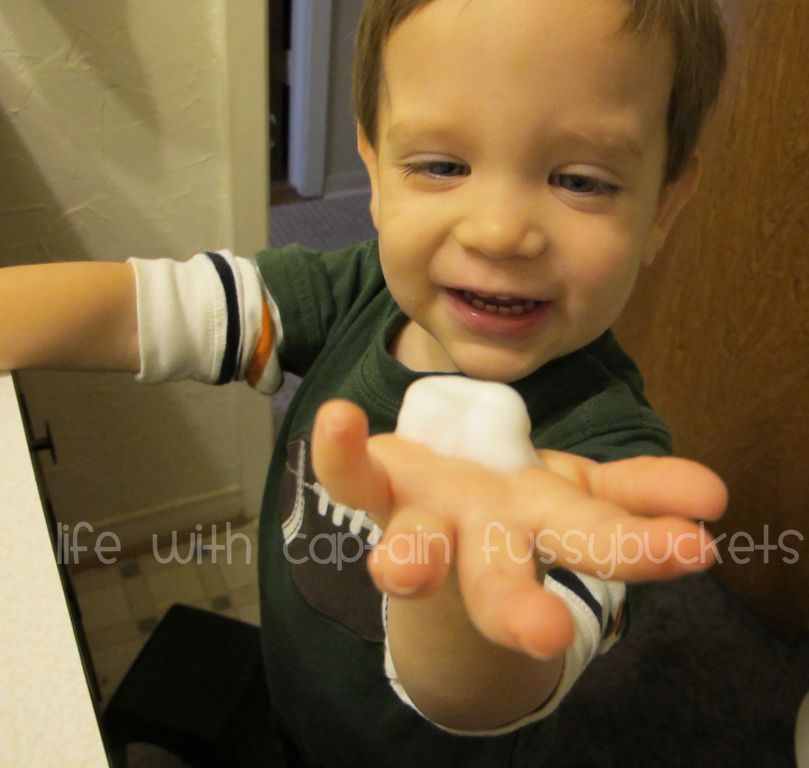 I just love foam cleansers and the boys do, too. It makes bathtime fun and it's easy for them to wash themselves with the foam.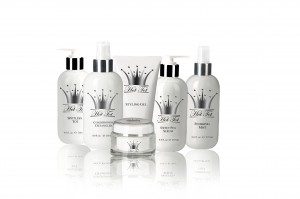 Hot Tot has a full line of products for babies and kids, including Sweet Pea Serum, Conditioning Detangler, Styling Gel, Structure Whip, and Finishing Mist, Shampoo, and Conditioner. These would make great stocking stuffers or Christmas gifts! The Spotless Tot sells for $14 on the Hot Tot website or on Amazon. Connect with Hot Tot on Twitter and Facebook.
Enter to win a bottle of Hot Tot for a tot you love in the Rafflecopter form below. Giveaway ends on November 28, 2012! Good luck!
Giveaway has ended and Samantha M. is the lucky winner!