This post was brought to you by VTech. All opinions about the VTech tablet for kids are that of my guest reviewer or my own.
If you have been to the toy section at any major store recently, you will see lots and lots of great products to choose from. If you have narrowed it down and you have decided you are buying your child (or a child you know) a tablet, you may wonder how they are different and what advantages one tablet has over another. Well, I had a guest reviewer check out the new VTech InnoTab MAX with her twin six year-olds and they were sold within the first hour of opening it.
The VTech InnoTab MAX is recommended for children ages 3-9 and sells for around $109. It is VTech's 4th generation kids' learning tablet, featuring its fastest processor yet. It has up to six times the processing power of previous generations and a 7″ high-resolution, multi-touch screen display. It's the perfect size for little hands! The InnoTab MAX also has enhanced their Premium VTech Kid Connect and at no additional charge, allows kids and parents to exchange voice and text messages, photos, drawings, and fun stickers in real time between the InnoTab MAX and a smartphone. How awesome is that?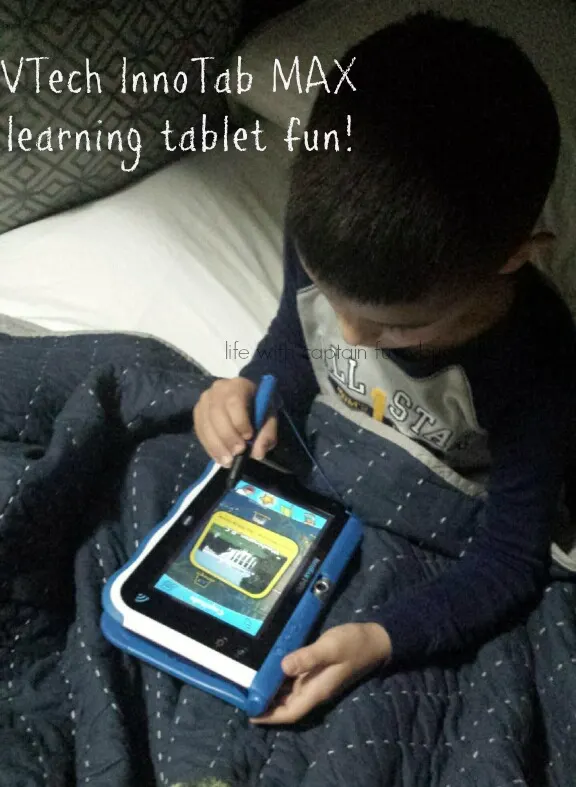 Okay, aside from the cool, techie side, the InnoTab MAX is excellent for educational purposes, too. It is NOT just a toy. Kids have access to more than 650 educator endorsed, age and stage appropriate learning titles as well as carefully cultivated educational Android apps that can be purchased and downloaded through VTech's Learning Lodge app store. Parental controls allow parents to manage their child's apps, web access, and tablet time, as well as view a progress log. This is so helpful because kids and parents alike can get carried away, so it's helpful to have all of that information in one place.
Other great features include:
​​The tablet comes with 15 onboard apps including Premium VTech Kid Connect, My Magic Beanstalk, Movie Maker, Art, Wonder Cam Max, E-Reader with Story Dictionary, and more.

comes with one free Toca Boca app and two additional free apps that can be downloaded from the Learning Lodge

built-in rechargeable Lithium battery

kid-safe Wi-Fi

durable kid-friendly cover that can be removed, also acts as a stand

plays videos and mp3 songs

180° rotating camera

8 GB memory – expandable up to 40 GB with a 32 GB microSD card

and much more!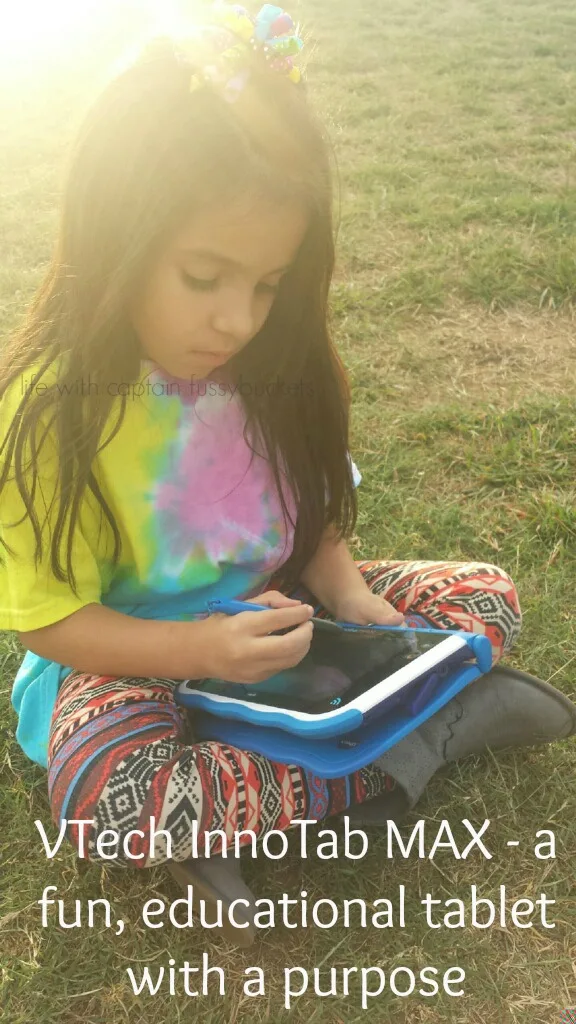 Both of the kids absolutely loved the InnoTab MAX. It is very kid friendly! They were able to figure out almost everything on their own. It is something that they can use together, alone, or with their parents and that is a major plus! It's great for waiting for her brother at baseball practice, the doctor's office, or when you have a few minutes to reward the kids for positive behavior. They really love it!
Check out the VTech Kids website to learn more about the InnoTab MAX! Purchase it on Amazon, too!