Giant Microbes are always funny, cute, and maybe even a bit weird but you've gotta admit that they make you think! Humerus the Funny Bone is the newest creation from The Drew Oliver Company, makers of Giant Microbes. He's "The Funniest Guy in the Joint" and is pretty cute, too!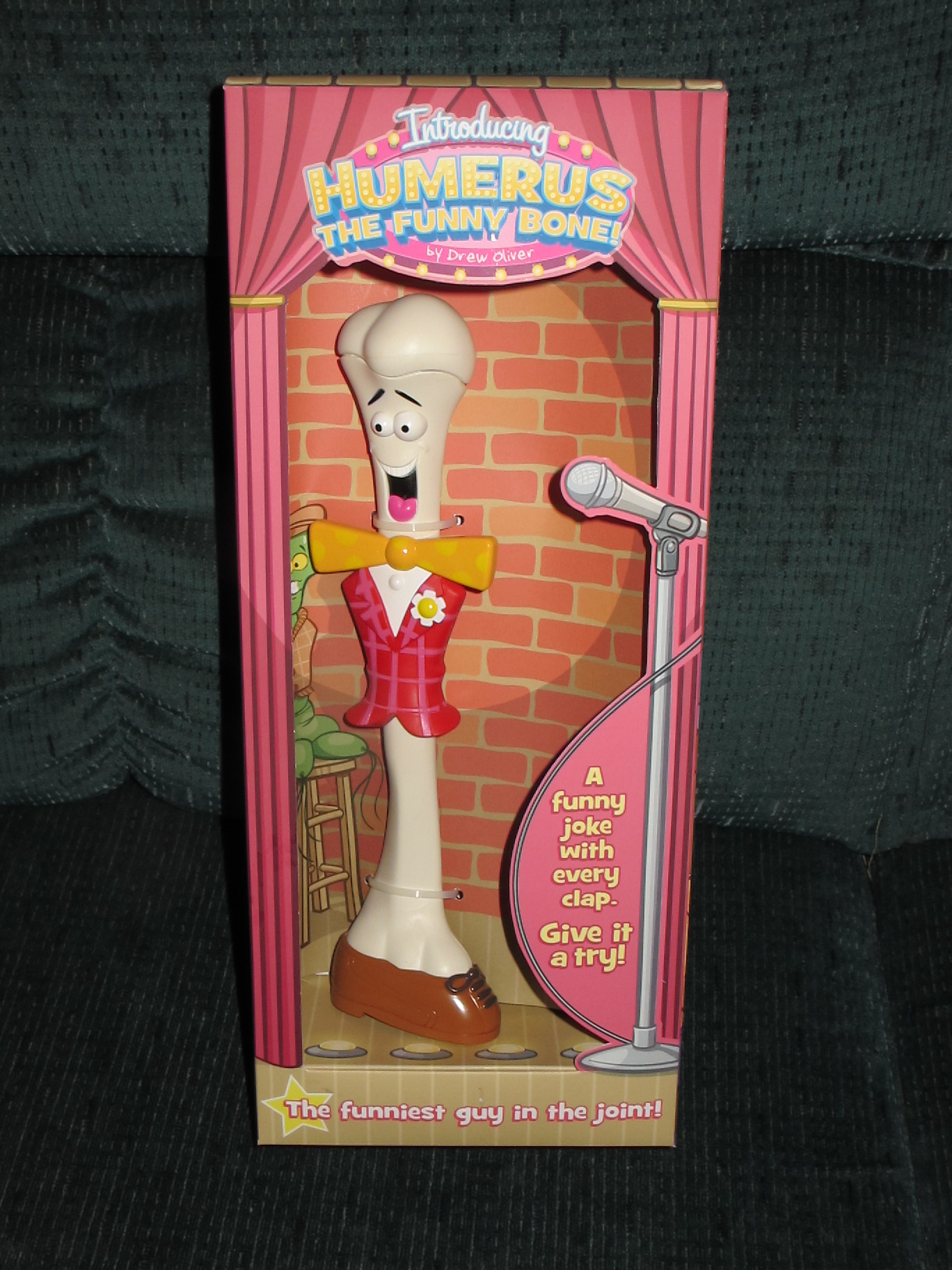 To get Humerus to tell a joke, all you have to do is give a clap. Humerus tells joke after joke like "How did the funny bone get broken? His jokes cracked him up!"
We all enjoyed playing with Humerus the Funny Bone, even the boys who didn't really get the jokes but still laughed! Humerus comes in his own "stage" box and keeps telling jokes as long as you clap for him!
If you know someone who loves bone or human body humor, then Humerus would make a great gift! You can buy him for $29.95 at the Humerus & Ulnar website! Follow on Twitter and Facebook, too.