How to Keep Your Hungry Kids Fed (Without Getting in the Car) is sponsored by BabbleBoxx.com.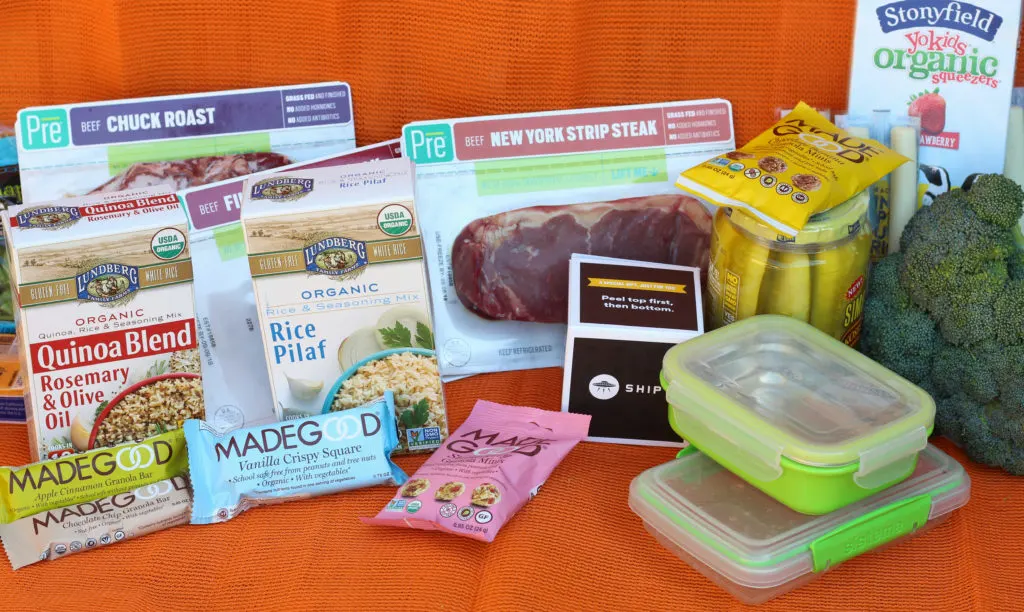 Today begins the fourth week that our oldest two kids have been back to school. It always amazes me how quickly time flies by when you are busy. We started soccer season this past weekend (or tried to, they were all cancelled by heavy thunderstorms and flooded fields!) Every day of our week has an activity and keeping it all together is a bit of a challenge, but I have learned to make calendars and checklists so everything goes smoothly. There is one part of our lives that could always use some more careful attention, and that is how to keep those hungry kids fed while saving time and NOT relying on the drive-thru.
I am SO impressed with the different companies and services that have popped up in the last few years. These are the services I dreamed of when I had a newborn at home, along with a 2.5 and 5 year old! Taking all of the kids to the grocery store or finding someone to watch them so I could go alone has always had it's challenges. There was a short window where I could wear the baby and the older two would sit in the cart, but then, where do you even put the groceries at that point?
And then if I actually get everything on my list, the chance that the meat that I pick out is actually something I am happy with is slim. Why can't someone who knows what they are doing pick out my meat for me and ship it to me in a cooler pack and make everyone happy?
Pre DOES That!
Imagine my pure joy when I received a box of Pre beef and could pick up each product and SEE that it was high quality beef. All Pre Brands beef is grass fed and finished, sourced from nutrient- rich pastures and raised with care, with no added antibiotics and no added hormones.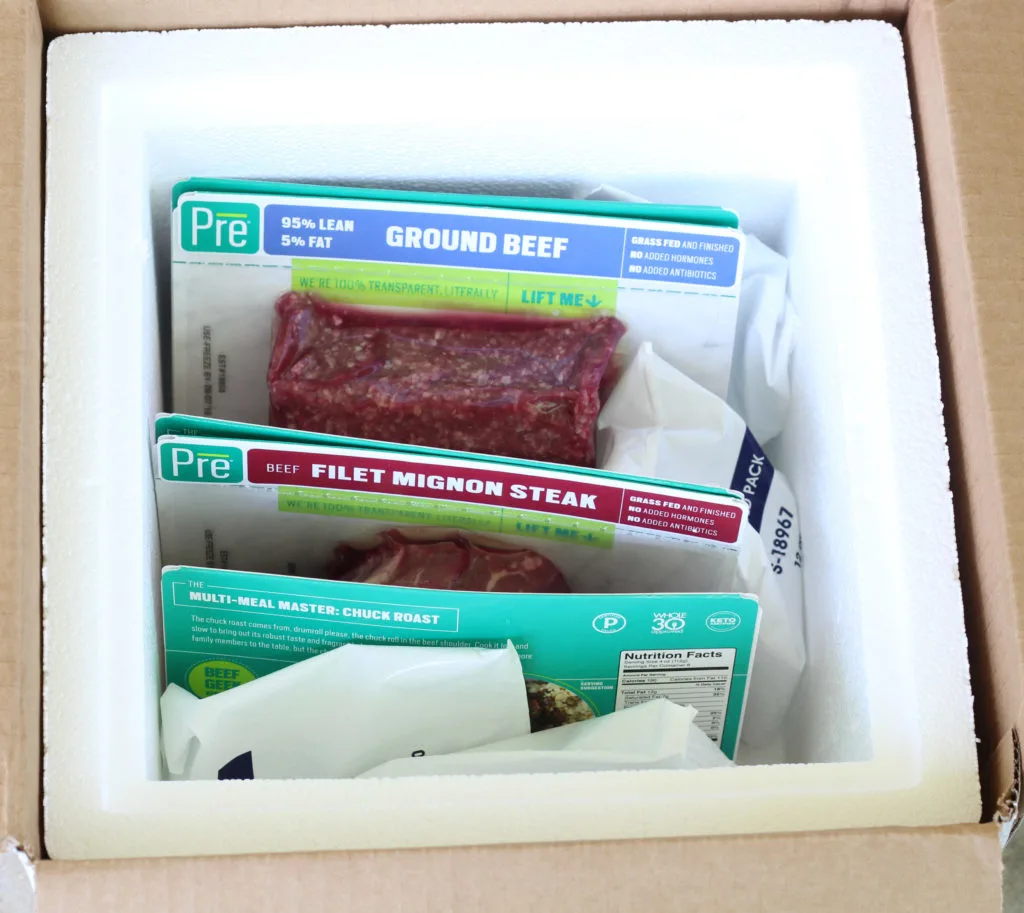 In my Pre box was one Chuck Roast: beef shoulder, one 85% Lean Ground Beef, one 95% Lean Ground Beef, one Filet Mignon Steak, and a New York Strip steak. This grass fed beef box provided us with many meals! I made spaghetti and tacos, pepperoncini beef with the chuck roast, Chinese food, and more. Pre has made it SUPER convenient to buy grass fed beef online, and it ALL tasted DELICIOUS.
EatPre Discounts!
Save 10% through October with code: GINGERCASA at EatPre.com
Save 40% off 85 and 80 lean ground beef through 9/21 with code: BTS40 at EatPre.com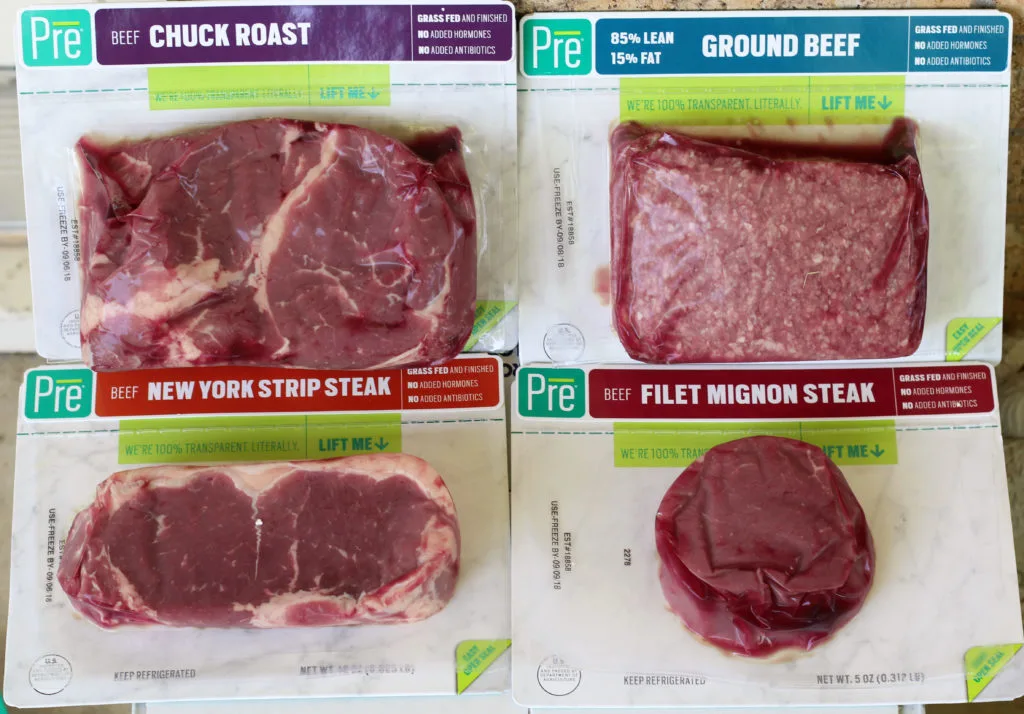 Groceries Delivered to You, Same Day, Without Leaving Home!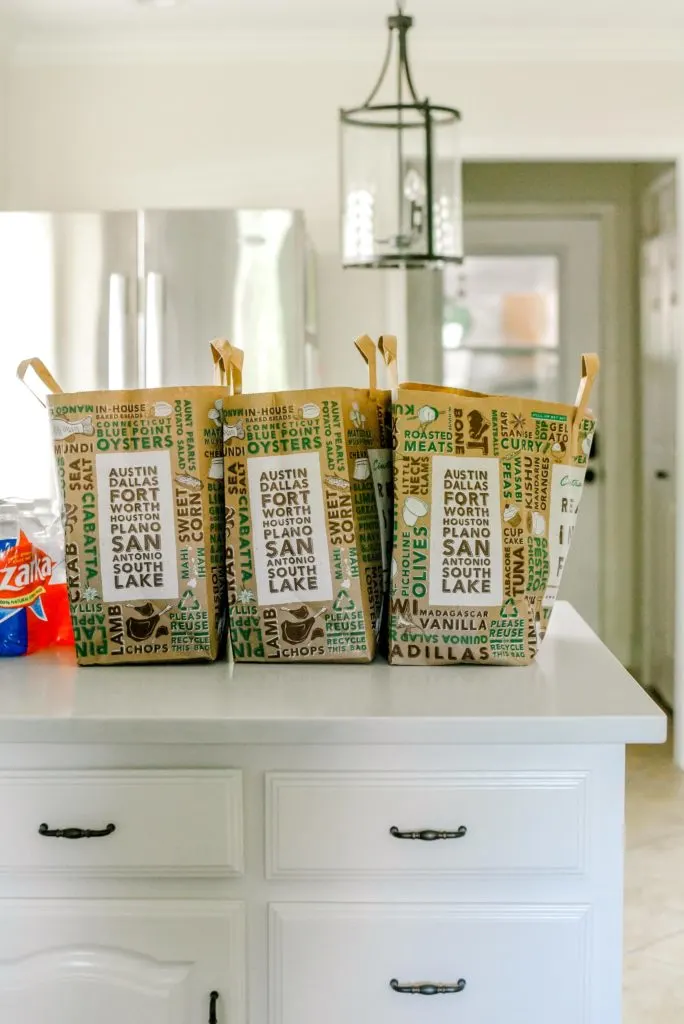 Shipt is another company that is a dream come true for parents! Hop online, browse, search, and shop for the groceries that your family needs without leaving your home. Shipt allows customers to note preferences, choose a one-hour delivery window and pay for the order, all within the Shipt app.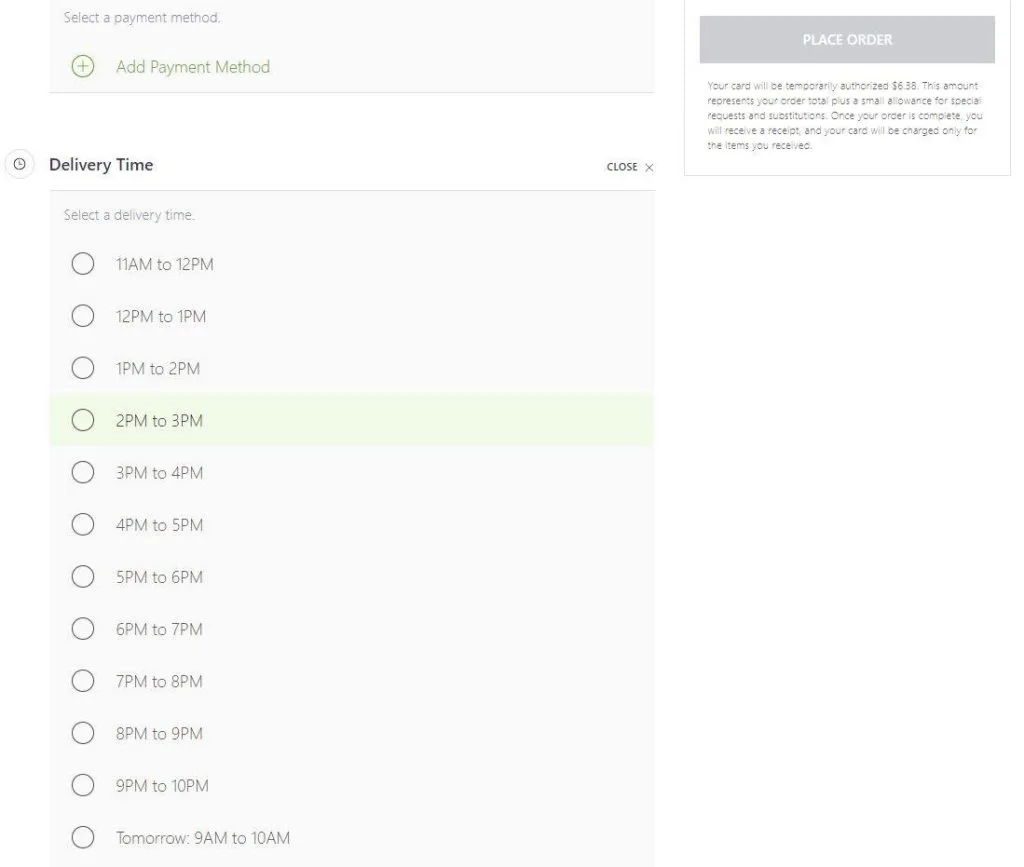 Shipt will show you all of the stores that are in your area and let you shop from that store for your favorite products.
Stocking your fridge has never been more simple with Shipt!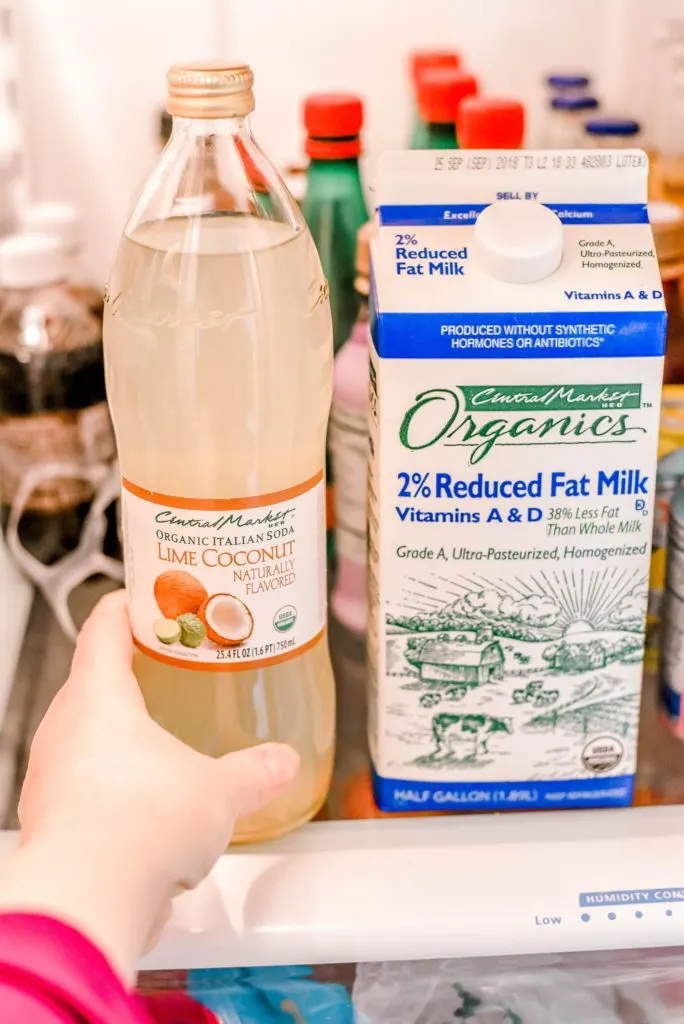 Use this Shipt Promo Code link to sign up and get a $49 annual membership!
Keeping Staples on Hand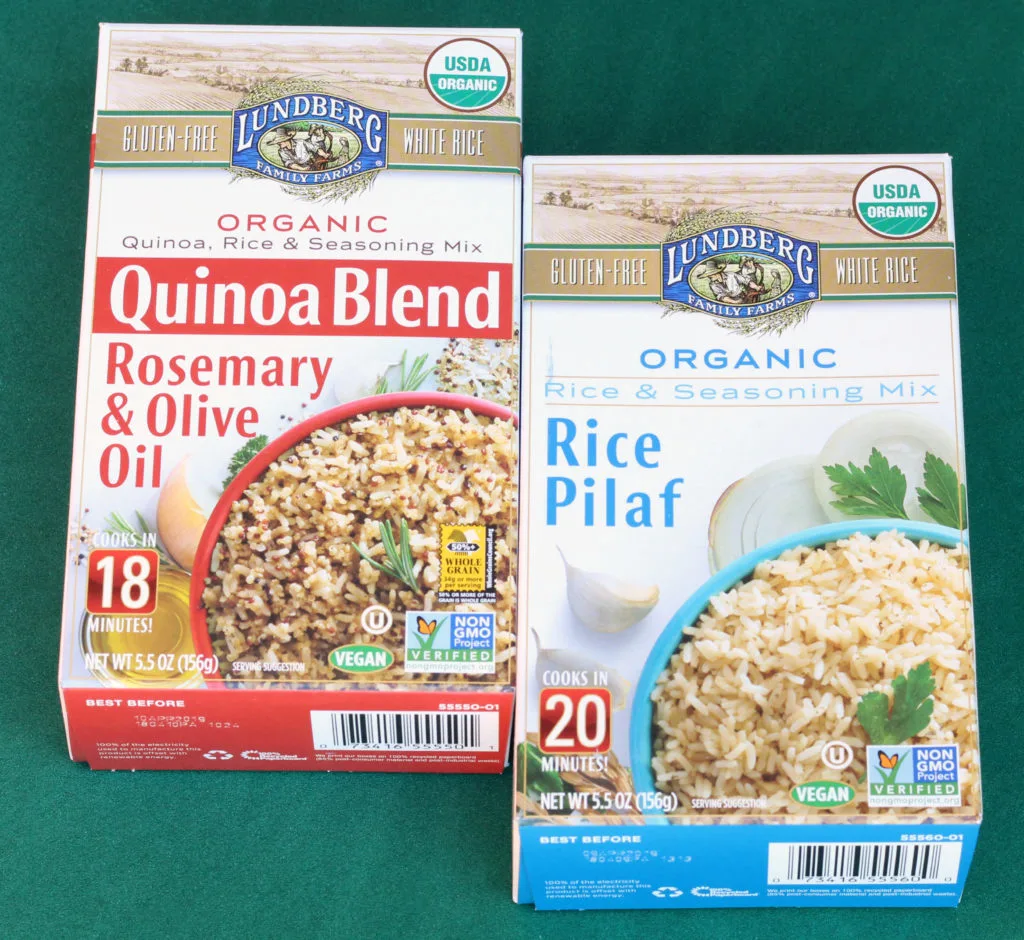 My suggestion is to write a list of foods your family loves to eat every week and make sure they are always readily available. It's easy to add convenient organic food to your shopping list. If are a master of the main dish, but you struggle with sides, stock up on Lundberg Rosemary & Olive Oil Quinoa Blend and Rice Pilaf. These boxed vegan, gluten-free rice dishes can be cooked in under 20 minutes and served alongside your favorite dish. Or you can combine them with veggies or meat for a new dish! One scoop of leftover rice also makes a great, filling entree in a lunchbox.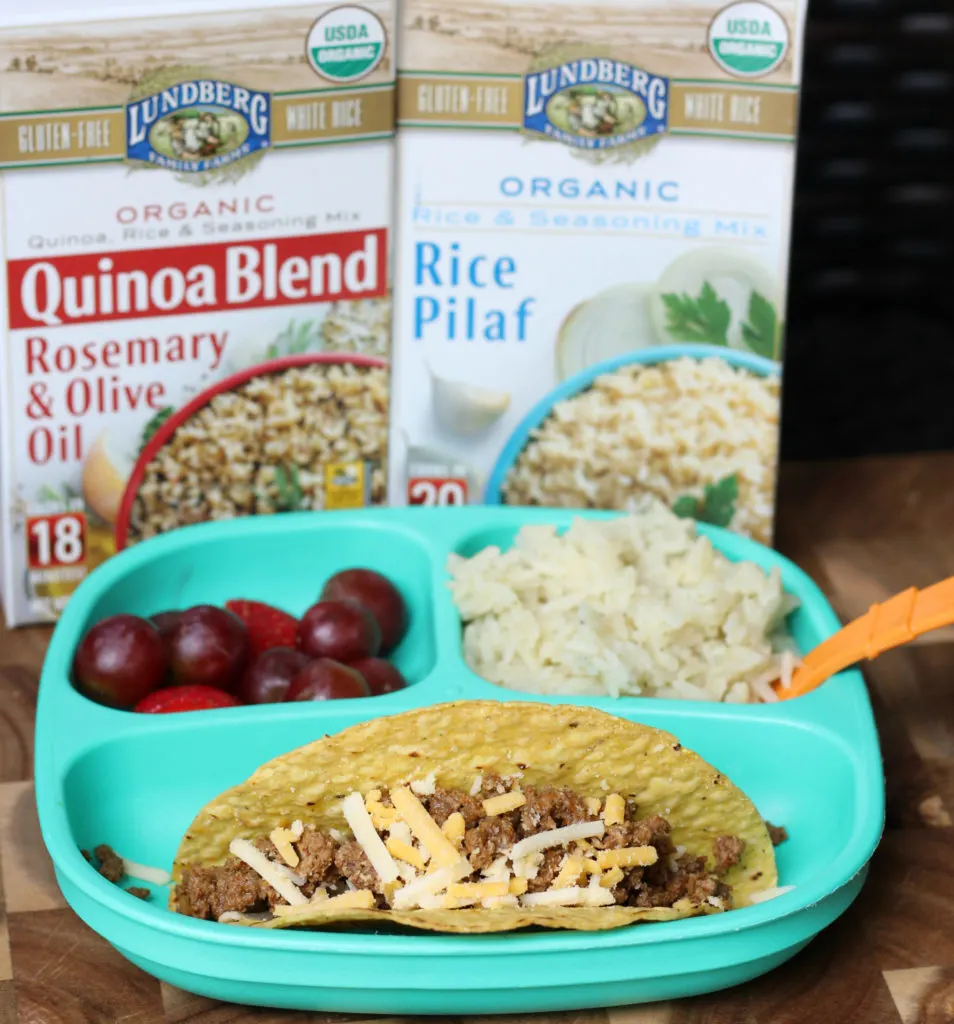 The Lundberg Rice Pilaf was so simple to make. All you have to do is pour measured water, rice, and seasoning into a pan, bring to a boil, turn down and set the timer. It is very flavorful and fresh tasting!
I love that Lundberg uses organic ingredients that are vegan-friendly, USDA Organic, non-GMO, and gluten-free verified, which makes them perfect for any diet. They're also great to have on hand for visitors who may be on different diets or have diet restrictions.
Learn more about Lundberg products here!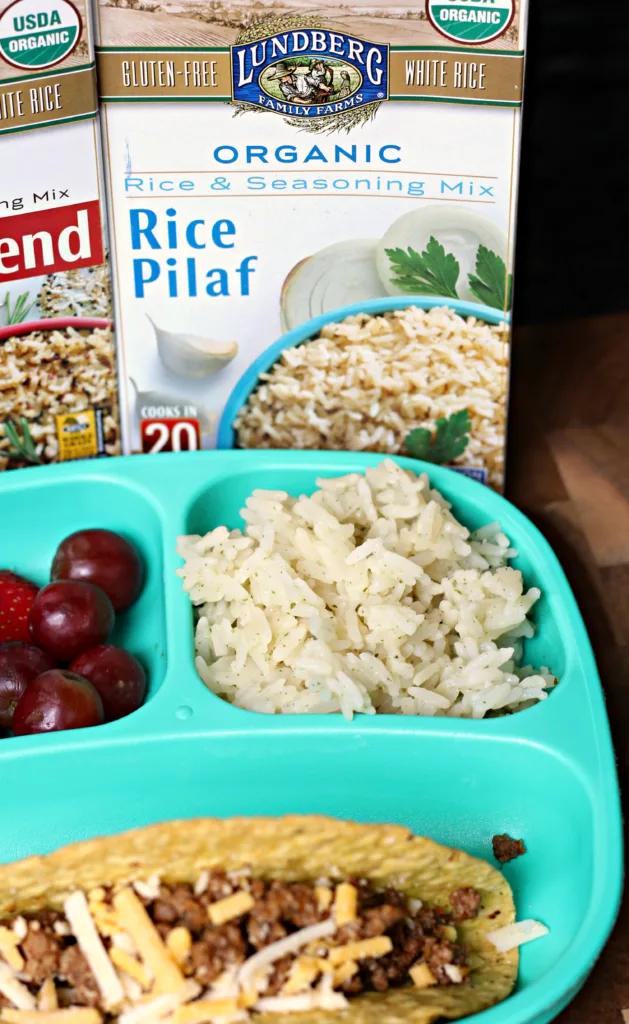 Don't Forget Snacks!
It seems like the boys are always hungry when they get home from school, so snacks is really what is most important to them most days! Stock up on MadeGood organic snacks so they will always have something waiting for them when they get home.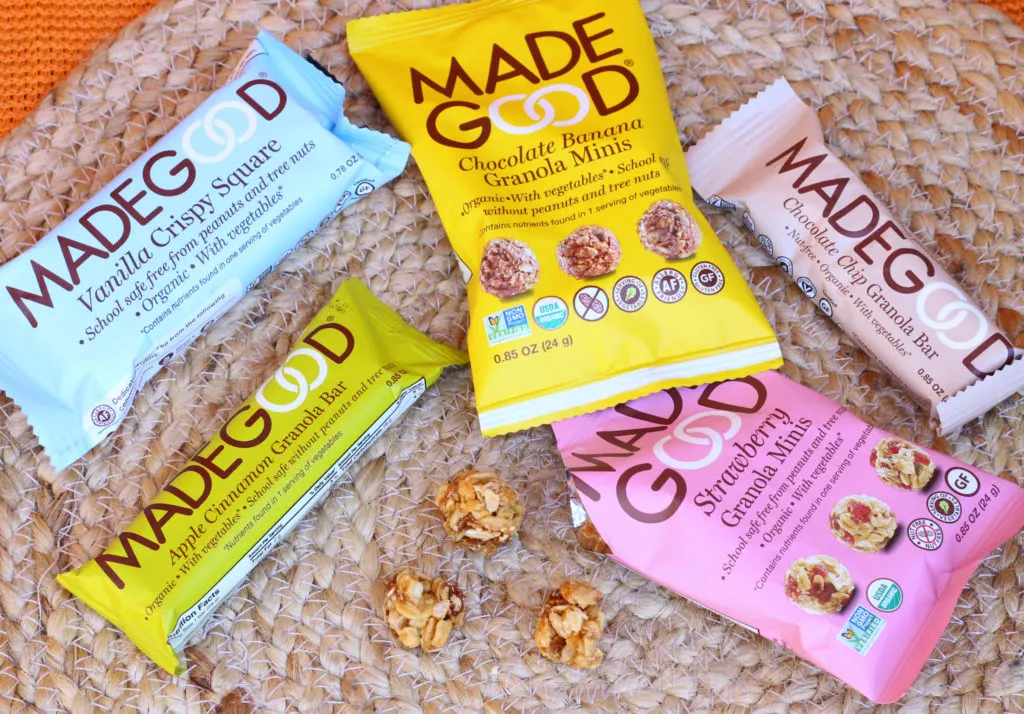 MadeGood snacks are organic, gluten-free, and non-GMO project verified. They are also allergy free, school safe snacks, which make them the perfect addition to any lunchbox. Pick up some MadeGood granola bars, granola minis, crispy squares, and soft baked cookies for school lunches or after school snacks!
Together with Shipt groceries, MadeGood snacks, meat from Pre, and Lundberg sides, I am always prepared to keep my kids fed with breakfasts, lunches, AND dinners that they love and I can be proud to serve to them!