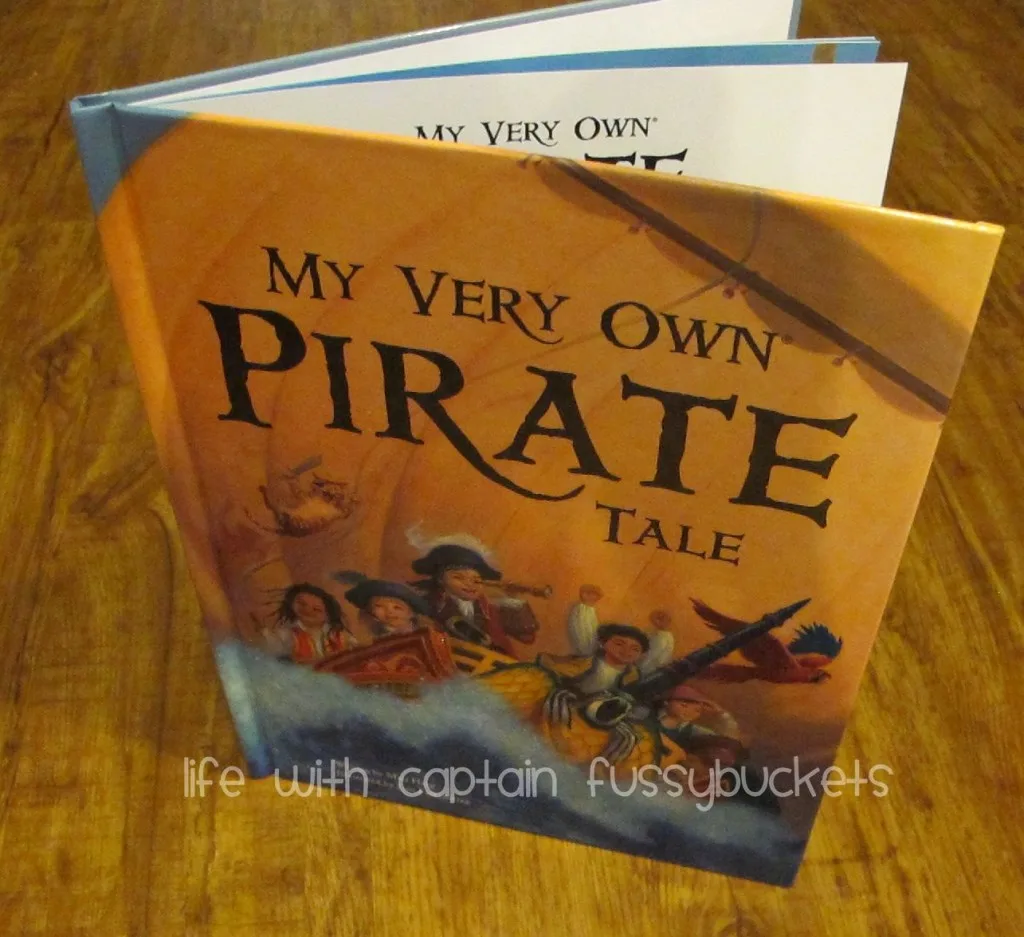 Captain Fussybuckets likes pirates, so it was a great treat for him to get to review a personalized book called "My Very Own Pirate Tale" from I See Me! books! He loved listening to the book and seeing his name in it!
The book tells a delightful story and spells out the child's name on each page: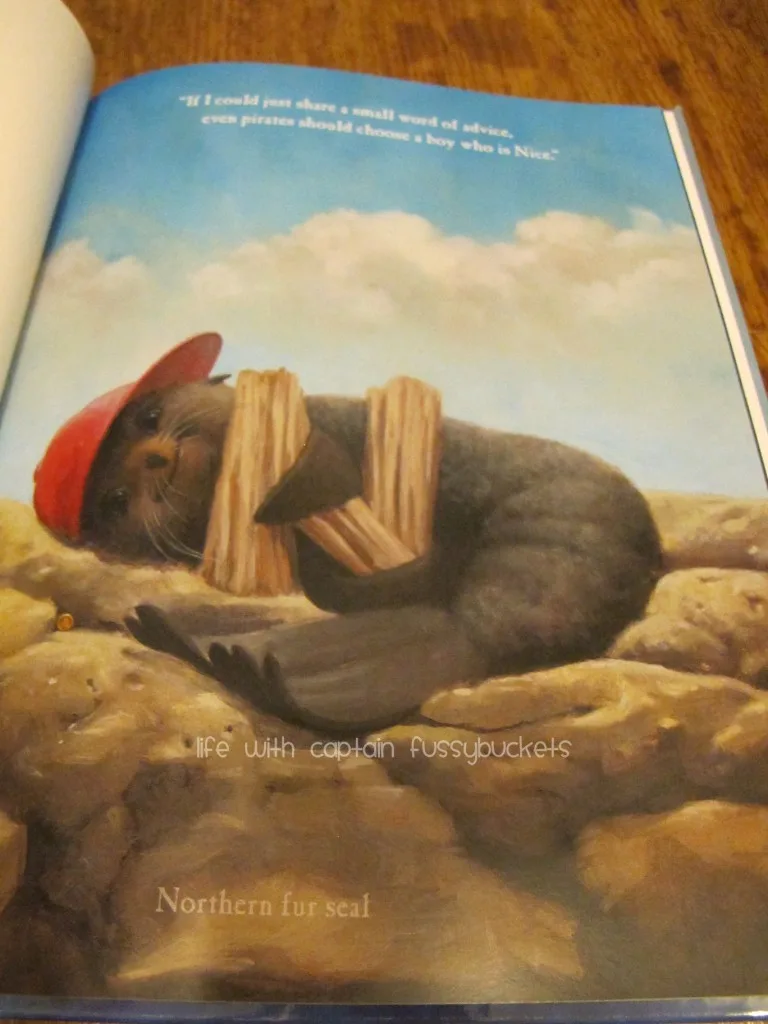 Each letter corresponds with a picture of a sea themed object beginning with the same letter, like "N" for "Northern fur seal."
"My Very Own Pirate Tale" would be a great gift for a special boy or girl in your life! You can even personalize the front with a special message for a birthday, holiday, or "just because I love you!" YOU pick the words that go in this book and that's what makes it fully customize-able! You can even use first and last name in the rest of the book if that's what you want. I See Me! will work with you to make it the best, most memorable gift!
Along with the book came a personalized bandana for the Captain! It's so cute and helps the reader get in the pirate spirit! You can purchase the book and bandana gift set for $44.95 on the I See Me! website!