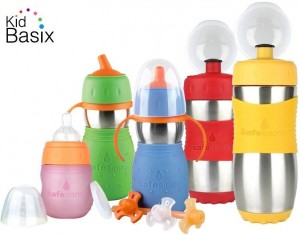 We have a lot of sippy cups and water bottles in this house, I'll admit. We've tried a bunch of different brands and some work and some aren't so great. I think a lot of parents can identify, so I want to introduce you to a brand that we really love! Kid Basix has a great line of bottles, sippy cups, and water bottles for all different stages of your child's life. They make quality, food grade stainless steel, BPA free, phthalate free, latex free products for your little one!
We were sent the Safe Sporter to review: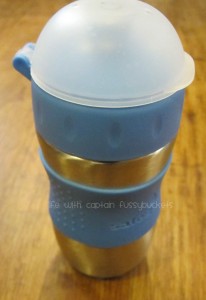 The Safe Sporter has a lot of great features that make this a great water bottle. The cap is easy to open and clicks to close, keeping dirt and other gunk off the spout when not in use. It also closes the spout when the cap closes, preventing leaks and spills. The pull spout is easy for Captain Fussybuckets to open, but Baby D still needs a little help. (He probably should be using a sippy cup but you know, he's MUCH too big for that..in his opinion…haha!)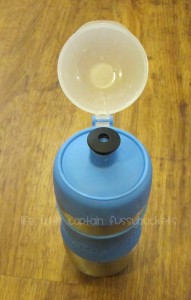 I really like the sleeve of the water bottle. The bottle itself isn't insulated, so if you put anything cold it in, it is cold to the touch. The sleeve makes it easy and comfortable to hold. (It isn't recommended that you put anything hot in the Safe Sporter, as it could burn.)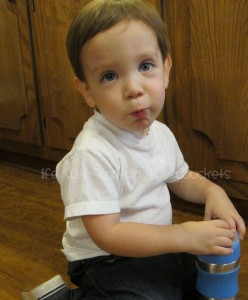 Both of my boys have really loved using the Safe Sporter and I would recommend it to anyone with toddlers or preschoolers. Kid Basix has really jam packed the great water bottle features with the Safe Sporter!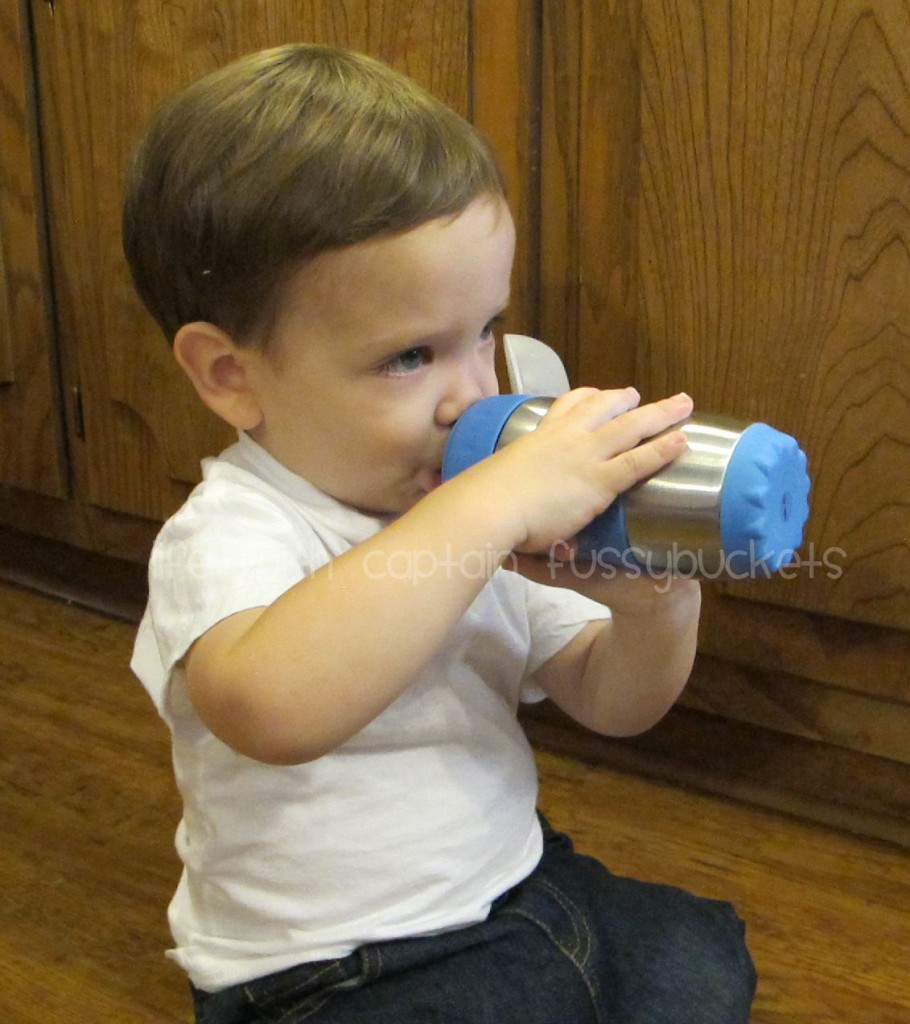 From now until the end of October, save 20% on your Kid Basix stainless steel bottles and cups! Just use "fussybuckets20" at checkout on the Kid Basix site.
Follow Kid Basix on Twitter and Facebook.
Kid Basix wants to give one Life With Captain Fussybuckets reader their choice of any product from their line, including bottles, sippy cups, or a water bottle. Just enter in the Rafflecopter form below. Giveaway ends at 11:01 PM central time on October 9, 2012! Good luck!