I love when companies add a bit of humor and wit to their products. It just makes things more fun and less serious. Knock Knock is all about fun and you'll find that evident as you look through the products on their website. They offer cool stuff from gifts, books, notepads, journals, all with a witty twist to it.
We have a running shopping list at all times in our house. Usually I just find whatever paper is lying around to scribble items down that we need to buy at the store, but then I get there and half of the time I can't read what I've written. And that's even more so if hubby wrote something down! Knock Knock makes these awesomely handy "All Out Of" pads with a magnet on the back so you'll always know that the shopping list is on the fridge, and all you have to do is check off what you need. Of course, not everything is on the pad, so they leave room for writing things in, but it's all categorized for an orderly shopping list. I have gone to the store twice with my All Out Of list and it makes it so much easier and more organized which means less chaos! And that's always a plus since I usually bring chaos in the form of a 4 and 2 year old boy with me to the store.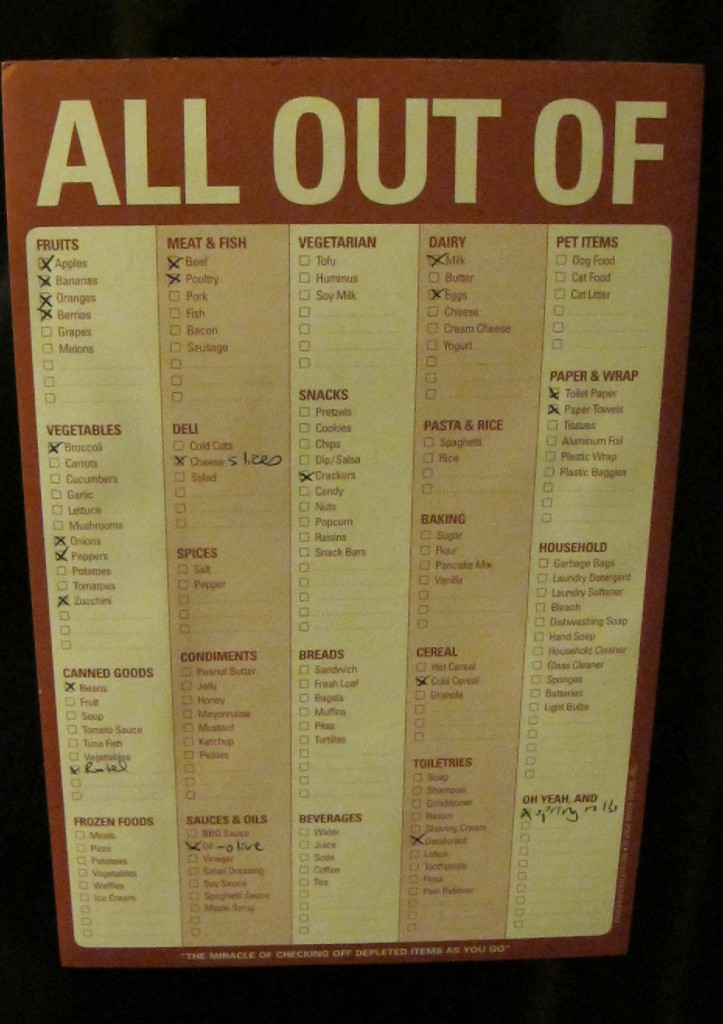 Another great organizational product from Knock Knock is the "Pack This!" pad. I actually got this for the hubby because, as a youth minister, he travels more than I do. He has a packing list that he has saved on his computer and each trip, he consults the list. The Pack This! pad is a checklist that has everything you might need to pack when you're traveling. It also has a place to write what the weather will be like when you're at your destination so you can keep in mind what kind of clothes to pack. It's especially helpful when you need to pack in a hurry so you can make sure not to forget any essentials. While I haven't had to use the Pack This! pad yet, we have a trip coming up in February and I know it will be helpful as I pack for the boys and myself.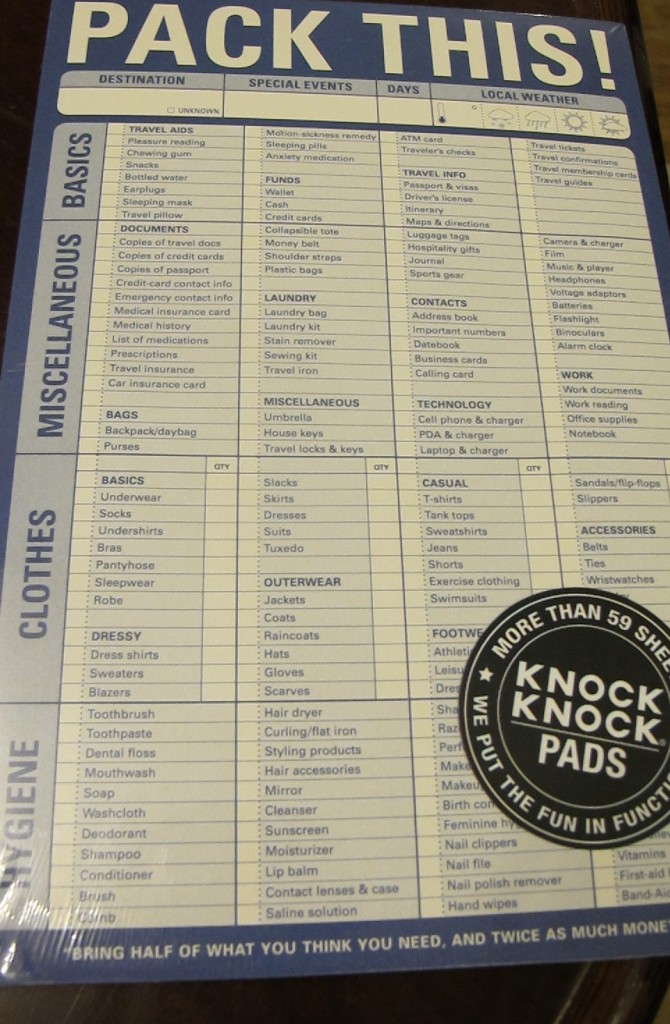 So, there you have your organization, what about the humor? Well, as any parent knows, parenting is humorous. Knock Knock has proven this with their Parenting Flash Cards. They have taken common parenting words and phrases and made it easy for parents to get to know the parenting lingo with a definition and funny picture. These are two of my favorites: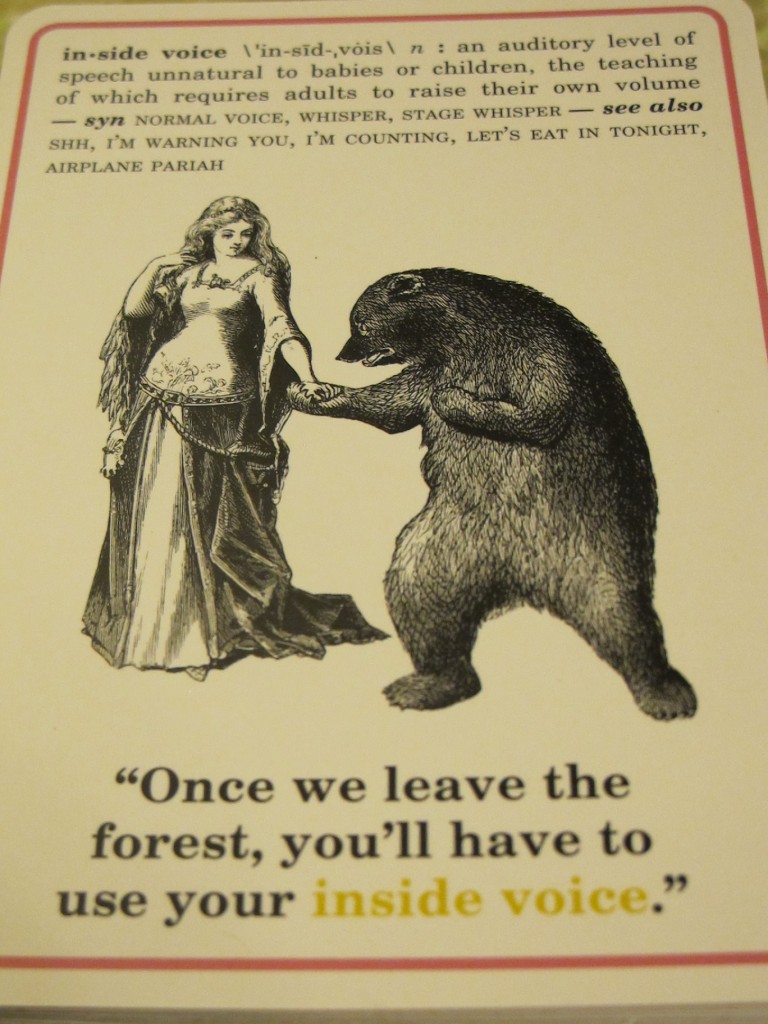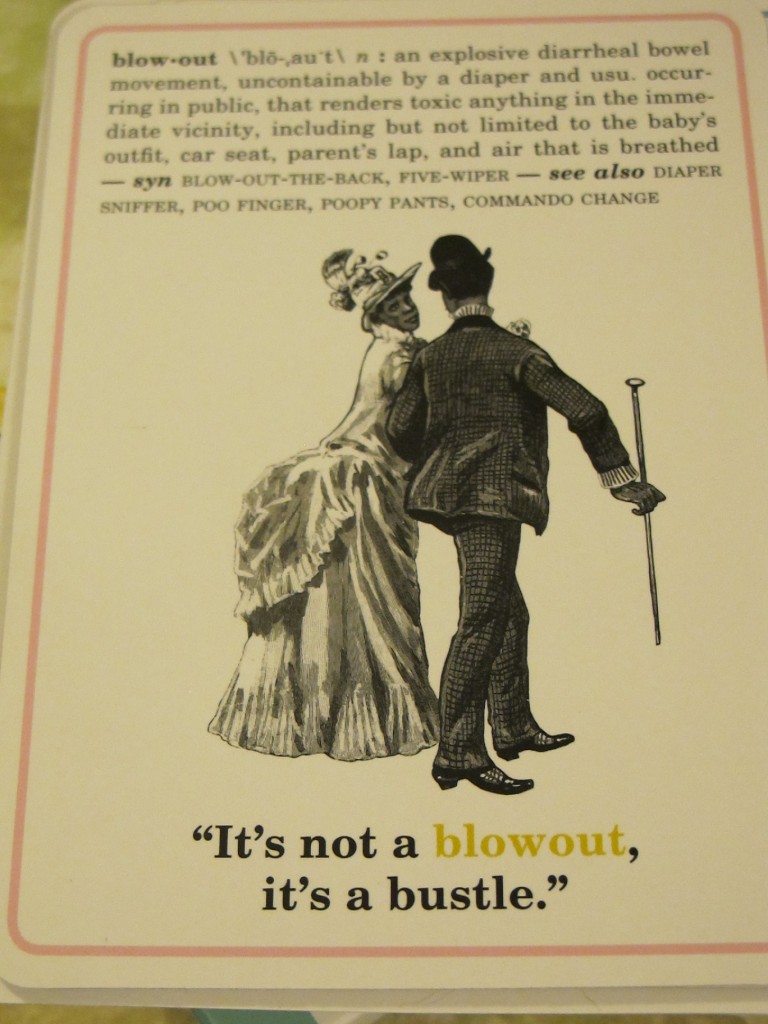 The Parenting Flash Cards would make a great baby shower gift, or even a fun game to play at a baby shower.
There are many more fun, unique items at Knock Knock so go check them out! Keep up with Knock Knock on Twitter and Facebook, and make sure to enter to win the "Pack This!" pad, "All Out Of" pad, and Parenting Flash Cards in the Rafflecopter form below. Giveaway will end on February 12, 2013. Good luck!
Bekah K. is the lucky winner!!