Bath time is one of our favorite times of the day. The boys love playing in the water and I love having them contained in a small space where they can only make a mess with water for about 20 minutes. For a long time, we had to limit baths for the Captain because of his excema and chronic dry skin problems. This caused him to dislike bathtime for awhile, when he would step in the tub and his skin would immediately start burning. I have read a lot of information about eczema and the advice is to limit bathtime because water izxztself is drying. I'm not a doctor, but speaking from personal experience with my own children. We went through tons of different lotions and creams, and yes, those are important to have on hand for extreme cases, but when I started with the products my sons used during bath time, the eczema cleared up and we didn't need the lotions very often. Which is good because the only lotion I found (two years ago) that didn't contain some form of alcohol that burned his skin, contained parabens. So, now I'm happy to say we've moved past those days and I just monitor closely the products that the boys wash with in the tub.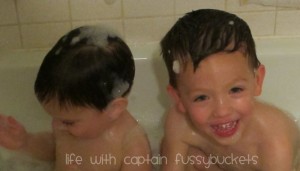 One of the products we are using right now is live clean (baby) Shampoo & Wash and Baby Bath. live clean (baby) is an eco-friendly company that strives to make baby products that are as natural and safe as possible. They believe that you don't need all of the extras that other companies put in their products, and it works.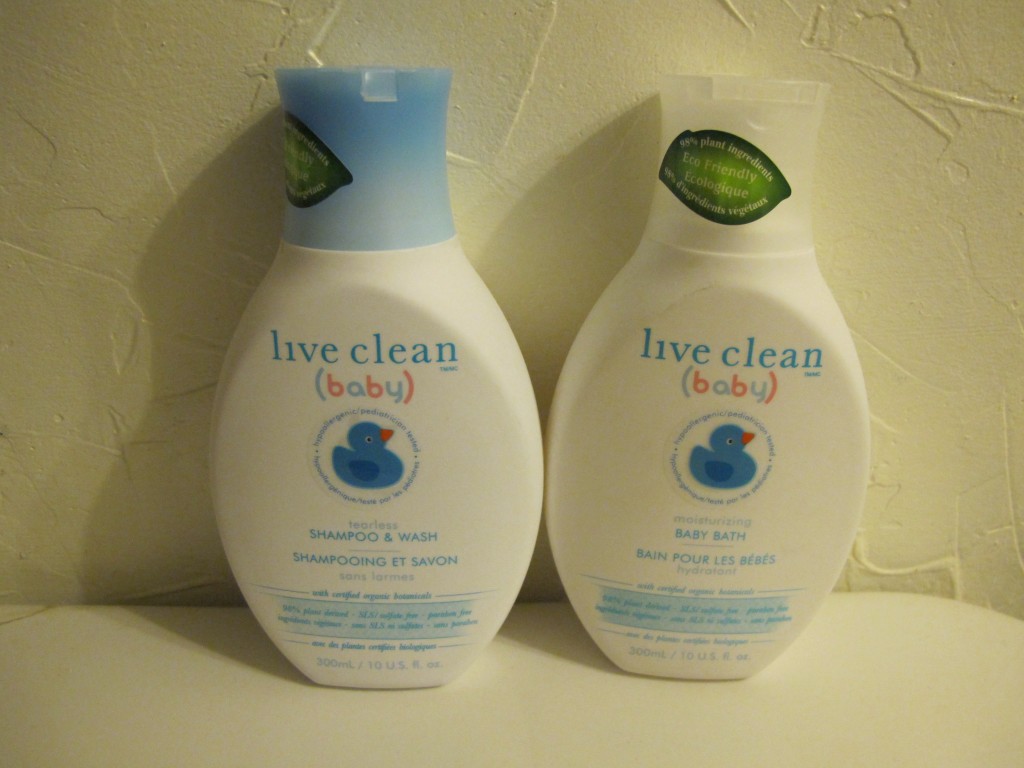 live clean (baby) is free of SLS (a common chemical surfactant used in most shampoos,) sulfates, parabens, DEA (a common ingredient used to produce a rich lather and viscosity buidling,) petroleum products, phthalates, phosphates (known contributors to water pollution,) and is hypoallergenic. Everything is vegan, cruelty-free, and the bottle is recyclable, too!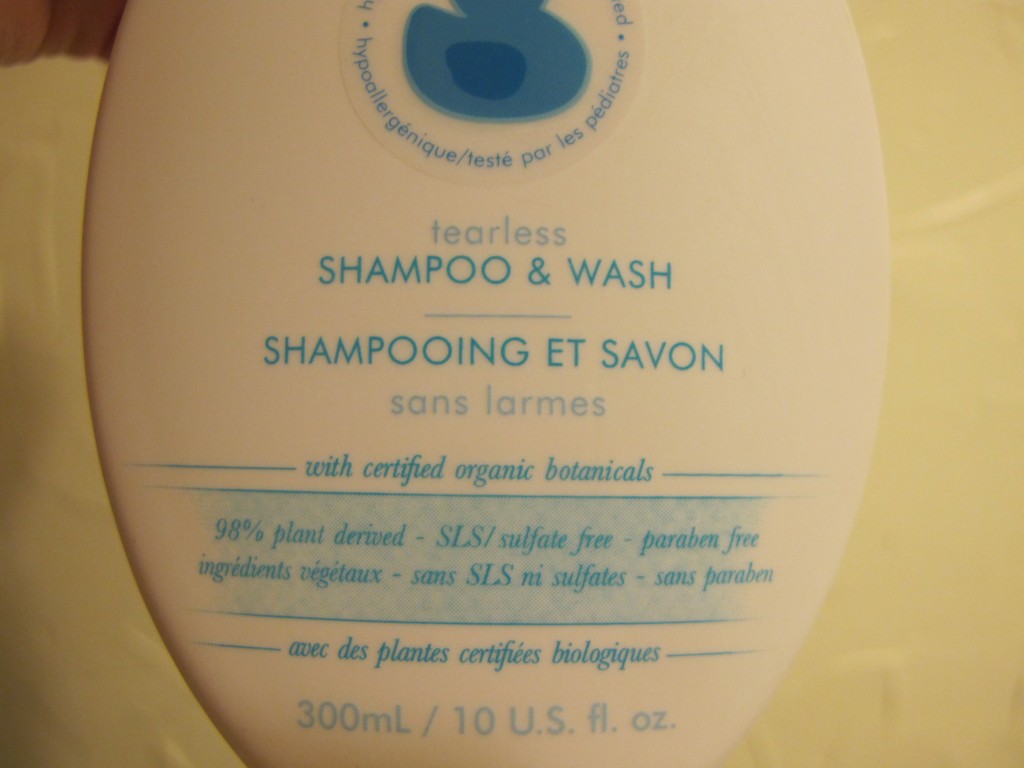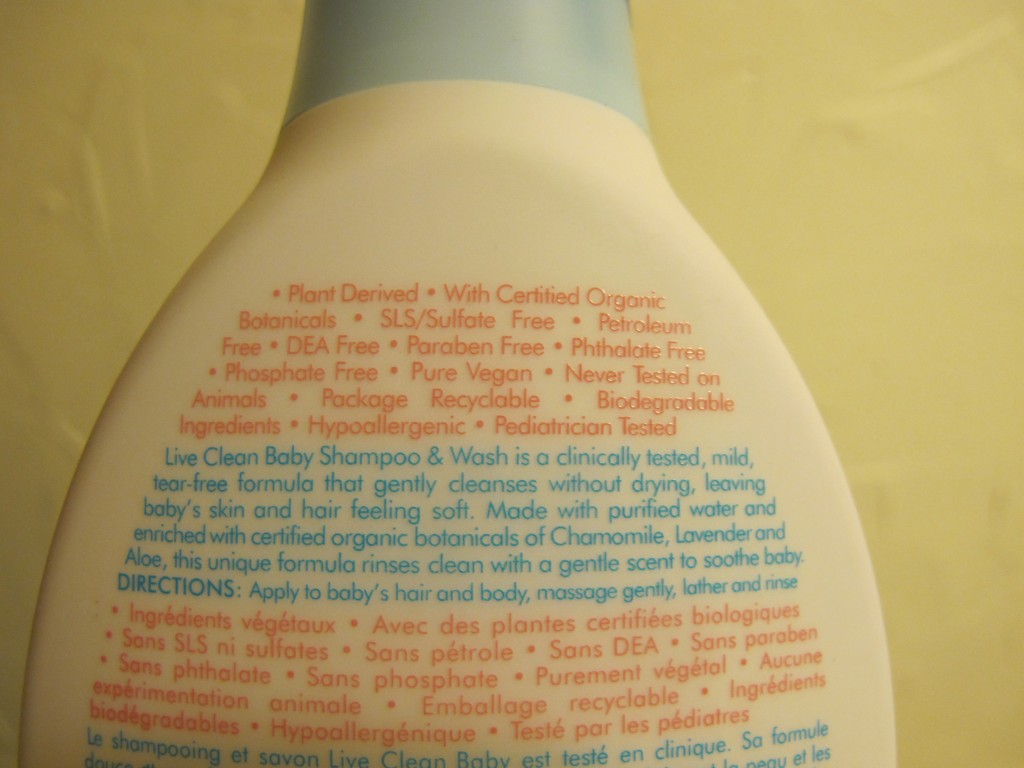 The live clean (baby) line is sold at Walgreens and Walgreens.com, with a nice price as well, at around $6.99 for the 10 oz bottles shown above. A 25 oz bottle of tearless Shampoo & Wash can be purchased for $14.99. That may seem like a lot, but when you consider what you're paying for, and if you compare it to other similar products, this really is an excellent price. In my personal opinion, I can pay $2 for a bottle of soap with harsh chemicals that cause my kids' eczema to flare up, which in turn causes more lotions , creams, and medicines to be purchased, or I can start off the right way with live clean (baby). I will definitely be purchasing these products at Walgreens when we use them up. Which, by the way, might take awhile because a little goes a long way. Just one dollop of the clear soap cleans one boy, head to toe!
live clean (baby) also makes lotion, diaper ointment, non-petroleum jelly, bar soap, and soothing relief products.
To learn more about live clean (baby), visit the website and follow on Facebook. On the website, you can also sign up to receive live clean emails and get a $1 off coupon.