This post has been brought to you by Lunapads. All opinions are mine.
Cloth diapering is one thing. Covering your baby's bum in adorable prints is pretty fun. Sure there will be people that question your sane-ness, but you know that you are doing what's best for your family and you like it. But what about using cloth pads for yourself? The first time I heard of cloth pads, I was intrigued, but I'll admit, I was a bit curious as to how that would work. I was given the opportunity to try some a few years ago and I really have enjoyed them. And if you're cloth diapering at the same time, it really is a snap to take care of all of your cloth laundry together.
Lunapads are smart, sustainable alternatives to disposable menstrual pads and pantyliners. Washable cloth menstrual products are not only easier on the environment and your wallet, but they're easier on your body as well. Many women have to be careful with any products that come in contact with their bodies. Lunapads have no chemicals, perfumes, plastics, or adhesives, and are gentle on your body.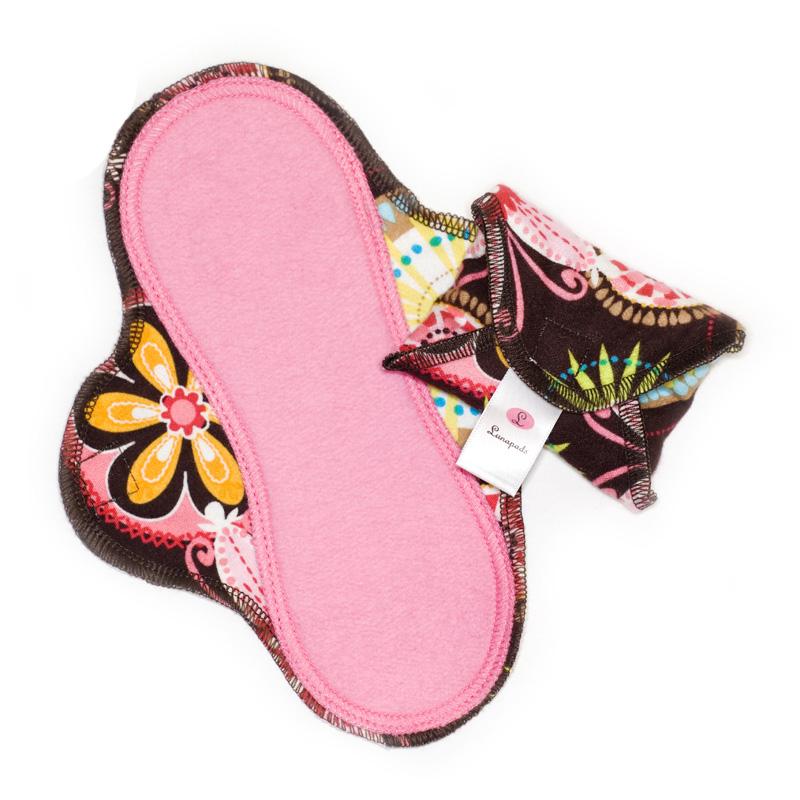 Lunapads offers many different sizes and styles of pads, including pantyliners, mini pads, maxi pads, long pads, overnight, and post partum pads, too! The Lunapads website has all the information you need for how to use them, how to wash them, and more.
If you are intrigued like I was, but not quite sure if you're ready to jump on board, Lunapads is offering first time customers the chance to try before you buy! You can get a free Lunapads Pantyliner by paying a $5 shipping and handling fee, but you will in turn receive a coupon for $5 off your next order! So, what are you waiting for? Head over to Lunapads to claim this awesome offer!