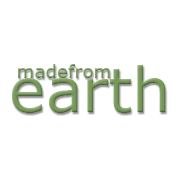 I love using bath and beauty products that are natural and free of yucky chemicals. I have personally found that products free of chemicals are much better for my skin and my boys' skin. So, while looking for products that fit the bill, I discovered Made from Earth. This company has spent many years searching for holistic skin care products with an emphasis on organic ingredients. Made from Earth promises that their products are chemical free, and are using the most natural ingredients they can!
I was sent a few Made from Earth products to review, including the Holistic Honey Body Lotion, Grapefruit Glycolic Wash, and two tubes of lip balm in Citrus Fresh and Spearmint.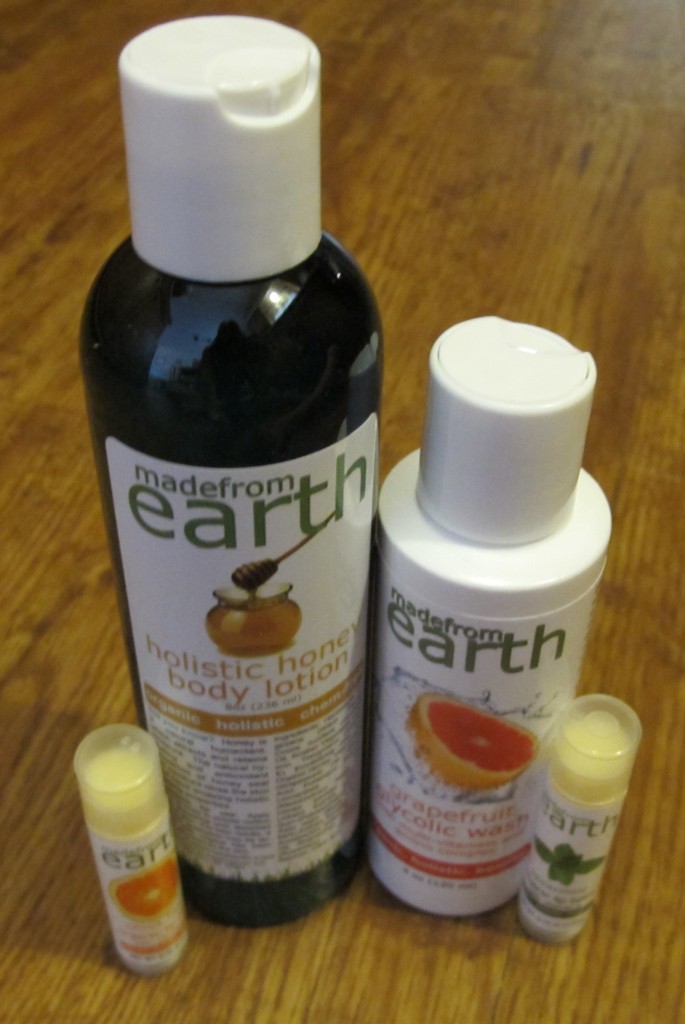 Holistic Honey Body Lotion – I really like using this lotion. It didn't smell like I thought it would. I thought it would have a sweeter smell, but it really smells like the other ingredients, including Witch Hazel. Honey is really good for the skin, as it attracts and retains moisture, making this lotion effective and rejuvenating. The Holistic Honey Body lotion sells for $22.99 for 8 oz.
Grapefruit Glycolic Wash – This wash is meant to be used 2-3 times a week. This is my favorite Made from Earth product that I've tried. I have sensitive skin, especially on my face, so I wasn't sure how this would work, but it's very gentle and soothing. Turns out, grapefruit is an antioxidant that is used to treat skin allergies and irritated skin. It also can kill bacteria that causes redness and acne. This wash also contains jojoba beads that stimulate your skin and activate the glycolic acid. Using this wash is so refreshing! This wash sells for $29.99 for 4 oz, but as I type this, is 50% off on the website!
Spearmint and Citrus Fresh Lip Balms – The Made from Earth lip balms are organic and chemical free. They contain sunflower seed oil and beeswax, while have a great scent and taste! They are priced at $3.99 each.
Check out all of the great Made from Earth products!