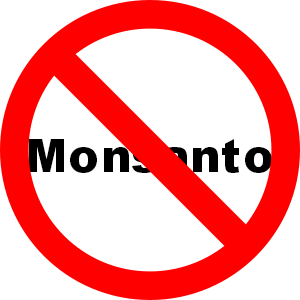 Today, May 25, 2013, people around the world are physically and virtually marching against Monsanto to prove a huge point. Over 30 countries and thousands of people are marching to make history and prove that there are many people who care what Monsanto is doing to our food supply. We want safe, GMO free food for everyone, that's the bottom line. Many countries have already boycotted Monsanto, but somehow, the United States and other countries keep backing the GMO seed giant.
It's my opinion, along with the tens of thousands against GMOs and Monsanto, that foods should be labeled as to whether or not they are genetically modified, scientific, unbiased researched needs to be completed on GMOs, and the secrets of Monsanto need to be exposed. It's our right and it's sad that the government is not on the side of the people…it is not doing what's best for us. It needs to change.
Find out more and virtually march for yourself at the March Against Monsanto Facebook page, website, and sign and share the petition to ban GMOs worldwide.
Are you marching today in person or virtually?