Every year I have made Captain Fussybuckets and a photo book with pictures from the previous year. This has been a fun tradition and a great way to chronicle the boys' lives. (I do it for Baby D, too!) When I was contacted about reviewing a product from Modern Greetings, I knew I wanted to review a photo book for the Captain, since his birthday was coming up.
The upload process was really smooth and I uploaded all the pictures I wanted for the book within a short amount of time. I had a bit of trouble dragging the pictures to each page, and spoke with customer service about the problem. They explained that they were still working on it and she was very friendly and helpful. Soon, I got all the pictures where I wanted them, reviewed the book and ordered it!
I was extremely pleased when I received the package in the mail. It was wrapped perfectly, so as not to become damaged in shipping. And besides that, it was made with such quality! I just love, love, love how it turned out, and so did the Captain!
Each page is sturdy and printed beautifully!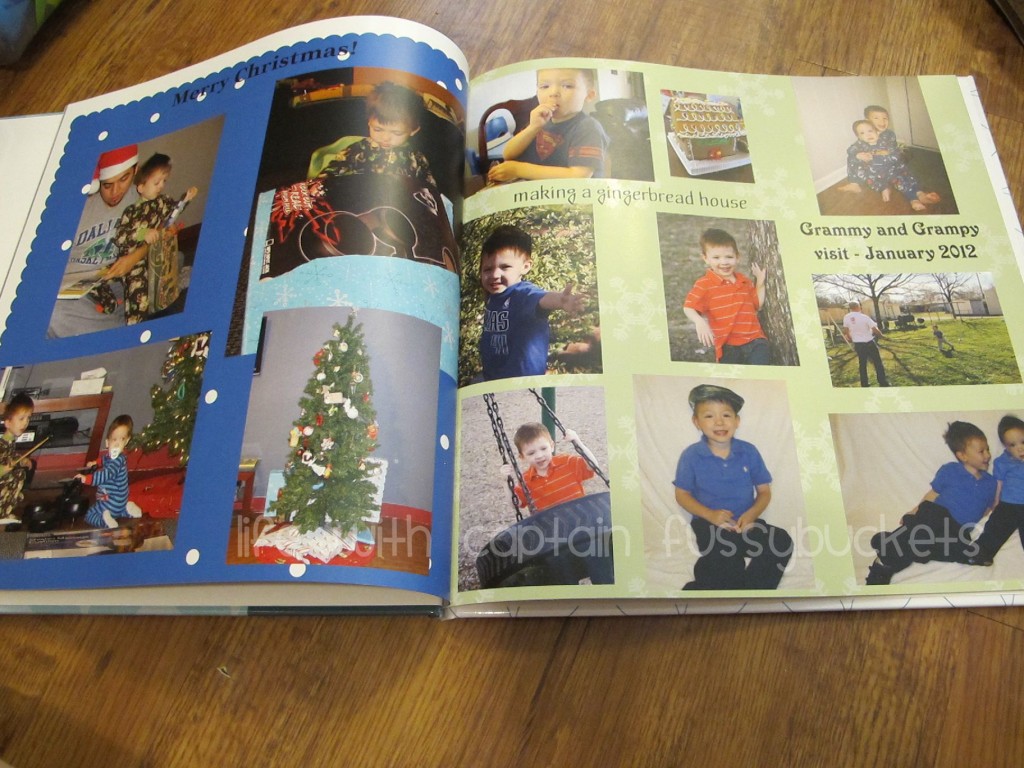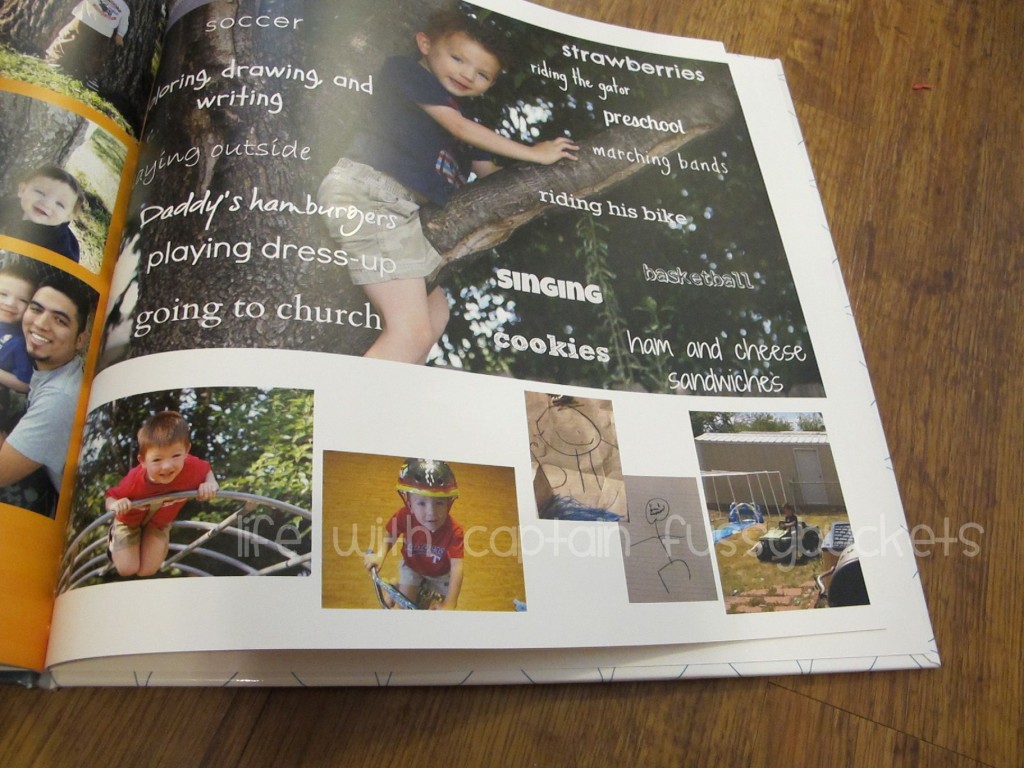 This is a durable book that should last for man years to come. Modern Greetings has many options for fully customizing the book to your liking. And they also have other great products like invitations, stationery, greeting cards, and more! A 12×12 book like the one I made is only $24.99, plus I added a few pages for $1.25 each.
Modern Greetings is giving away FREE photo books right now! Just go to the free photo book page and sign up to receive a code for your free book!
Connect with Modern Greetings on Facebook and Twitter!