This "sex talk" post was sponsored and contains affiliate links. All opinions are mine.
Our kids are fairly young – 6, 4, and 1, so I figured that we had a few more years to worry about the "sex talk." I should have known better, though, because my boys have noticed a LOT in their short lives and have asked many questions that have definitely made us squirm. There is no better time to fully equip ourselves for the ongoing "talk" that needs to happen. Kids are literally bombarded with confusing messages and images and they need to have a safe place to go with their questions. It is so important that their parents or guardians are the ones they are going to, or they might get the wrong messages and information.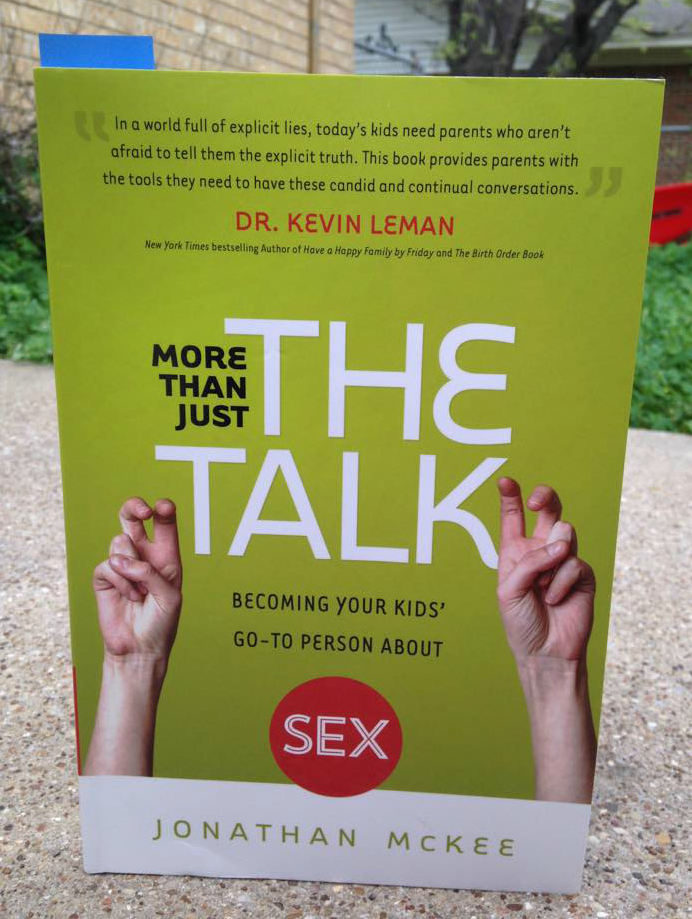 I gave the book More Than Just "The Talk" by Jonathan McKee, to my youth minister husband to read first. He was excited because he had been following McKee for years and had actually considered purchasing this book for his ministry and for his role as father to our three boys. He provided the following discussion about the book:
More Than Just "The Talk" by Jonathan McKee, is an excellent tool for parents and ministers of toddlers to teenagers. This book provides readers with encouragement and the tools to engage in meaningful conversations with their kids about sex. As a full-time youth minister for over a decade, and parent of 3, I thought I was ready to have conversations about sex with my kids. It turns out I was wrong. There are so many factors and intricacies of the sexual culture our kids are growing up in, that I feel I need help. Not only that, but everything about our sexual culture is changing. That's where this book comes in. The premise of the book, is that there is more to successful parenting than just giving your children "the talk." Successful parenting requires a lifelong conversation with your children about sex, and acute awareness of the environment your children are living in.

The great thing about what Jonathan does in this book, is that he breaks down each factor and corresponding tool into chapters. He's not afraid to go into detail about some of the gruesome facts, and awkward conversation terms, that parents are afraid to hear about. And after giving us all the honest truths about our children he helps us stay calm, and gives us a Godly plan, based on scripture, about how to address our concerns without "freaking out." He wants us to turn "overreaction" into "interaction." I have followed Jonathan's ministry research for the last 10 years of my ministry, and this book is one of his best works. I can't wait to put these new tools into practice with my own kids and with the students in my ministry.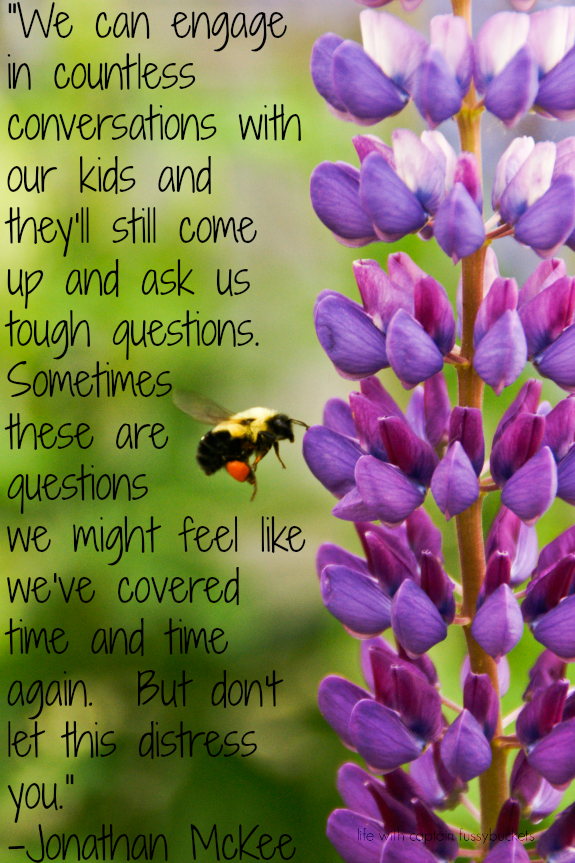 This is an absolutely great gift for parents or guardians with children of any age. It can never be too early to start thinking about the lifelong discussion and trust that needs to happen between parents and their children. We can shield them from the oversexualized world, but we can prepare them. Head over to Amazon, or find a store near you to pick up a copy. It's a great investment for parenting success!