I participated in this Elmer's Naturals campaign on behalf of Mom Central Consulting for Elmer's. I received product samples to facilitate my review and a promotional item as a thank you for participating.
Both of the boys are really into crafts right now. It doesn't matter what it is, if it involves any kind of paint, makers, glue, etc, they're super excited. That's why when we received our box of Elmer's Naturals eco friendly glue, this was the genuine expression on the Captain's face:
I was excited, too, knowing that Elmer's Naturals is made from naturally occurring ingredients like corn and soybeans and available in recycled packaging. Elmer's Naturals are strong, safe, non-toxic, and washable, just like Elmer's traditional school glue. The pourable Elmer's Naturals glue is 99% natural and the glue stick consists of more than 88% natural ingredients.
The boys wanted to craft as soon as the package was opened, so I decided that we should make a fun torn paper flower with Elmer's Naturals glue and paper. I showed them how I would do it and let them do what they wanted. D found the glue stick most fun: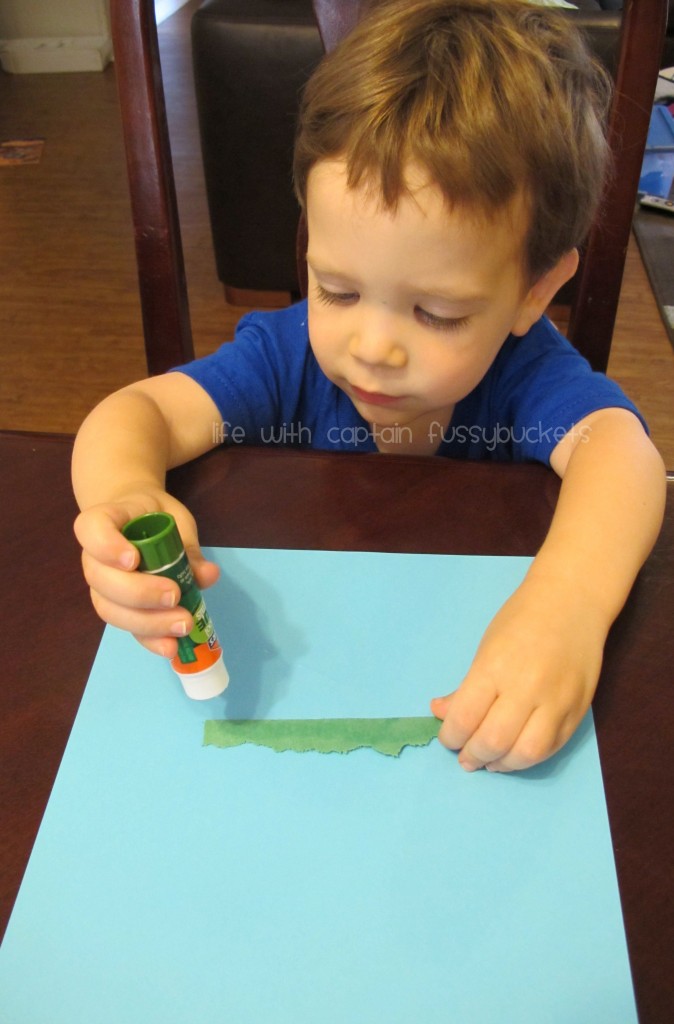 The Captain really liked the pourable glue and had fun tearing the red and green pieces of paper to make his "redbonnet," as he called it: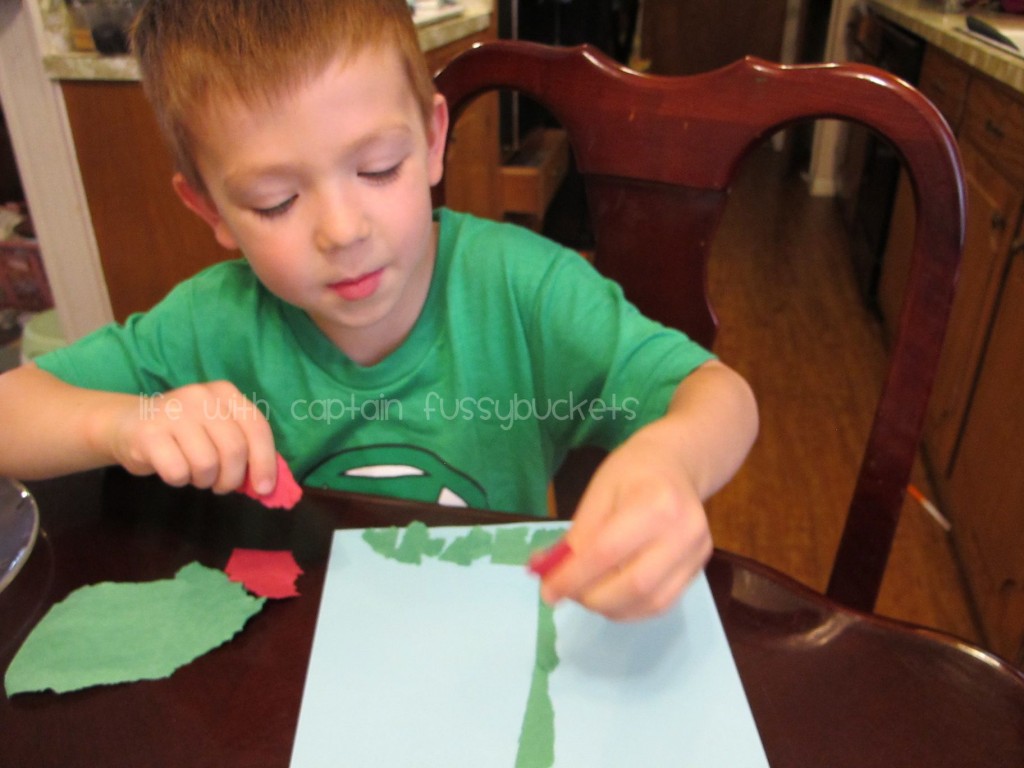 He had been making a Mother's Day surprise for me at school, so he wanted to turn his craft into a Mother's Day gift for me, which I thought was very sweet!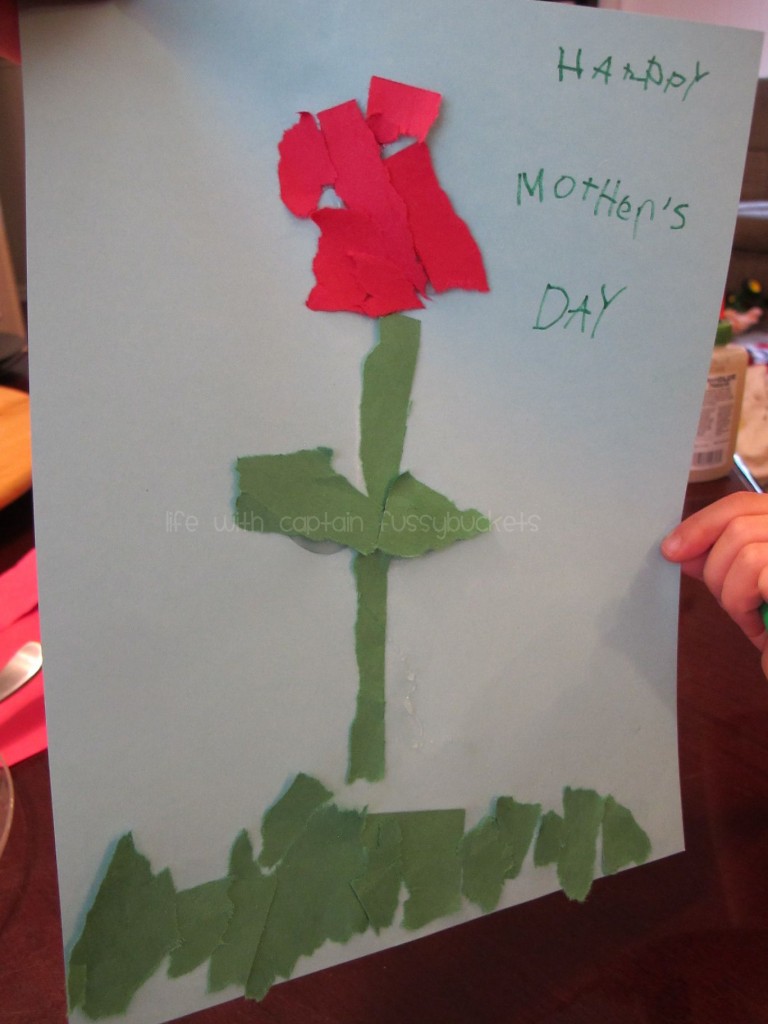 The Elmer's Naturals pourable glue is clear and more like gel glue than the traditional white glue. It's a bit stickier, but not too hard to manage. If I was given the choice of regular glue or Elmer's Naturals, I would gladly choose Elmer's Naturals every time. Both the pourable glue and glue stick were easy to use for both boys.
Elmer's School Glue Naturals became available nationwide in JoAnn Fabric stores in April 2013 and are coming to Michaels stores this month, amongst other stores. A 4 oz. bottle of pourable glue and a two pack of glue sticks retail for $3.29 each. A thirty pack of glue sticks will retail for $16.99 for educators.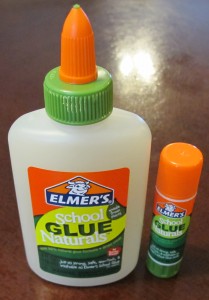 Eco-friendly tidbit: empty Elmer's school glue bottles – both natural and traditional – can be recycled at home by consumers. In schools, the glue bottles and glue sticks can be recycled through the Elmer's Glue Crew® Brigade® with TerraCycle and schools can earn monetary donations and other rewards for recycling!
Want more fun crafts? Try Elmer's Road Trip Fun Travel Bag, Swim Crown, or more fun crafts found at the Elmer's site. Make sure to check out the Elmer's "Pin to Win" Sweepstakes, too! Share your earth friendly creations for a chance to win Elmer's Naturals prize packs and a $100 gift card.