This natural skin care post was written by me on behalf of Citrus Clear. I received products to review and am giving my honest opinion. All opinions are mine.
The skin on my face has given me the most trouble over the years. It's very sensitive, but I'm still prone to breaking out. I like to use gentle products on my face that are still effective enough to clean and prevent against zits. Citrus Clear is a line of natural skin care products that actually work, and for that I'm glad.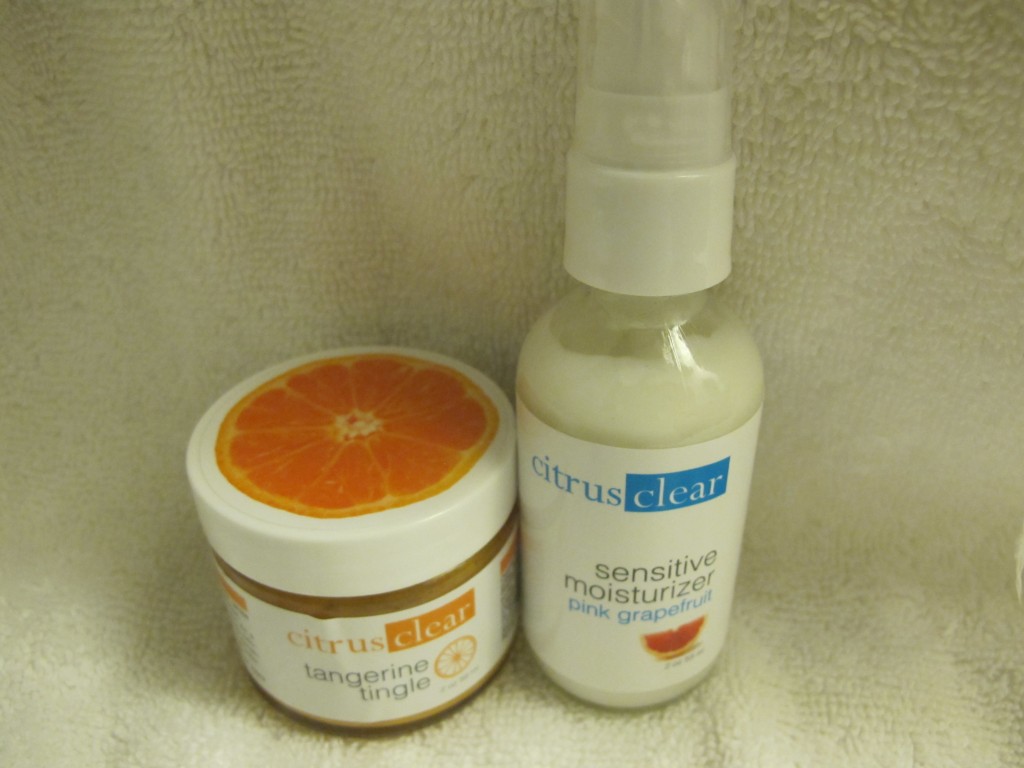 I have bought many moisturizers over the years and I'm so pleased that the pink grapefruit sensitive moisturizer from Citrus Clear works. It's gentle, not greasy, and it lasts all day, which for my sensitive, dry skin, is huge! The moisturizer contains soothing botanicals, citrus ingredients, and powerful vitamins, as well as many organic ingredients.
It also has a magic erasing power. You see, I always wake up with "sleep wrinkles" by one of my eyebrows. They're so embarassing and take forever to go away, so it looks like I just woke up almost any time of the day. But….the Citrus Clear moisturizer erases these wrinkles within 30 minutes! It's amazing and I'm so happy I found this miracle eraser, even though that's not what they advertise it for!
The tangerine tingle face scrub also works quite well at cleaning my skin without leaving it in pain, like so many other scrubs and cleaners do. It removes dead skin cells and stimulates fresh, new skin cells. The scent of tangerines is amazing, too, and really wakes me up in the shower!
To learn more and purchase these and other Citrus Clear products, visit the website. They have many products for all skin types that are made with quality, natural ingredients.
Follow @CitrusClear on Twitter and Facebook, too!