I'm excited to be able to tell you about some new natural products for mommies from one of my favorite companies, Anna Naturals. These products have been tailor made for new and expectant mommies any all of the "issues" they sometimes face. These awesome little products will help any new mama be able to enjoy their little newborn more and not have to think about stretch marks, sore nipples from breastfeeding, pain from childbirth, or the baby blues!
Baby Bump Oil™ hinders stretch marks and provides relief as your belly grows. Its light, non-greasy feel and subtle citrus scent makes it great for everyday use.
Healing witch hazel blended with therapeutic grade essential oils, Soothing Mama Postpartum Spray can help soothe and cool after delivery.
Blended with therapeutic grade essential oils, All Smiles Postpartum Spray can help elevate your mood and calm your mind.
Nursing Mama Natural Nipple Cream is specially formulated to soothe and heal dry, cracked nipples and is completely safe for baby — no need to wash off before nursing!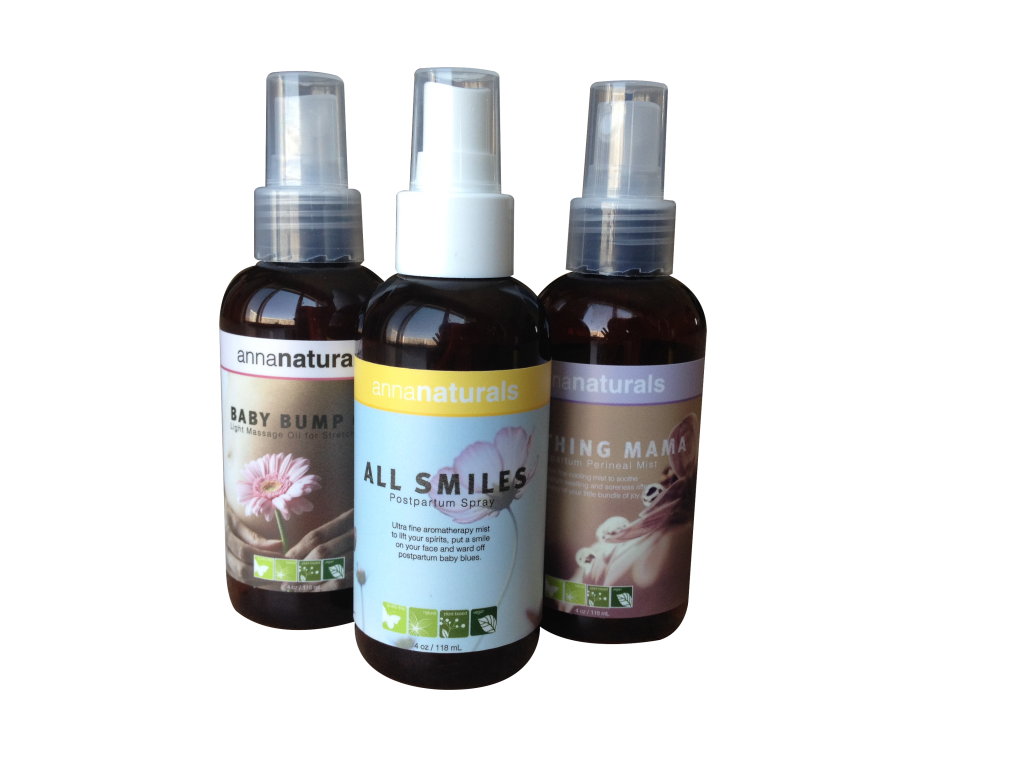 Order these and more great products at Anna Naturals! Each one of their products are recommended for use during pregnancy and nursing are developed with only all-natural and organic ingredients, and never contain any harsh chemicals, additives, artifical flavors, artifical colors, preservatives or any other harmful ingredients.