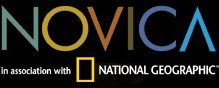 Novica is giving artisans and artists around the globe the opportunity to express themselves and keep doing what they know, love, and are excellent at. Novica finds talented artisans who make beautiful pieces and connects the at home buyer to them. I think this is a fantastic idea. There are some very talented people all over the globe and this is the perfect way to have something unique in your home, not just something anyone and everyone can pick up at the local home store.
I had a very hard time picking just one item for review at the Novica website. Everything is remarkably beautiful and unique. I wanted to pick something that all of us would enjoy, so I chose this beautiful "Jacaranda," wood quena flute: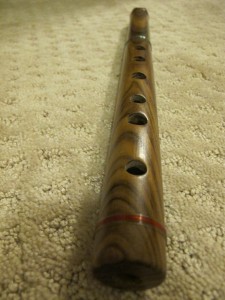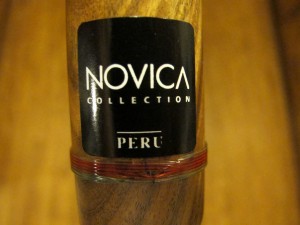 This flute was hand crafted in Peru by artisan Benito Tito. It came in this lovely carrying bag:
Captain Fussybuckets and Baby D love this wood quena flute. Of course we are very careful with it, as it is a special piece. It came with instructions on how to play it and it is a bit tricky, but I'm happy to say that I, the least musical person in this house, played it first! Daddy plays it pretty well, though!
Novica sells beautiful handcrafted jewelry, as well. Here is the link to their wrap bracelets. If you're looking for embroidered scarves, Novica is your destination for those, too! Here are my favorites: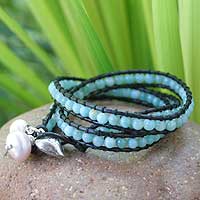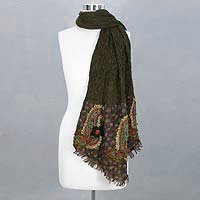 If you are interested in selling Novica products from your home, you should check out NOVICA Live. You can host a party or become a consultant!