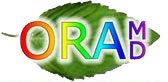 In 2012, I read up on the possible dangers of fluoride and decided to omit fluoride from my brushing routine. I have tried different fluoride free toothpastes and they're all okay, but when I was asked to review OraMD, I was intrigued. OraMD is more than just a toothpaste. It is a toothpaste, mouthwash, and breath freshener. And it doesn't contain fluoride or sodium lauryl sulfate. OraMD is comprised of 100% pure botanical oils of almond, spearmint, and peppermint. Peppermint has anti-bacterial properties and spearmint has anti-inflammatory properties. It is also alcohol free and contains no GMOs.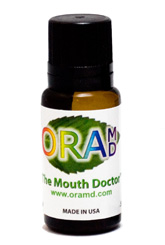 OraMD kills the 22 harmful bacteria that lead to gum disease and other oral health problems. It is safe for ages 3 and up, although I can already tell you that my 4 year old would complain about how strong it is. The beauty is that you can use as much or as little as you want to. The first time I used it, I used too much and it was so strong. But it does leave my mouth clean and refreshed! The next time, I used less and it was quite nice.
I like that it's actually a three in one solution. You don't have to spend extra to buy toothpaste, mouthwash, and then mints or gum when the freshness of those wear off! It's all in one.
You can purchase a bottle of OraMD for $22.97 or multiple bottles at a discount at the OraMD website and for a limited time, you can receive a 20% discount on your first OraMD order by using code "THP20" at checkout.
Follow OraMD on Facebook!