We use our pantry numerous times a day. The boys love to get their little chairs and get into the pantry to grab some dried cranberries or cereal for a snack. It wasn't until a few weeks ago that we installed the light in our pantry and this just made me see how disorganized everything was. My first step was to tend to the spices. I have wire baskets on the door that work great for storage, but they just weren't cutting it for my growing spice collection. It looked bad and it was hard to get to what I wanted. So, I cleared a space for the SpiceStack and loaded it up with spices: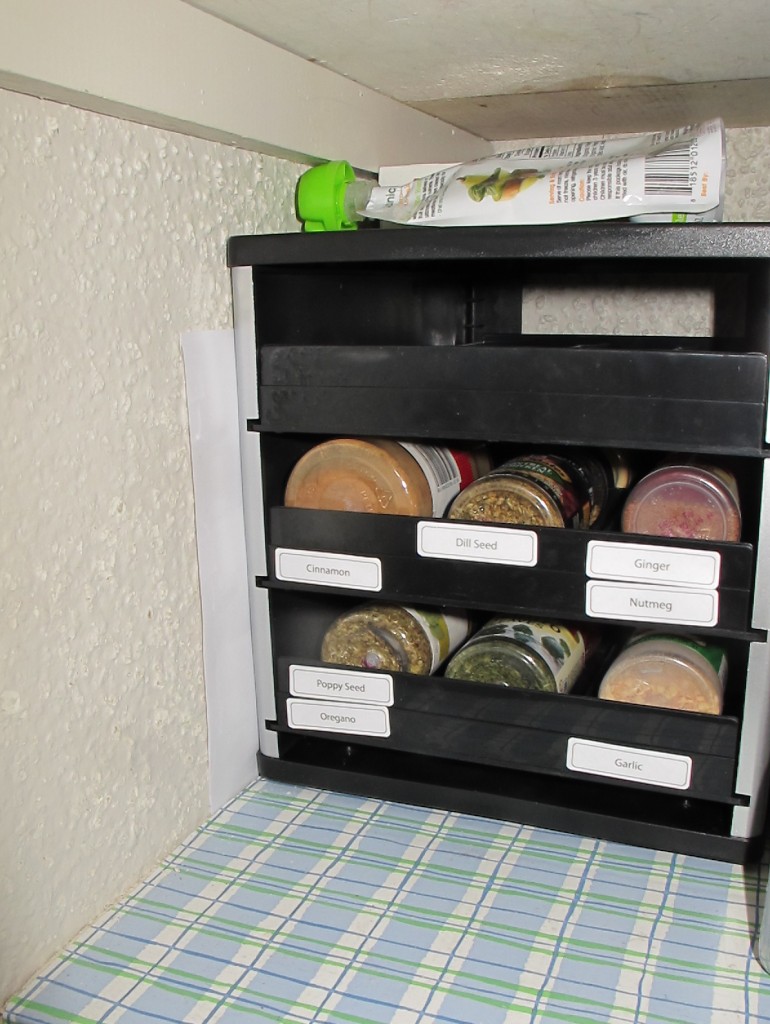 I love how the shelves just pull out so you can get what spices you need in a hurry: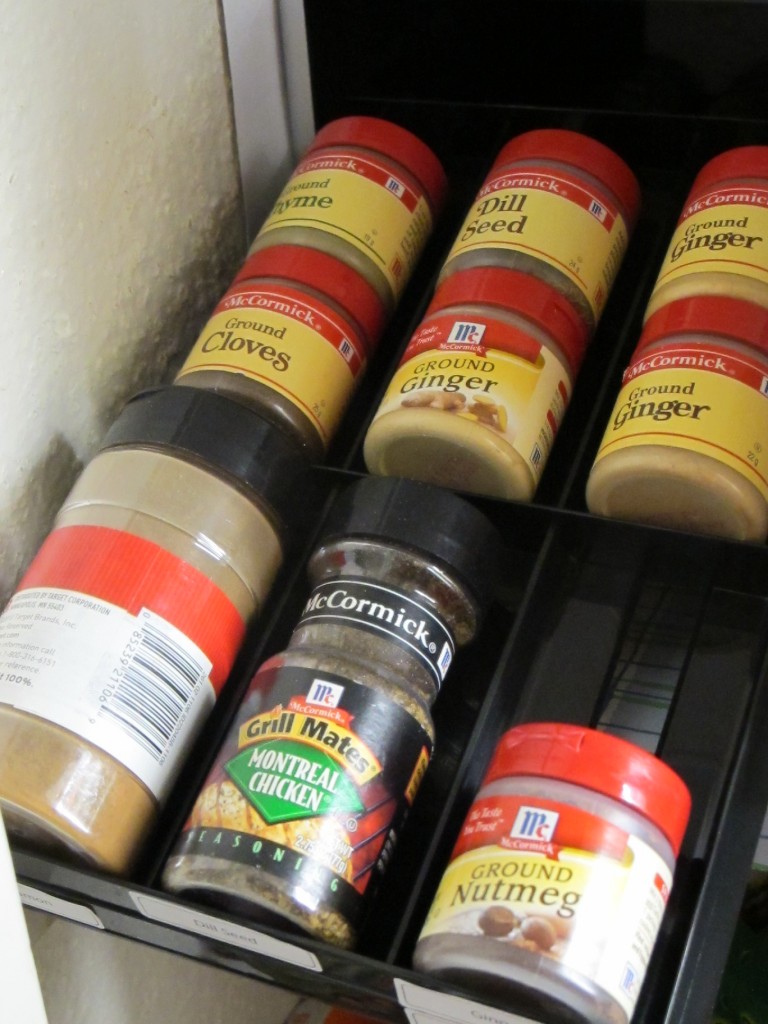 And the SpiceStack comes with labels, too, so you can actually see where the spices are before pulling everything out: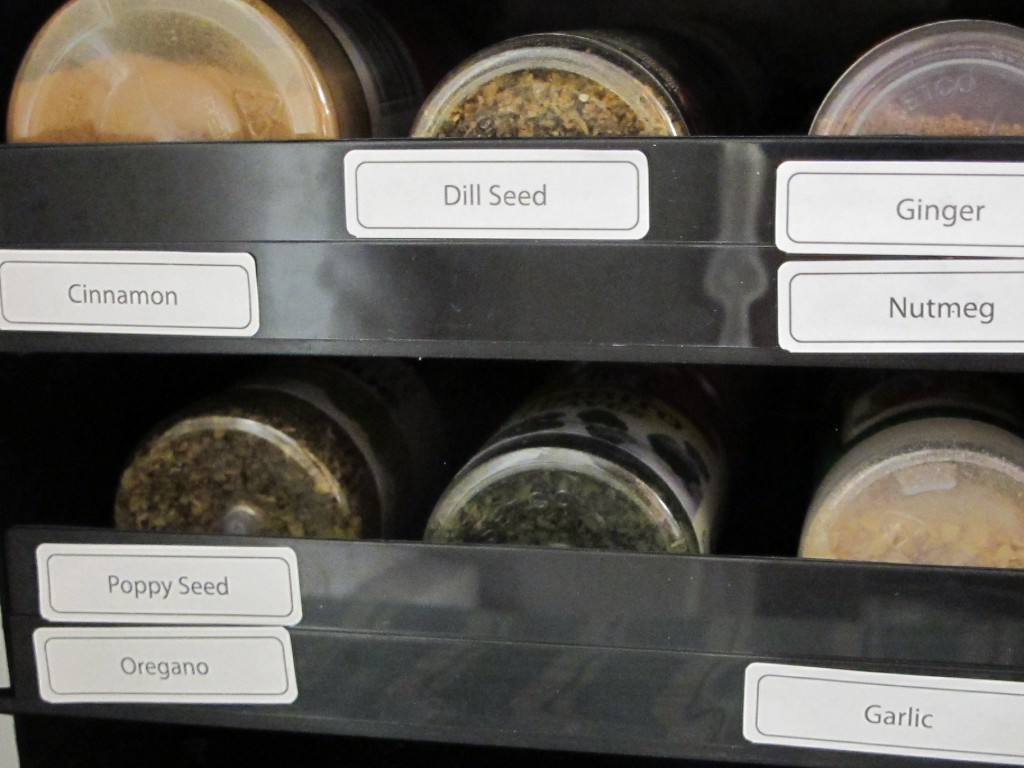 The only thing that I was a bit disappointed in was that the SpiceStack didn't hold some of my bigger spice bottles, but they fit a lot nicer in my door baskets now that the space has been freed up. It's amazing how awesome even the smallest de-cluttering projects can be!
The SpiceStack comes in many different color options, as well as number of bottles it will hold. For instance, my Silver SpiceStack can hold 18 bottles (or more smaller bottles) of spices, but you can get a SpiceStack to hold 12, 18, 24, 27, or 30 bottles. The Silver SpiceStack that holds 18 bottles of spices sells for $34.95 on Amazon. YouCopia, the company that makes SpiceStack, also makes Coffee & Espresso Stack, Medicine Stack, and Bake Stack!
Enter to win your very own Silver SpiceStack that holds 18 bottles! Good luck!
Giveaway has ended and Tony L. is the lucky winner!