Our Disney World Adventure (Including How We Told The Boys!)
Back in October, we decided to plan a trip with a homeschooling group on their Disney World trip. Families from all over the country planned to venture to Walt Disney World in Florida the first week of March, and we were very fortunate to be able to go. We somehow managed to wait until two days before we left to tell the boys, and we did so with a fun scavenger hunt and final reveal…a video of Daddy and I telling them we were going to leave the cold weather and go to Disney World on Monday! We had an absolute blast and I'm sure you will hear more about it later, but first…check out this fun video of our boys learning they were going to Disney World for the very first time!!
So many people have said to wait until the boys were older so they could remember the trip, but this was just a perfect opportunity and in all honesty, they were the perfect age. The Captain and D both love Disney Junior, still, so they were able to enjoy that part of Hollywood Studios together, along with Baby Brother. D was too short for a few rides, but he's also very agreeable and happily went to other rides with Baby Brother and me. Baby Brother was very easy going and made this whole experience the more wonderful. And yes, he won't remember this trip, but his brothers will, and we will, and those memories are ones to cherish. We didn't like the idea of having to wait until our youngest was 8 to enjoy a family vacation. We are SO GLAD that we went. It was magical, fun, and such a great vacation!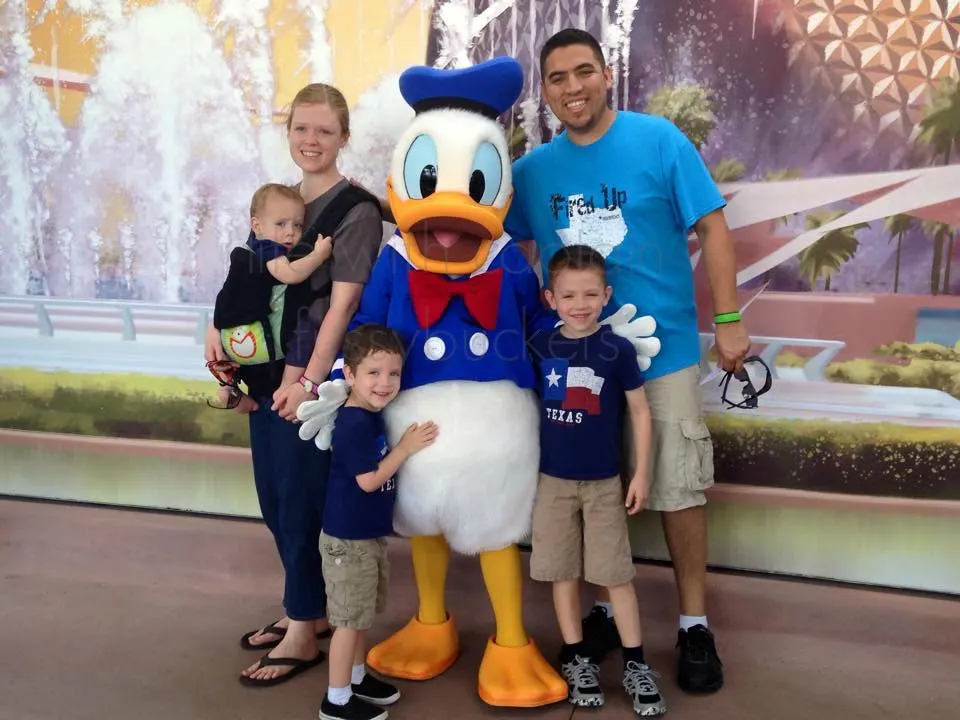 And by the way, if you insist on waiting until all of your children will remember….my husband went to Disney when he was 11 and does not remember much, at all. ha! So sometimes, you never know!
Have you been to Disney World or Disney Land? I'd love to hear about it!