This post about Pajanimals Under the Lights Projector was brought to you by TOMY. All opinions are mine.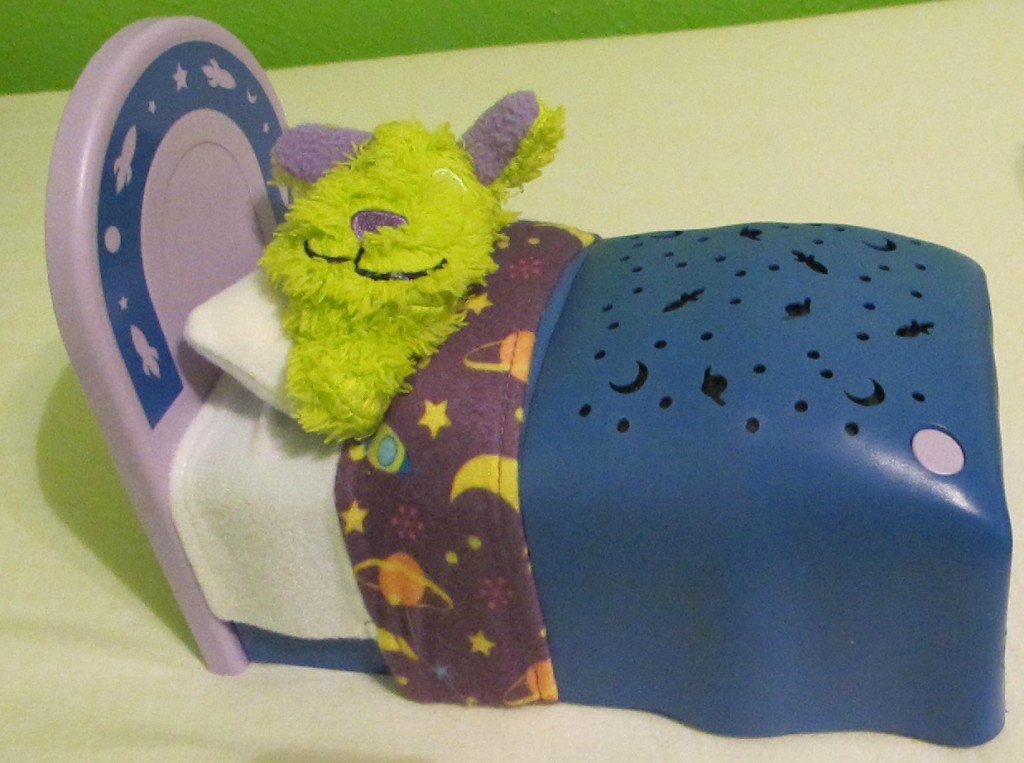 Bedtime is always an experience. We have finally settled into a semi-routine after the boys moved in to the same room together and again after the time change. Sometimes the boys need a distraction to keep them in their room AND not talking to each other. Most of the time it's D trying to talk to the Captain, but the Pajanimals Under the Lights Projector we were sent to review has been a great distraction for both of them.
The projector features Apollo from the Jim Henson show "Pajanimals." It has the option of playing the theme song along with the light show that changes colors to lull your child to sleep. Or, you can turn the music off at the bottom of the projector:
The boys really like that the lights change colors and love looking at the stars, planets, and rockets projected on the ceiling: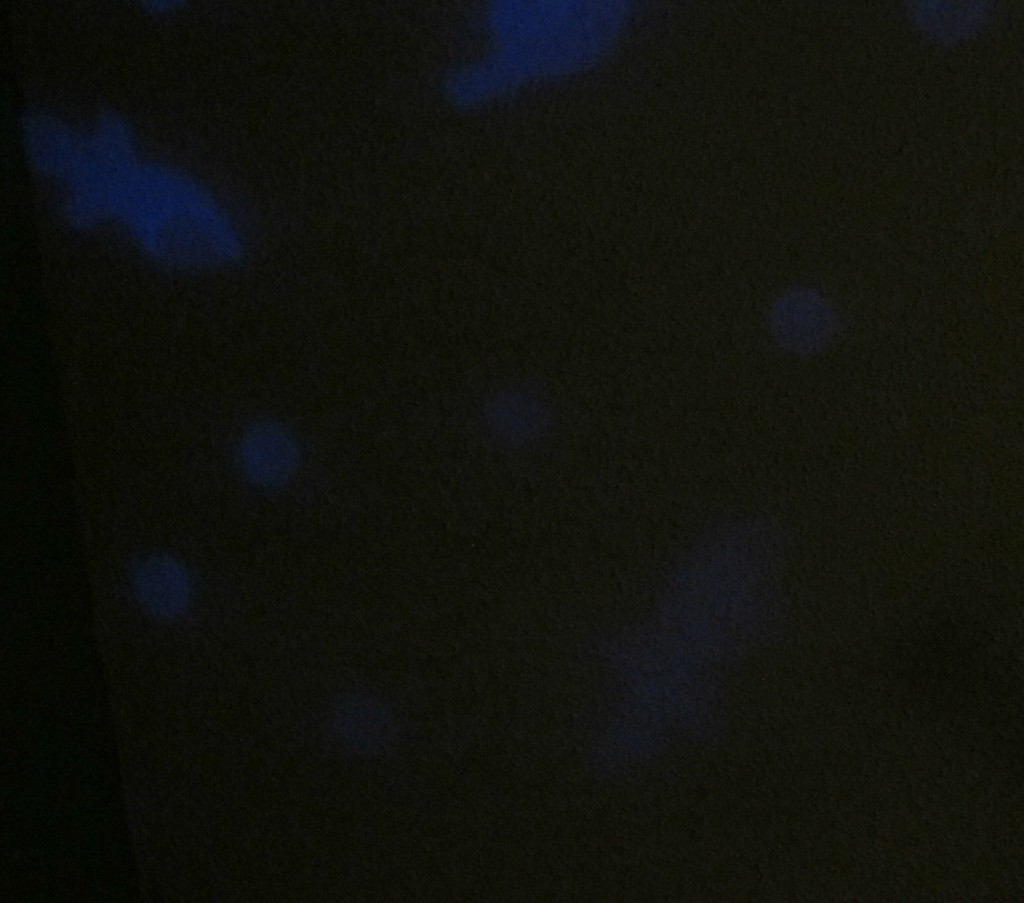 The projector has been a great addition to our bedtime routine. It seems quite stimulating, but the music is very soothing, as are the lights. One thing I wish is that it was a bit quieter, but as I've said before, a quick piece of tape over the speaker makes it quiet enough to be soothing. I love that there is a button on top that the kids can press to turn it on or off. It automatically shuts off after 12 minutes, but if the child wants to turn it off, he can. Or if he needs for it to cycle again, all he has to do is press the button again.
The Pajanimals Under the Lights Projector is available for $26 on Amazon and Walmart.com, which is a great deal since the suggested retail price is $38.99. FInd out more about this and other Pajanimals products at the TOMY website and connect on Twitter and Facebook, as well.
I received one or more of the products mentioned above for free using Tomoson.com. Regardless, I only recommend products or services I use personally and believe will be good for my readers.