This natural ham post was written by me on behalf of Petit Jean Meats.
Happy Earth Day! I love this holiday because it's a way for the world to gather together and realize that we need to be making smarter choices about what we are doing to the earth, our carbon footprint, and what we are putting into our bodies, too! We are always in search of cutting out the junk in our foods and getting back to the basics. I've been a little discouraged in finding pork products that are free of chemicals, but Petit Jean has come out with a delicious, uncured, all natural ham that contains only water, sea salt, pork broth, turbinado sugar, celery powder, cherry powder, sodium carbonate, and natural flavor.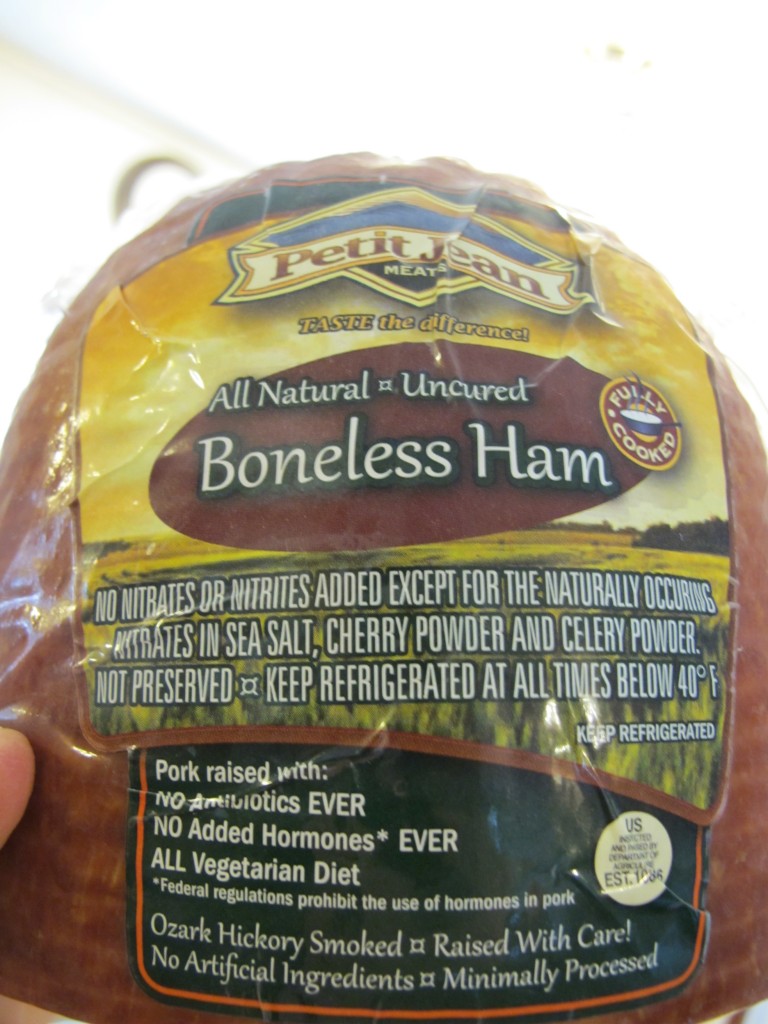 We tried out the Petit Jean all natural ham for dinner tonight, accompanied with crescent rolls (GMO free), and organic, non-GMO corn. It was the perfect meal! The ham was tasty and everyone in our family really enjoyed it.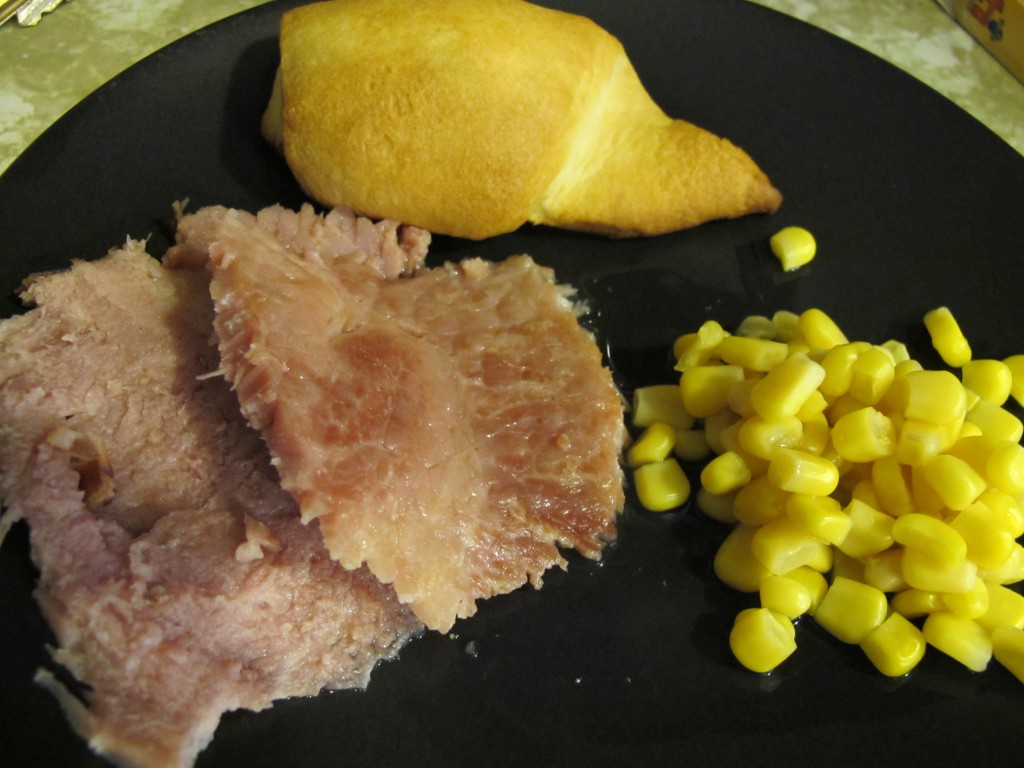 Even Baby D came back after the meal was over and asked for more ham!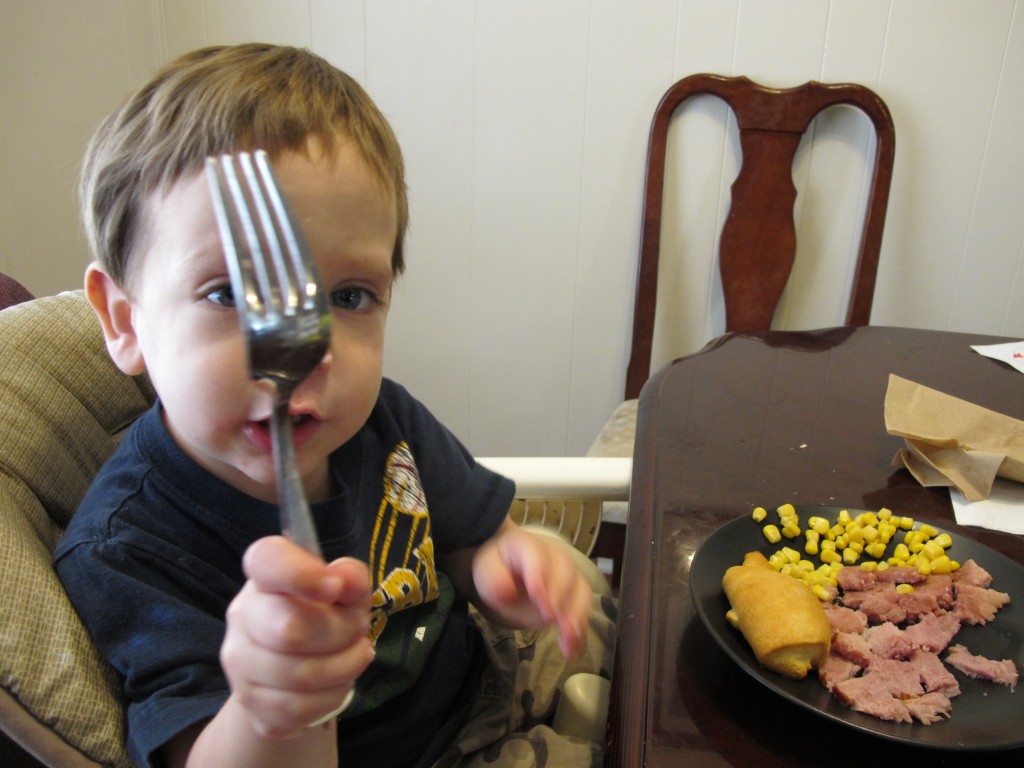 Petit Jean all natural hams can be purchased at Whole Foods throughout the country and United/Market Street stores in Texas.
Follow Petit Jean on Twitter and Facebook to stay up to date on information, and make sure to visit the Petit Jean Meats site, too!