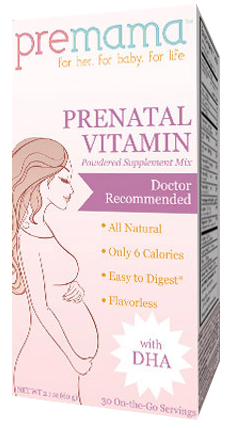 First things first, I'm not pregnant. BUT, I was thrilled to get to review Premama prenatal powdered supplement mix because I remember those HUGE prenatal vitamins I took when pregnant with both of the boys. I hated those things, but knew I needed to take them for me and the baby. Add in morning all day sickness, there never was a good time to take them. I really wish I had Premama when I was pregnant.
Premama is an easy to digest, all natural powder that you mix with the beverage of your choice. They come packaged in two servings so you can even split them up during the day.

It has all of the key prenatal vitamins and minerals including folic acid, iron, DHA, CoQ10, and calcium, along with others that are vital to both mom's health and baby's health. Premama also includes ginger root, that is said to reduce nausea associated with morning sickness.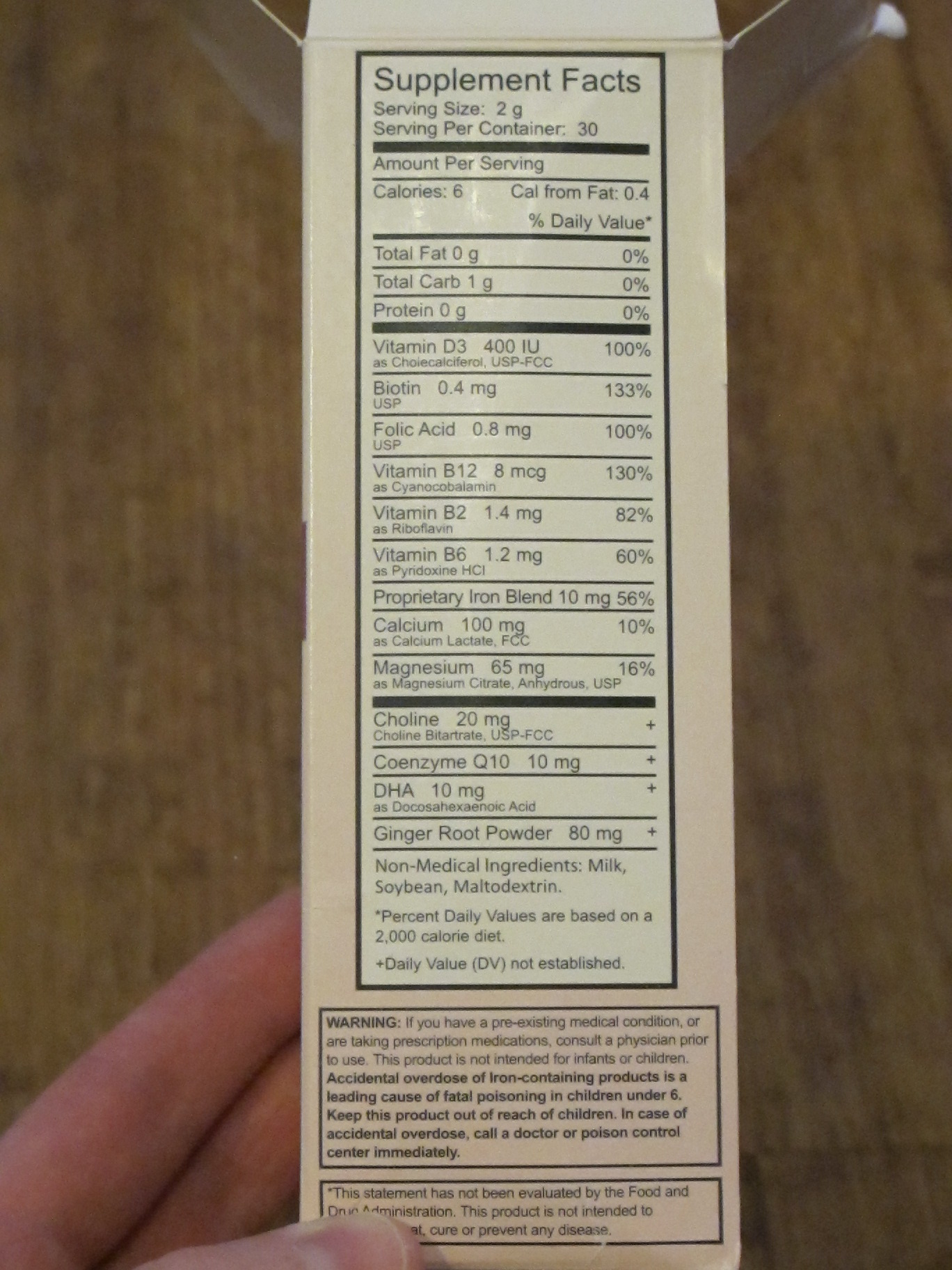 I tried the Premama mix for myself. First, I dissolved it in a glass of milk and drank it. The box says that it is flavorless, but I could definitely taste something…it wasn't bad, and maybe it was just the smell, but it was just not flavorless to me. I almost want to say that it was the ginger root that I tasted, but like I said, it wasn't bad. I might have a harder time stomaching it if I were pregnant and dealing with morning sickness, but it's still better than a prenatal vitamin. And really, it's hard to find a vitamin that has all that Premama contains. Women who are pregnant and even those trying to conceive need to take a prenatal vitamin to lessen the chance of birth defects and Premama might be the answer for many women.
Premama can be purchased for $25 for a thirty day supply on Amazon or other retailers. Check the Premama website for more information.
Connect with Premama on Twitter and Facebook.
Bekah K. is the lucky winner of the 30 day supply of Premama!