This post about the Rejuvenator Microbubble Showerhead has been brought to you by Rejuvenator Products. All opinions are my own.
Shower time is precious time. I usually wait until the boys go to bed to have a shower, and let me tell you, it is an awesome part of my day! When the new baby comes, showers will likely be rushed again, and making the most out of what little time I will have to shower will be important. We recently installed the Rejuvenator Microbubble Showerhead and showers have suddenly turned into a spa experience.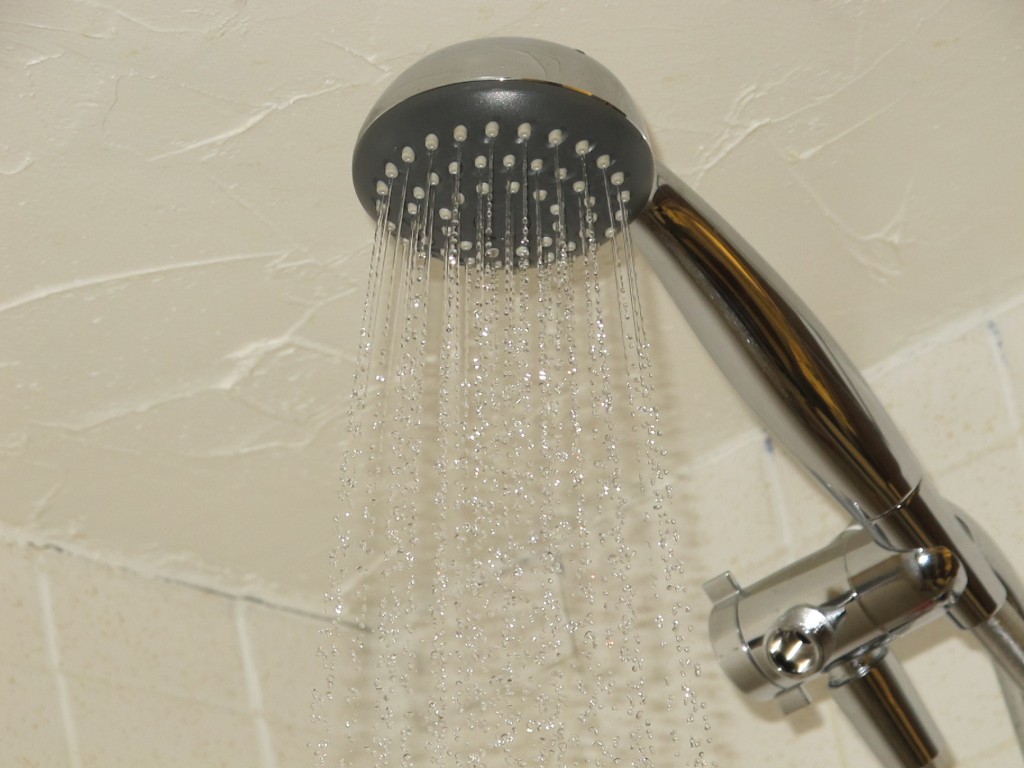 If you have travelled much at all, you know that not all showerheads are created equal. What's different about the Rejuvenator is the microbubble technology™ that generates millions of tiny microbubbles that naturally cleanse, exfoliate, and rejuvenate the skin for a healthier look.
It didn't take long for the hubby to install the showerhead. And, if you notice in my picture, there is actually a spot to attach your old shower head, in front, but it comes with a valve that lets you switch between showerheads, so we chose not to put our old showerhead back on. This is a great option and it doesn't leak at all.
The first time I tried out the showerhead, I noticed that my skin really did feel cleaner afterwards. The Rejuvenator works by "creating an opposite charge in the water molecules to easily extract dirt and oils from deep within your skin to give you the most satisfying shower possible."
Benefits of the Rejuvenator Microbubble Showerhead:
patented microbubble technology that cleans deep within your pores

self cleaning jets with a full coverage spray

easy to install with no tool required

included diverter with matching metallic coating for dual showerhead installation

1.5 meter "Argent" shower hose (anti-corrosion)
​Hubby and I are really enjoying this showerhead. The only thing I would point out is that the water flow is gentle, and not hard. Other than that, this showerhead is pretty perfect!
You can purchase one for yourself or for a gift on the Rejuvenator website, Brookstone, or Amazon from $89 – $109. It is truly a great showerhead that is built to last!
Follow Rejuvenator Products on Facebook and Twitter, too!
Enter below in the Rafflecopter form for a chance to win your very own Rejuvenator Showerhead! One entry per household, US only, please. Good luck!
Giveaway is over and Deb S. is the lucky winner!