Are you ready for a fun new game to play at your Christmas and New Year's Eve parties? Reverse Charades is a "hilarious twist on a classic stand-by." With Reverse Charades, one person guesses while the other members of the team have 60 seconds to act out words.
We received the Junior Edition (ages 6 and up) to review. I was sure this would be a hit with the youth group, but we haven't tried it out with them yet. I'm absolutely positive they will love it, though. I wasn't quite sure how it would work out, so our little family gave it a spin and even with a four year old and two adults, it is loads of fun, so I can't even imagine how much fun it will be with a room full of people!! Check out this fun video from the Reverse Charades website:
[youtube_sc url="http://youtu.be/UHxKyiFcgKM" title="Reverse%20Charades"]
When we played, the Captain and Daddy had a fun time acting out words for me to guess: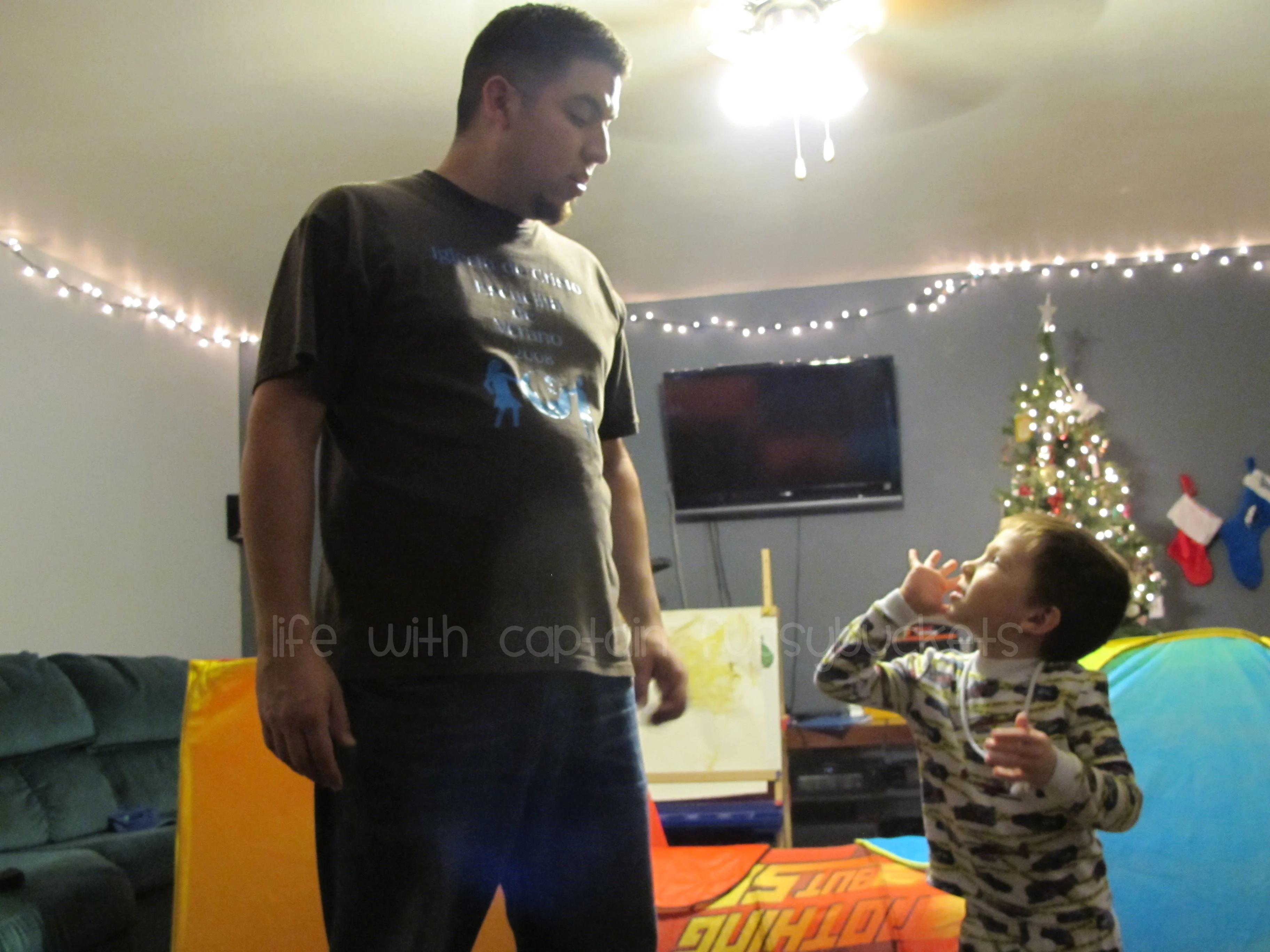 This was the boys trying to get me to guess "eyelids":
The cards are easy to read and lots of fun!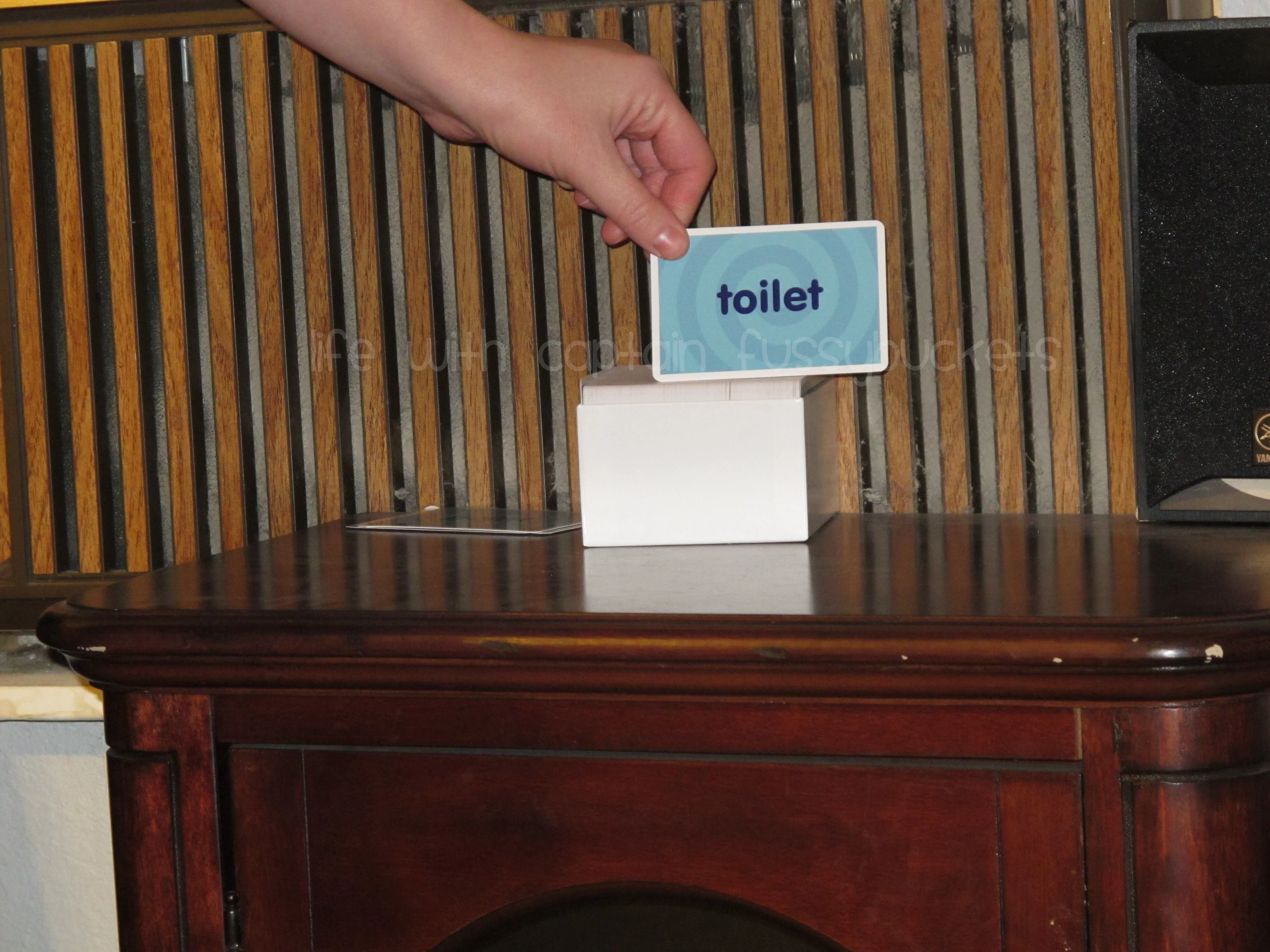 Reverse Charades is definitely the game of the season and can be played all year long! There is also the Original Version and expansion packs for hours of fun!
Purchase Reverse Charades at the website for $23.99 or on Amazon for a slightly lower price.
Connect with Reverse Charades on Twitter and Facebook!